Ford stopped making the Ford Excursion 15 years ago now back in 2005. The Ford Excursion was Ford's full-size entry into the four-door SUV market. Over the years the Excursion came with a variety of engines including a 5.4-liter Triton V-8, 6.8-liter Triton V-10, 7.3-liter Powerstroke turbodiesel V-8, and a 6.0-liter Powerstroke turbodiesel V-8. Clean, original Excursions bring serious money today. Someone in the UAE imported 10 Excursions and tucked them away in a warehouse somewhere never to be driven.
According to a Facebook post by a guy going as David "Streaky" Chambers, all 10 of the Excursions have no mileage. We highly doubt they have zero miles, more likely only a few as all vehicles gather some miles being driven at the factory and to and from delivery. According to Chambers eight of the Excursions are the gasoline V-10 versions, which are still worth a pretty penny today. The more valuable and desirable versions are the pair of Powerstroke diesel vehicles.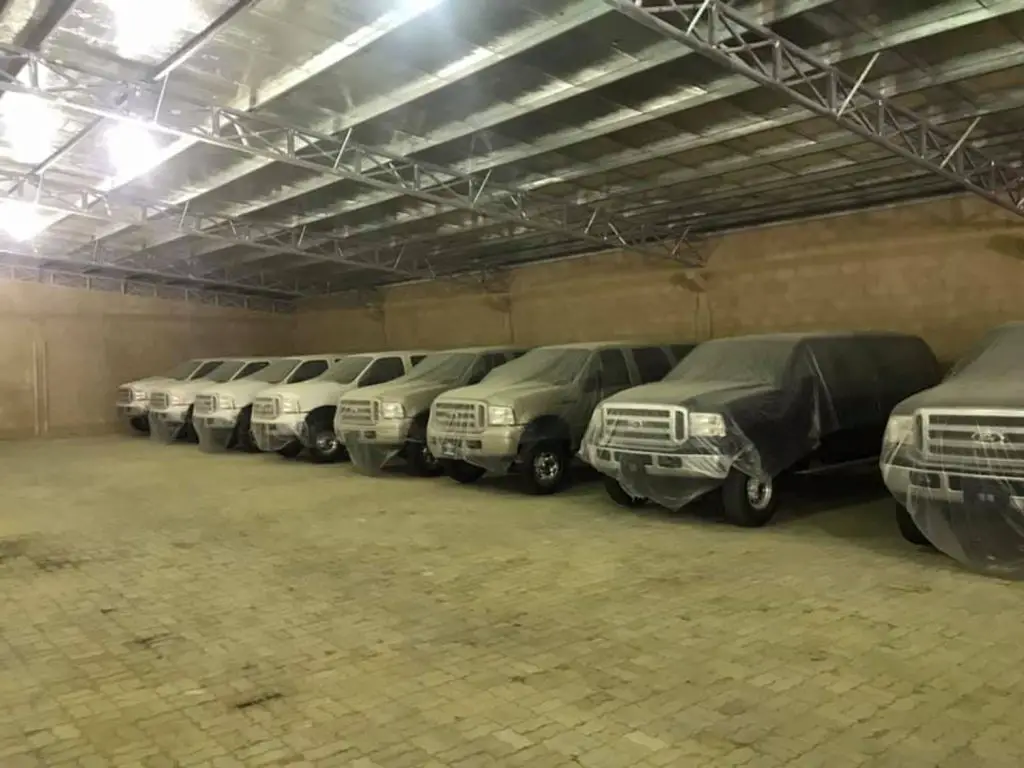 The Facebook poster doesn't say what year the vehicles are or why they are in the UAE to begin with. He does note that all eight of the gas-powered Excursions would need new fuel pumps because they reportedly have "petrol rot." Interestingly, all of these Excursions would have required import into the UAE, undoubtedly an expensive proposition. We can't help but wonder how much a no mile Excursion would go for today when used ones are going for as much as $40,000 in some instances and fans pay massive amounts of money to keep theirs going.
Considering how long these vehicles have sat undriven, there will undoubtedly be a myriad of other issues that would have to be addressed before one can be put back on the road. Dry rotted tires, hoses, and belts would be the least of the problems. Not being used is a great enemy to vehicles.
Subscribe to Ford Authority for around-the-clock Ford news coverage.
Source: Facebook