Anyone who shopped for a Fox-body Mustang recently knows that prices tend to be all over the place. You can find a decent to rough condition Fox-body Mustang that's been turned into a racing car for a reasonable amount, such as the 1990 Ford Mustang LX we talked about not long ago. You can also find some near-perfect Fox-body Mustang cars out there that are commanding significant money, such as the 1993 Ford Mustang LX convertible in triple white that still had the plastic on the seats with the seller asking $46,900 for the ride.
Anyone who owns a 1987 through 1989 Ford Mustang may wish they had the original window sticker that may be long gone. Ford Show Parts has a new offering for owners of 1987 through 1989 Mustangs. For $59.99, Ford will reprint you an official window sticker that looks just like the one that came on the car from the factory.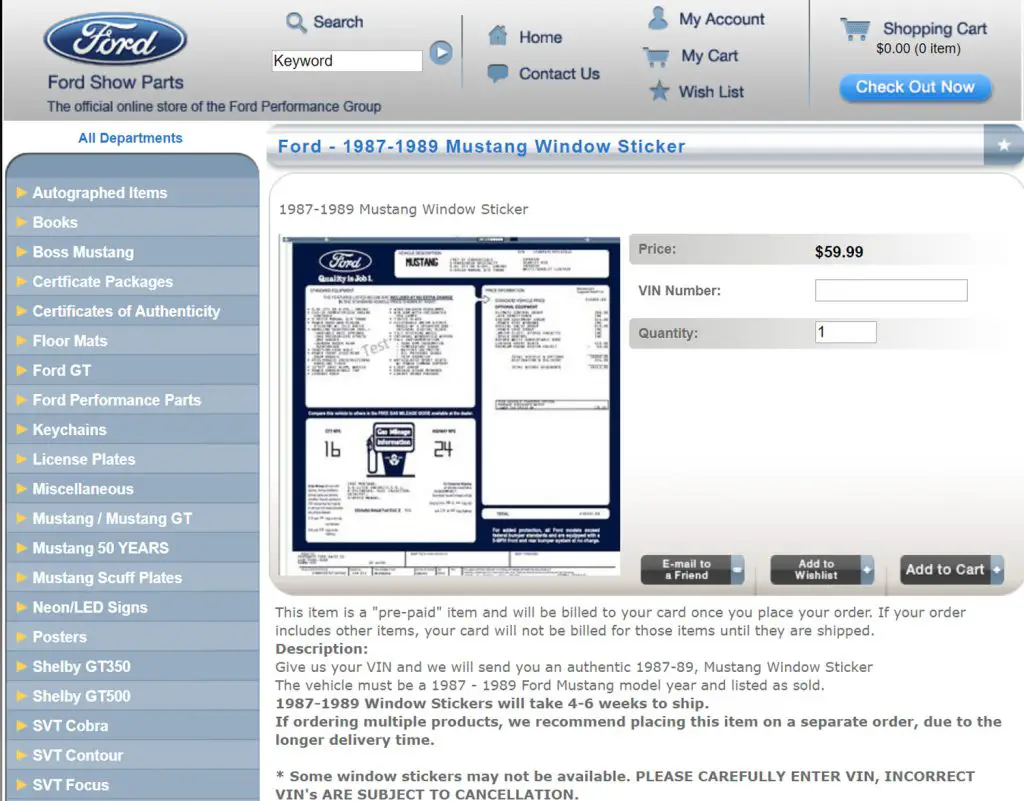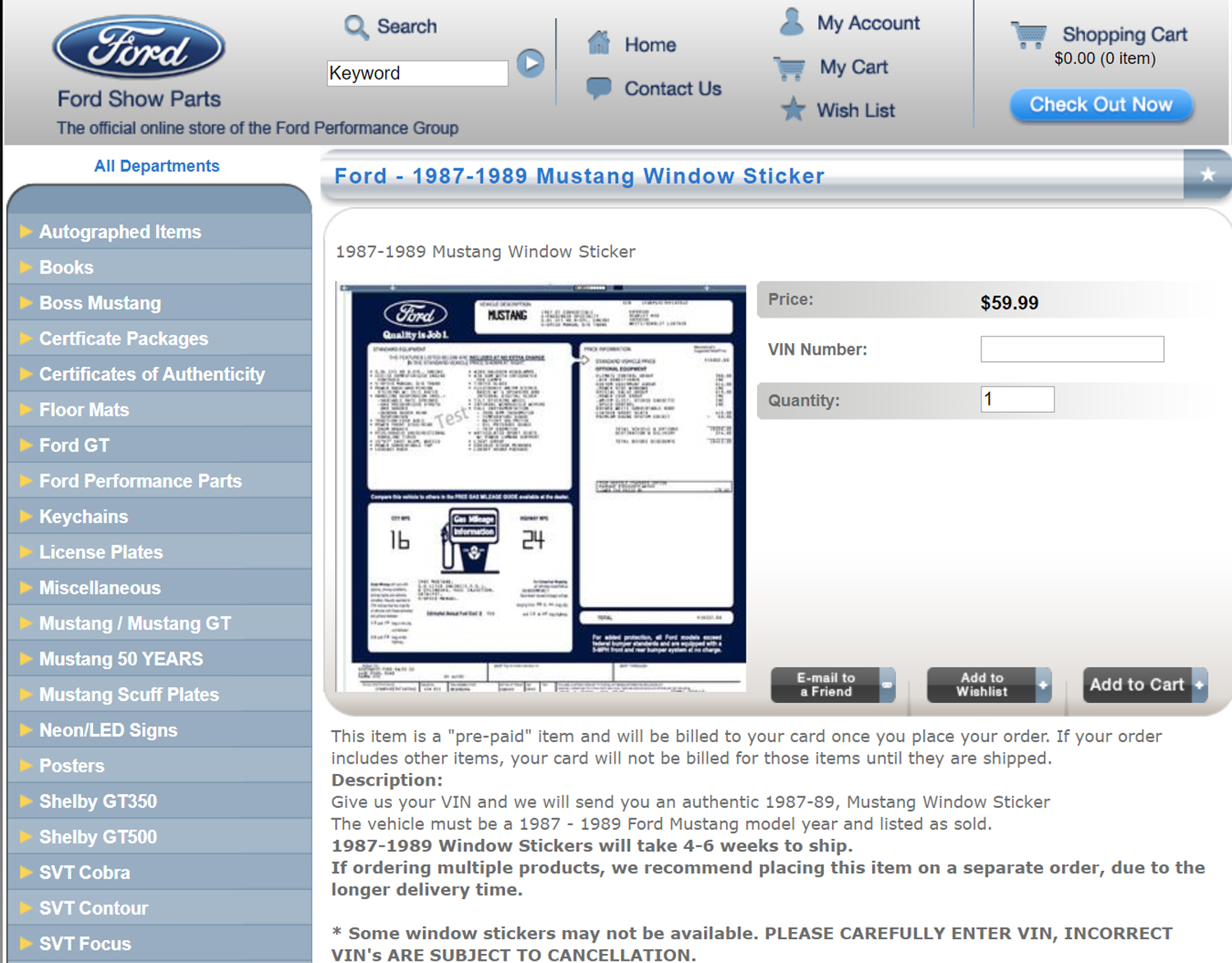 To be able to purchase the reprint window stickers, buyers have to provide the VIN. Ford Show Parts warns that those who are ordering the window stickers need to be careful with entering the VIN because incorrectly entered numbers are subject to cancellation. The company also notes that the Mustang had to be listed as sold.
It's not clear why only 1987 through 1989 Mustang window stickers are available. Fox-body cars ended production in 1993. Fox-body Mustangs are extremely desirable right now, with many people looking to buy one, and anyone wanting all the documentation the car had with new will appreciate these available window stickers. For those with newer cars, there is a listing to allow buyers to purchase new 2007 through 2019 window stickers.
Subscribe to Ford Authority for more Mustang news and around-the-clock Ford news coverage.
Source: Ford Show Parts