A couple of days ago, Ford's president of North America Kumar Galhotra issued a statement that said Ford North American production would restart on April 6th at the Hermosillo Assembly Plant with other facilities coming online starting on April 14th. The UAW was quick to come out and say that it was concerned about Ford's plans to open the facilities so soon and was worried about the health and well-being of UAW employees. Ford has now reconsidered and says that it is again delaying the restart of Ford North American production.
With this announcement by Kumar Galhotra, there is no new potential start dates for manufacturing operations offered. Galhotra has only said that dates will be announced later for a Ford North American production restart. The executive was clear that in collaboration with GE Healthcare, Ford was still planning to produce ventilators at its Rawsonville Components Plant starting April 20th. That production process will be supported by the UAW and will use paid volunteer UAW workers.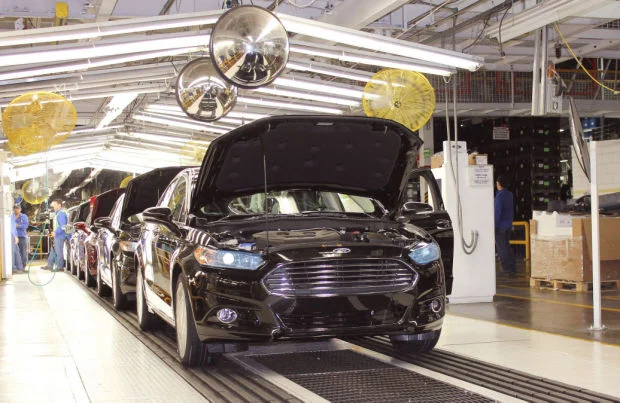 UAW president Rory Gamble issued a statement that said, "today's decision by Ford is the right decision for our members, their families, and our nation." Gamble also noted that the UAW Ford Department was working closely with the local unions and Ford to be sure that when UAW workers to return to production, the members are safe and the community is protected from the pandemic.
Ford also noted that when ventilator production begins at Rawsonville, the workforce will notice new health measures that are in place. Workers will be required to self-certify online daily that they aren't experiencing any COVID-19 symptoms. Workers who are experiencing symptoms won't be allowed to work. Ford also has workstations spaced at least six feet apart to maintain social distancing. Ford also says that shifts are separated, so there's no contact between workers in different shifts.
Subscribe to Ford Authority for around-the-clock Ford news coverage.