Ford is talking up its plans for building ventilators in cooperation with GE Healthcare. Ford made the announcement only a few days ago that it was going to build ventilators at one of its factories in Michigan with help from the UAW at the urging of President Trump. Ford says that over the next 100 days intends to build 50,000 ventilators in Michigan.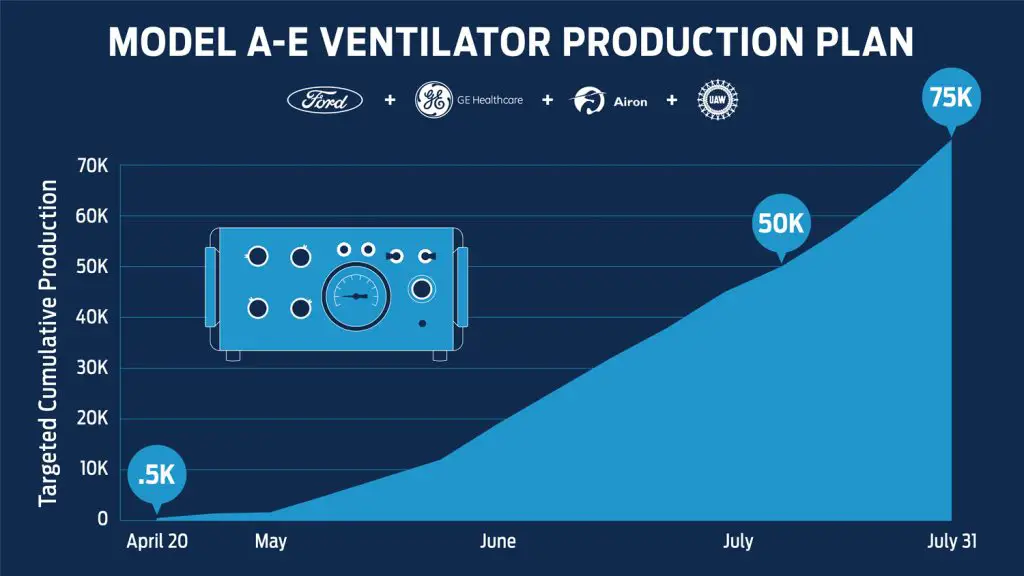 In collaboration with GE Healthcare, Ford will leverage the design of Airon Corps. FDA-cleared ventilator for production in Michigan. The automaker and the UAW, along with GE healthcare, intends to produce the GE/Airon Model A-E ventilator with production targeted to start the week of April 20th at the Ford Rawsonville Components Plant. That particular ventilator is a low-cost machine that is pneumatic running on oxygen, has no battery backup, and weighs 6.5 pounds.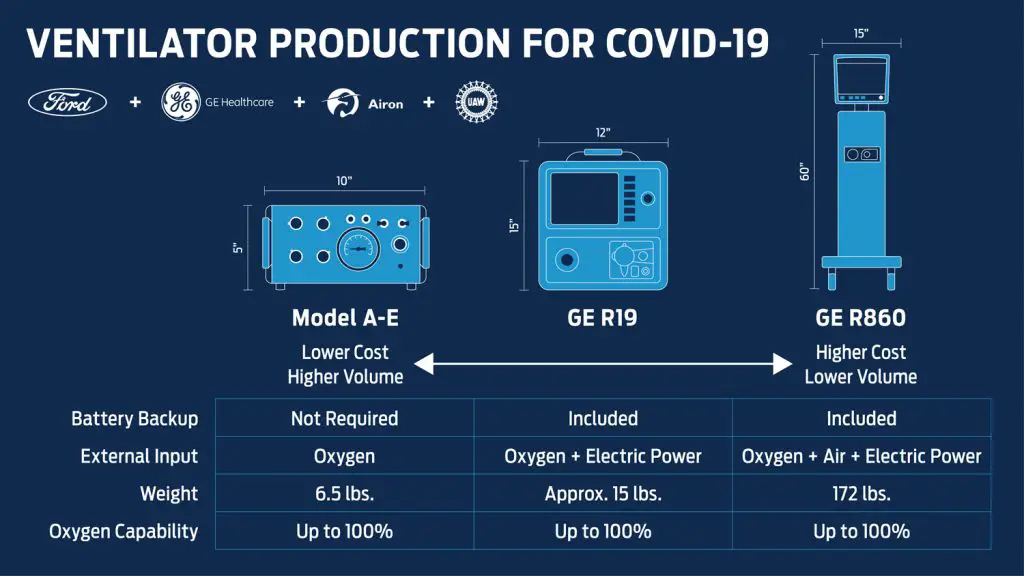 Ford says that the simplified ventilator design is "responsive to the needs" of most COVID-19 patients. The fact that it needs no electricity is a plus, but keeping it supplied with oxygen in a field hospital could be a challenge. FEMA announced this week that TCF Center in Detroit, where the North American International Auto Show is normally held, will become a field hospital for COVID-19 patients.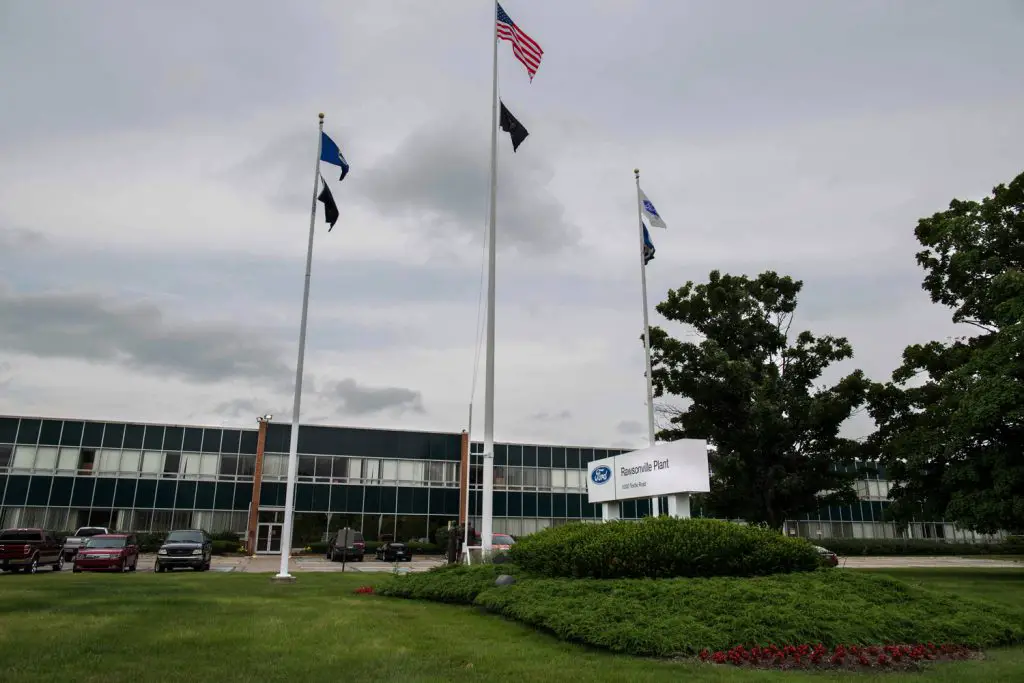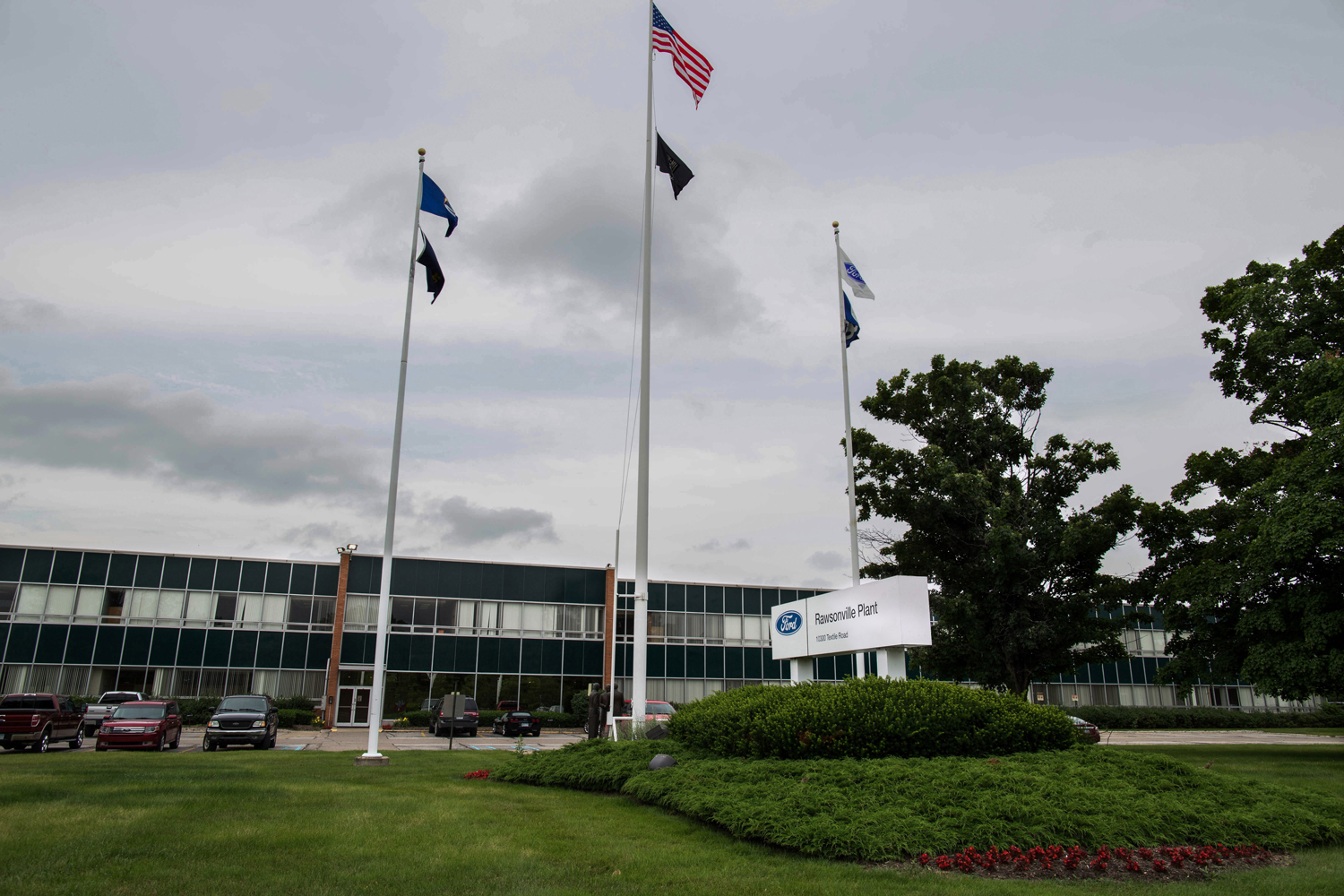 Ford says that after producing the first 50,000 ventilators in the next 100 days, it will have the ability to create 30,000 ventilators a month after that. The governor of New York says ventilators in the next several weeks will do it no good. Initially, Ford intends to send a team to work with Airon to boost production at a factory it owns in Florida. Production at the Ford Rawsonville Components Plant will begin the week of April 20th.
Ford says that it will help the US government meet its goal of producing 100,000 ventilators in 100 days. Production at the Rawsonville plant will go on nearly around-the-clock with 500 paid volunteer UAW-represented employees working in three shifts. Ford worked with medical experts to determine that the Model A-E ventilator is well suited for COVID-19 patient care and is the second ventilator Ford and GE healthcare will collaborate on.
Subscribe to Ford Authority for around-the-clock Ford news coverage.