A company called KNINE Racing builds products for off-road UTV racing. A UTV is a side-by-side off-road vehicle used for hard-core racing and leisurely drives up and down trails all around the world. What KNINE Racing has created is something that skirts the gap between a full-blown racing truck like the Ford Raptor and a UTV. The creation is called the Mini Raptor.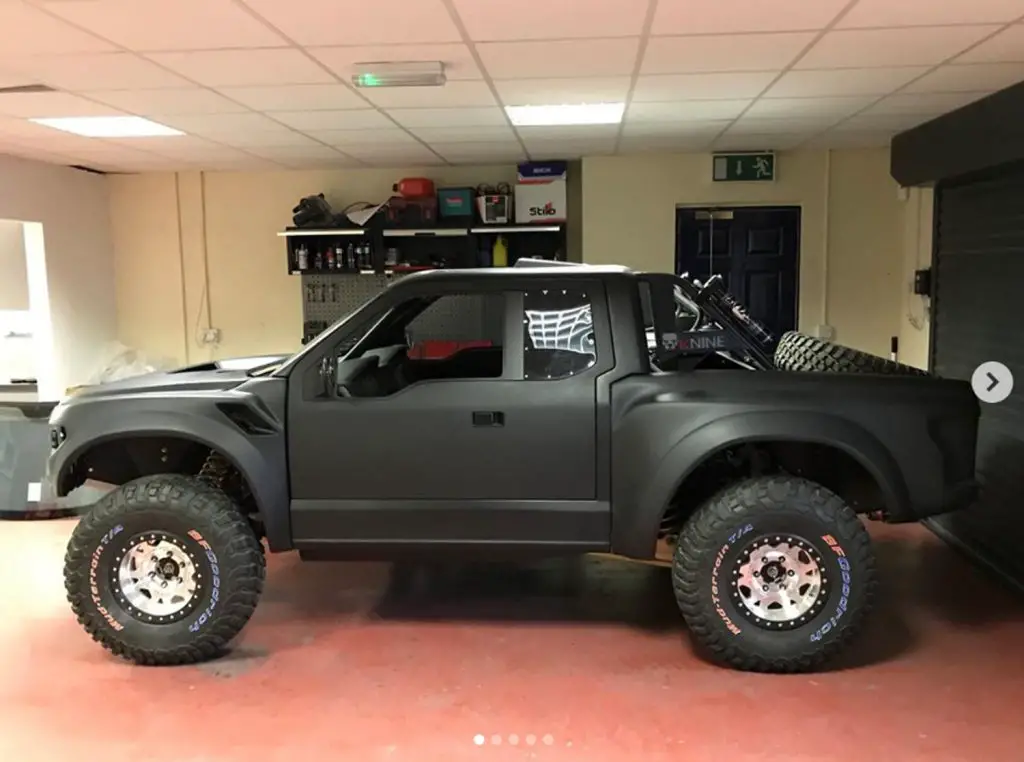 The Mini Raptor bodywork sits on the chassis of a Can-Am Maverick X3. As for why the company built such a vehicle, it says that you really can't get similar performance and style for the money the vehicle costs. The company also notes that one big reason for building the Mini Raptor is because a UTV can take a beating that trucks like the Raptor can't.
KNINE says that a UTV doesn't mind being flipped over, and if you do break it, it's much cheaper to fix. The base Maverick X3 costs $19,000, weighs about 2500 pounds, and has 194 horsepower. Something that UTV owners might appreciate is that the Raptor bodywork completely encloses the vehicle, sealing it from the elements.
That will help with comfort in particularly hot or cold climates as the company can add heating and air-conditioning to the vehicle. Also added along with the bodywork are a full-width instrument panel with control toggles and space for a seven-inch GPS unit. The driver and co-driver both get Sparco race seats and four-point harnesses. The conversion also comes with soundproofing between the cabin the bodywork to help quieten the interior. The company says that the vehicle will "smoke a 600+ horsepower full-size truck to 100 mph." It sounds impressive, and we'd like to drive it. It's unclear how much the Mini Raptor conversion costs. We mentioned not long ago that Kanye West had a fleet Raptors on his ranch.
Subscribe to Ford Authority for around-the-clock Ford news coverage.