Like many 2021 Ford Bronco fans we're dying to see new pictures and learn new information about the SUV. The 2021 Ford Bronco is expected to debut this month, and sources have told Ford Authority that a 2.7-liter EcoBoost V6 will power it. While we've seen the vehicle in testing, one thing that's never been clear is exactly what the new Bronco will look like with the top off.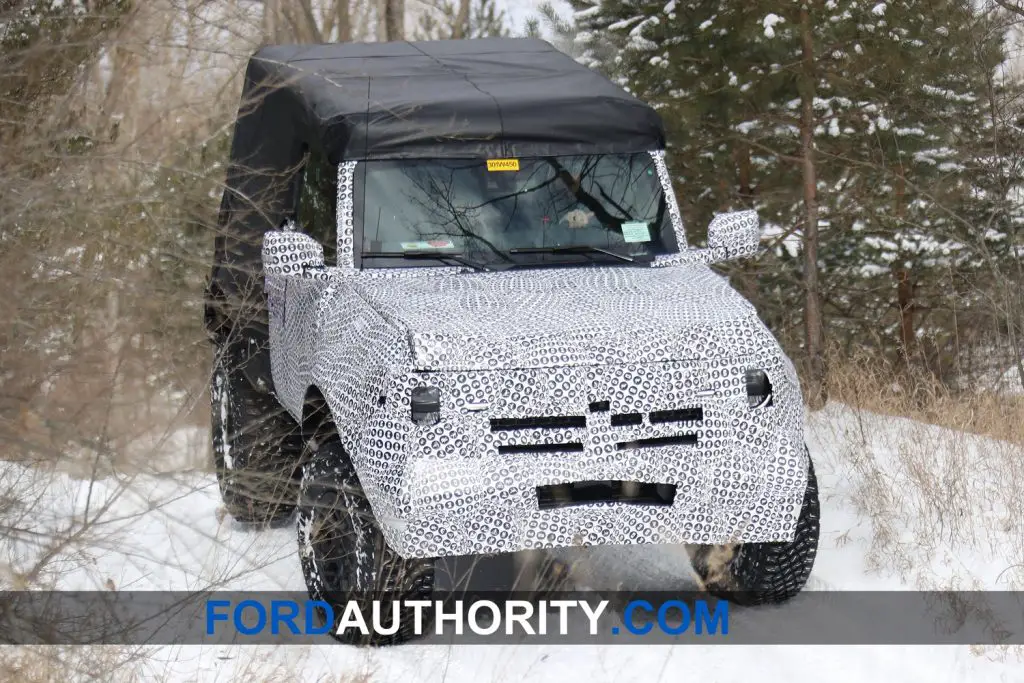 A picture has surfaced that appears to have been taken on an assembly line that shows a black Ford Bronco with no top installed. It's admittedly a terrible and blurry image that is cropped strangely, presumably to block out someone standing nearby. What we can see is a roll cage that looks very much like what you would find a Jeep Wrangler Unlimited complete with angled rear uprights and what appears to be an overhead bar that runs over the rear seat area.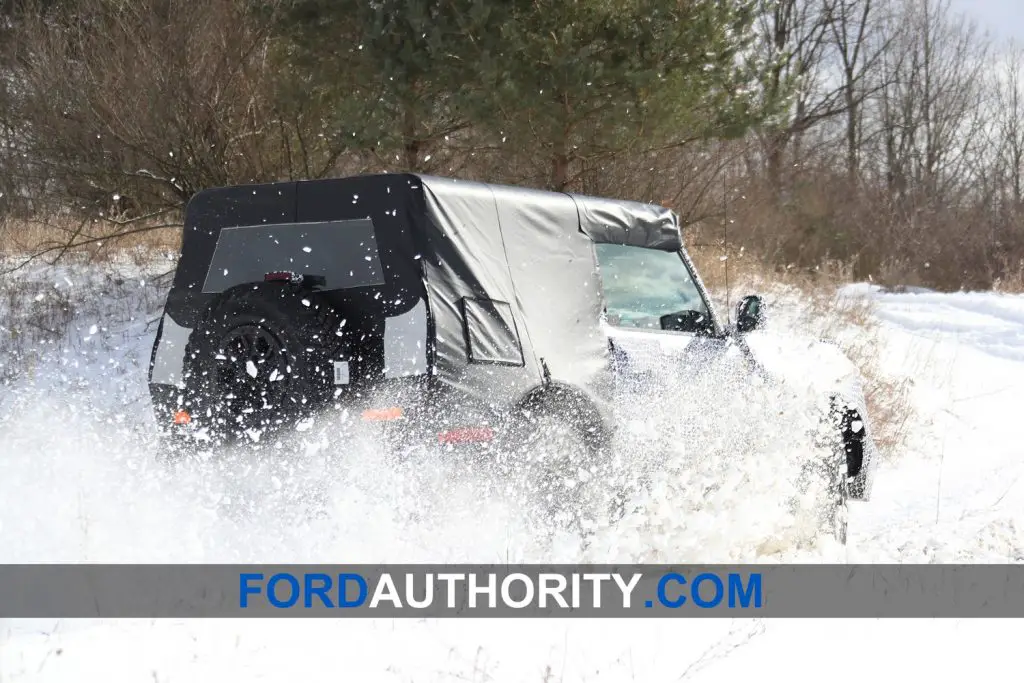 We also see the spare tire mounted to the rear hatch and a pair of hinges on the right side. That would indicate that the rear tailgate of the new Bronco opens exactly as a Jeep Wrangler tailgate does. We aren't big fans of the wheel that we see on the hatch, but perhaps it will look better when we can see the entire vehicle. We'd wager this is not one of the more off-road oriented versions as the tires mounted on this Bronco look like street tires rather than all-terrain rubber.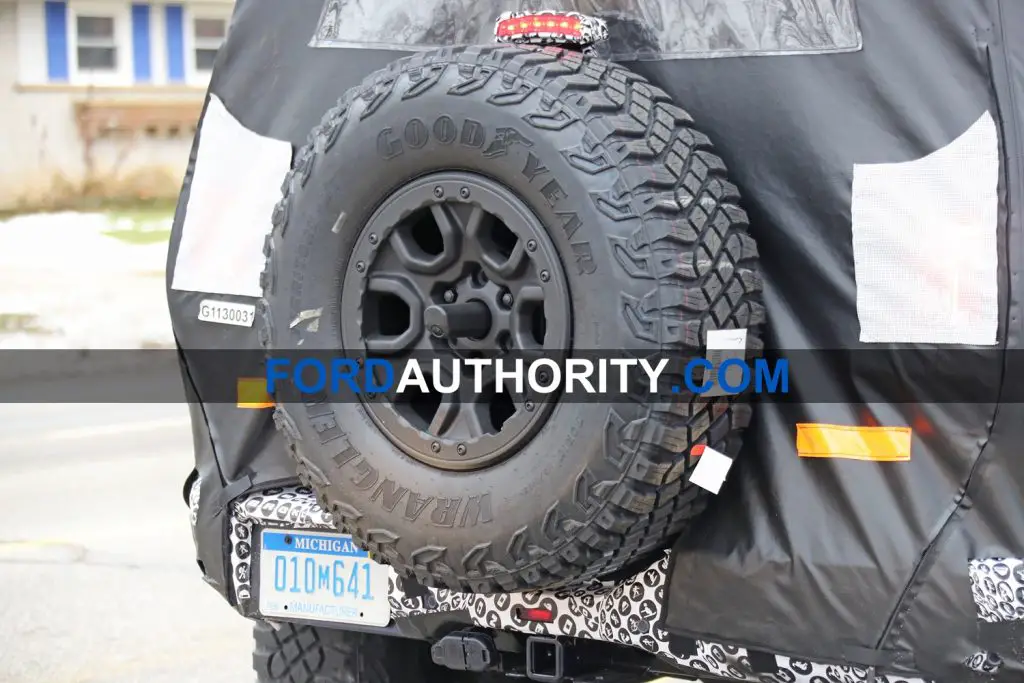 The body certainly has a blocky look to it that we were hoping Ford would deliver. It's hard to tell in the blurry picture, but it does appear that the vehicle has pronounced fender flares over the tires. We expect to see the Bronco land with a 10-speed automatic and a rumored 7-speed manual. As you can tell by the watermark in the image, the photo originally turned up on the Bronco6G forum, but if you hit the thread now, there is a notice that the pictures were taken down at the request of Ford.
Subscribe to Ford Authority for more Ford Bronco news and around-the-clock Ford news coverage.
Source: Autoblog