Engine swaps are a lot of work for several reasons. It's hard to fit an engine under the hood of a car that was never built to have that engine from the factory. It can be even more challenging to get all the clearance you need and still have room for things like the oil pan and headers. Oil pans for road racing or drag cars are particularly important because if they aren't designed right, the oil can be pushed away from the pickup under G forces leading to oil starvation and potential for a blown engine.
Moroso has announced some new parts for Mustang fans who are looking to put either a 5.0-liter Coyote V-8 or a 5.2-liter Voodoo V-8 under the hood of a Fox-body Mustang. The new oil pans will work for Fox-body Mustangs from 1979 to 1993. Moroso has two different part numbers with both meant for use in an engine swap that also includes either BBK or American Racing Headers.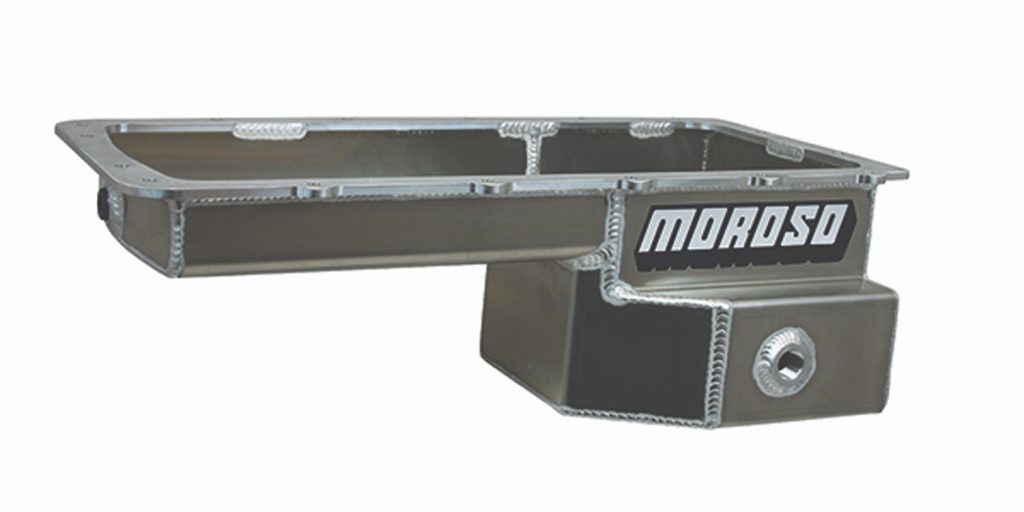 Other than being made from different metals, they are essentially the same part. Both have 7.5 quart oil capacities and are made in either steel or aluminum. Moroso says that they have race-proven trapdoor assemblies and anti-slosh baffles to the keep oil contained in the old pump pickup area during road racing and street/strip usage. Both the oil pans were designed to be used with the factory windage tray/gasket.
Both pans also feature a half-inch NPT fitting for supercharger drain back, a half-inch NPT fitting for an oil temperature sender, and a 20 millimeter fitting for the factory oil level sensor. Part number 20575 is a steel fully fabricated and baffled road race pan. The 20576 part number is the aluminum version. Check out this 1983 Fox convertible with a Coyote V8.
Subscribe to Ford Authority for more Mustang news and around-the-clock Ford news coverage.
Source: Enginebuildermag