One of the big complaints electric vehicle buyers have about Tesla and what has kept some from buying an electric vehicle is that the automaker has problems with quality at times. One of the specific complaints about Tesla vehicles, particularly the Model 3 is poor paint quality. This used Tesla Model 3 available on the Canadian Tesla Inventory page specifically shows how relatively low mile used vehicles can have significant paint issues.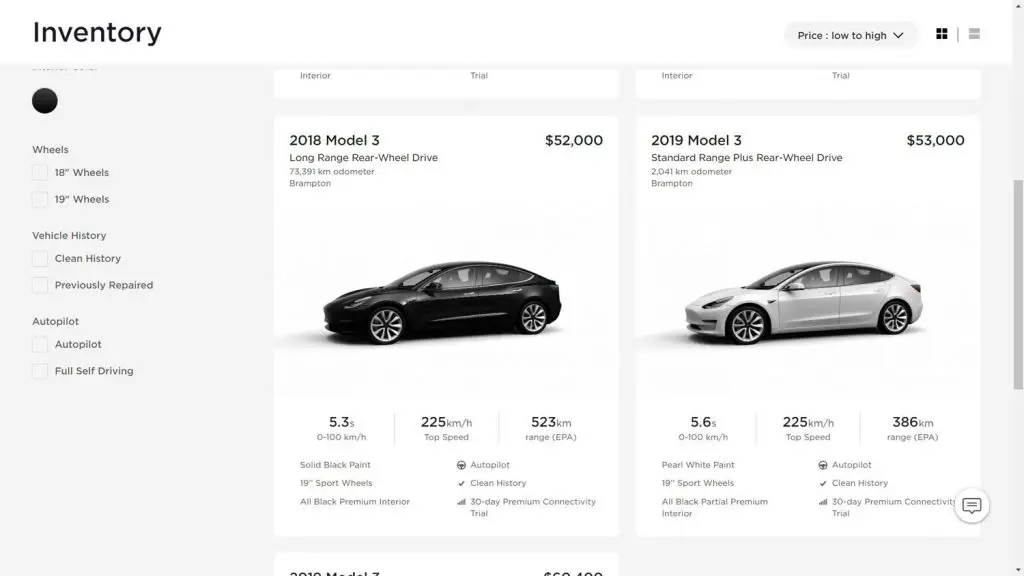 The official images on the Tesla website show paint that has fallen off on the rocker panels near the rear wheels of the vehicle. We see that the paint has chipped off some spots all the way through the fiberglass with the white undercoat showing in other places. Paint quality issues have been a major complaint for Model 3 buyers around the world, and the fact that Tesla is posting images on its official used inventory page show car with such poor paint is a testament to that. The car also has rust issues behind the front wheels.
The upside is that Tesla has only recently begun to show actual images of the car you're looking at the description of on its website. Previously it used stock images leaving used Tesla shoppers unsure what the actual vehicle they might be interested in looks like. This car is a 2018 Model 3 long-range rear-wheel drive unit with 73,391 kilometers on the odometer.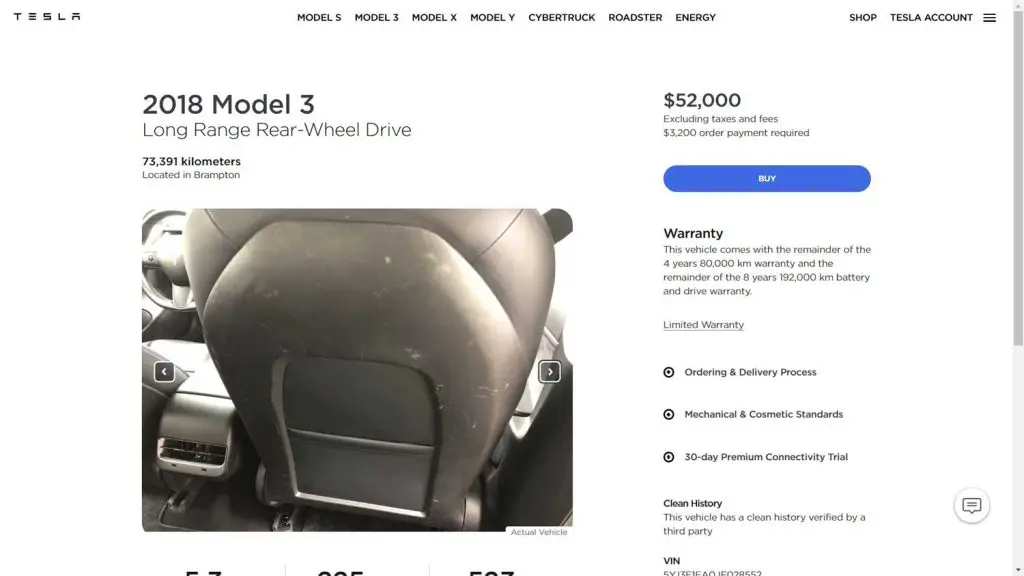 Tesla is asking CAD 52,000, which is over $37,000 in the United States. For that kind of money, the car looks rough with bad paint and an interior with significant scuffs and marks. The original owner either stuffed the back seat full of packages frequently or had a child who enjoyed kicking the back of the seat constantly. This sort of paint quality issue is exactly what has kept some car shoppers from considering an EV because there was no real long-range alternative, the Mustang Mach-E could change that. Ford has a history of issues of its own, but at least recently, paint quality hasn't been one of them.
Source: InsideEv