Many Bronco fans prefer the early first-generation versions that were small and boxy. There are a significant number of Bronco fans who prefer the later model versions that were significantly larger and had big V-8's under the hood, such as the one made famous by OJ Simpson. There has been no Bronco produced by Ford for a long time, and the Super Bronco you see here was never a car that Ford built.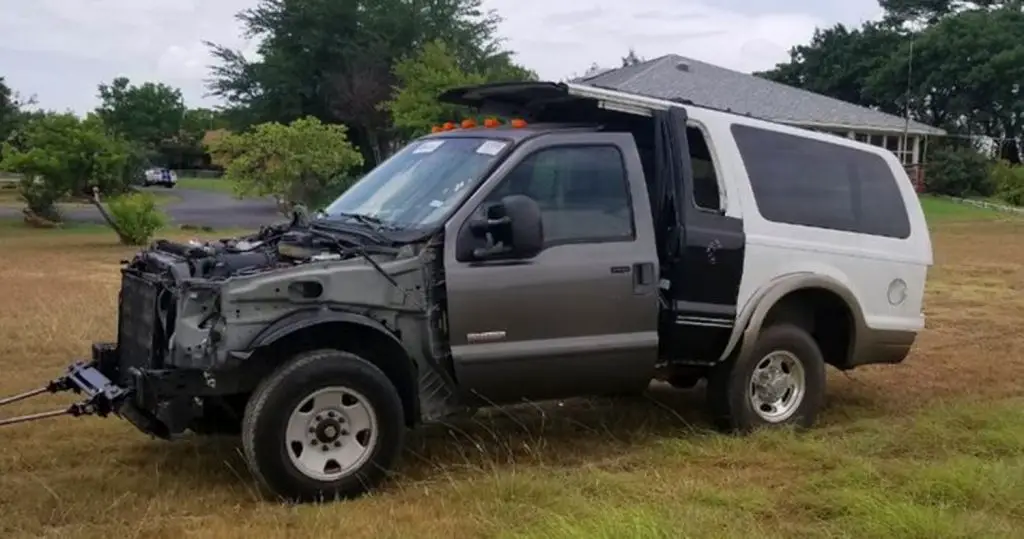 A Texan named David Stockman wanted to build himself a custom Bronco and decided to do so by taking a Ford F-250 pickup and a Ford Excursion and combining them. The build process started by cutting the Excursion and cutting the F-250 and then welding the two frames together. He says that it's much easier to simply weld the two halves together rather than trying to pull out all the wiring and adapt it to the old Excursion body.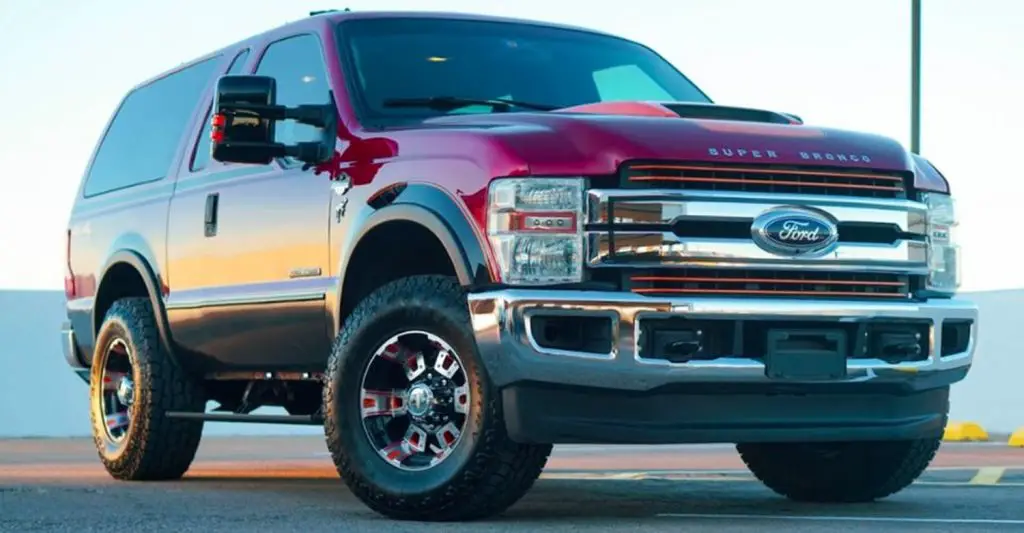 According to David, welding two vehicles together may sound simple enough, but the proportions of the two vehicles made it very difficult. However, the builder had some coach building experience that helped him complete his creation. The project did require odds and ends that were obtained from various Ford passenger and commercial vehicles. That means lots of trips to the junkyard.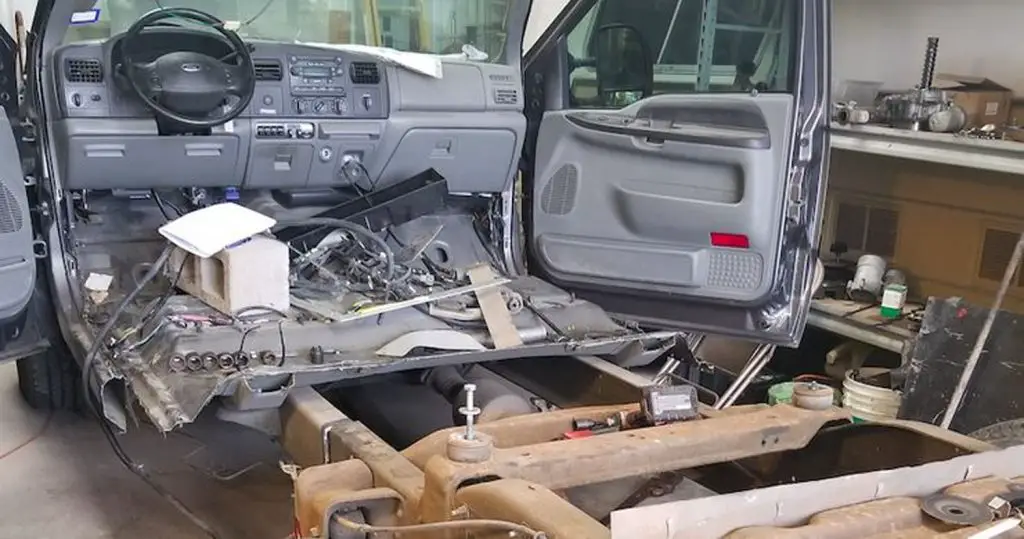 Suicide doors from a Ford truck, a hood from an F-250, and lots more custom touches were built into the vehicle. Considering how rough the vehicle project looks in some of the images, the finished product looks very factory. It's unclear what engine powers the Super Bronco or exactly how much time and money it cost to build the vehicle. We will say that the third window between the passenger door window in the back window is a bit strange looking. It's not clear if the donor vehicles were damaged already, we aren't sure Expedition enthusiasts would appreciate the destruction of a clean donor vehicle.
Subscribe to Ford Authority for more Ford Bronco news and around-the-clock Ford news coverage.
Source: HotCars