Typically, when we think about cars people are going to buy and then tuck away in a garage and not drive, we are talking about a sports car like a Mustang or other car someone saw as an investment many moons ago. It's not typical that we see someone purchase a car like this 1978 Ford LTD Country Squire station wagon and tuck it away for the future. This particular station wagon is everything anyone alive during the late '70s will remember from the era.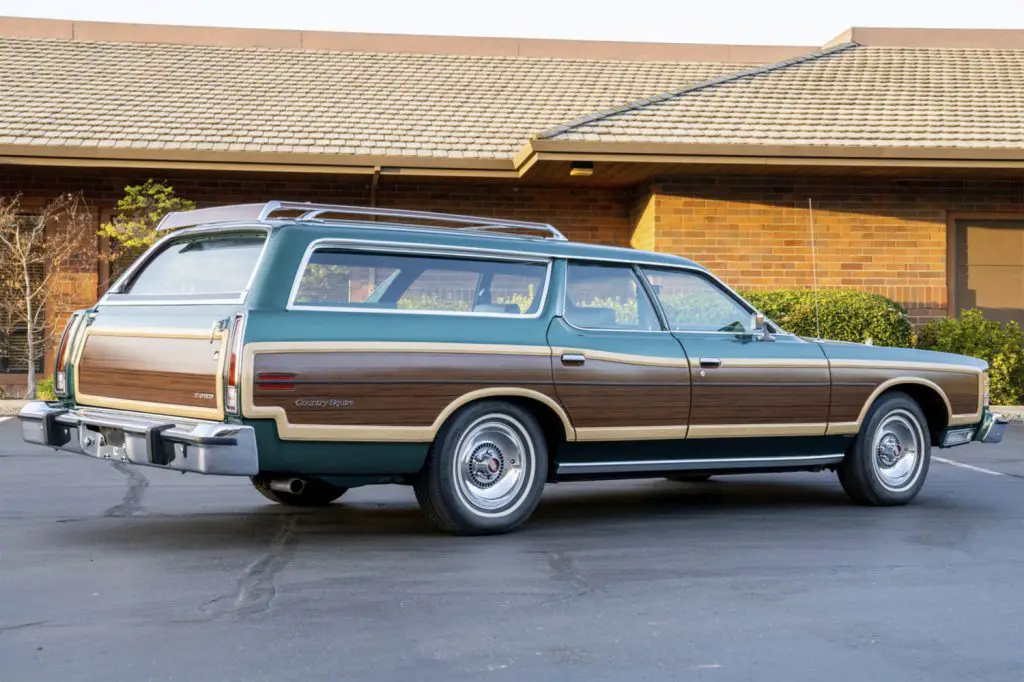 The massive wagon has copious amounts of fake wood on the outside, which seemed to be required on station wagons of the time. The car is perfect on the outside and the inside. The paint color is Dark Jade Metallic, with the fake wood trim offset by beige trim around it. The car has the hidden headlamps that live behind little doors in the front that were so common in the '70s and '80s. Typically only one of them closed, so cars drove down the highway looking like they were winking.
The green exterior paint complements the Jade Duraweave vinyl interior. Typically, station wagons were purchased to haul a large family, and this one has the iconic rear seats that face each other for the third row. Those rear seats could be opened up out of the rear baggage area when needed. There were many a fistfight amongst siblings and cousins in the era over who got to ride in those far back seats.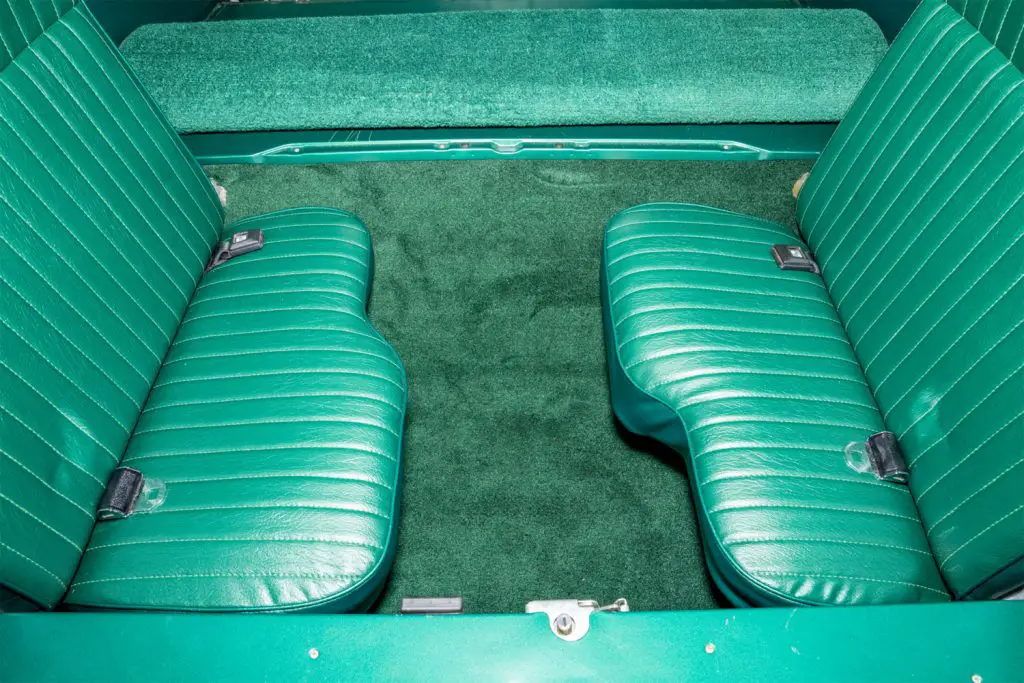 The 1978 Ford LTD Country Squire is powered by a 351 cubic-inch V-8 engine paired up with a three-speed FMX automatic transmission. The car is very loaded for the era with power windows and locks, air conditioning, an eight-track tape player, and cruise control. The car has under 5000 miles on the odometer and honestly looks like your aunt only bought it yesterday. What's almost as impressive as the condition of the car is that someone paid $45,000 for it. Check out this fantastic hot rod 1957 Ford Custom 300 Ranch wagon.
Subscribe to Ford Authority for around-the-clock Ford news coverage.
Source: Bring A Trailer