We've seen some genuinely hideous cars over the years. One of the more memorable examples was the Mercury Comet that had the front end from Ford Taurus grafted on. We'll add one more bizarre vehicle to the list of monstrosities that started as a Ford. This particular vehicle is described as a 1995 Boatcar. It started life as a Ford E-350 passenger van and could be yours on eBay.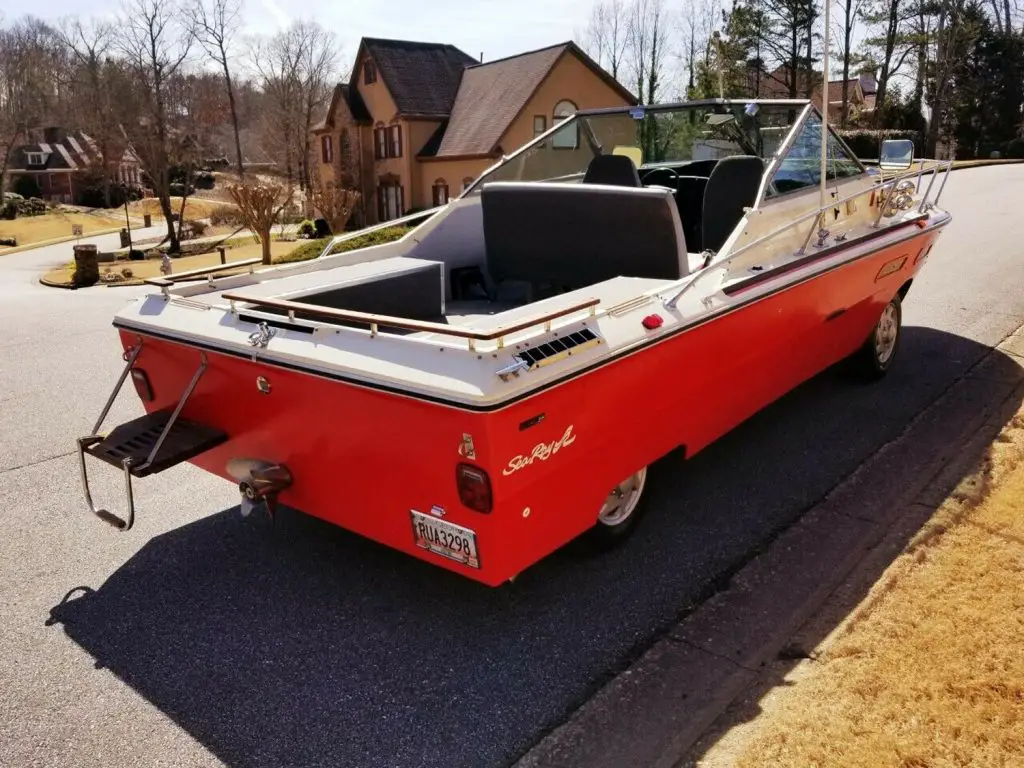 The boat was originally a 24-foot Sea Ray Cabin Cruiser capable of sleeping four adults. The boat portion was outfitted with new marine-grade carpet and vinyl. The builder also spent time cleaning and oiling the teakwood trim. The Boatcar has a new red paint job, new brakes, new tires, new radiator, new marine-grade carpeting, and more.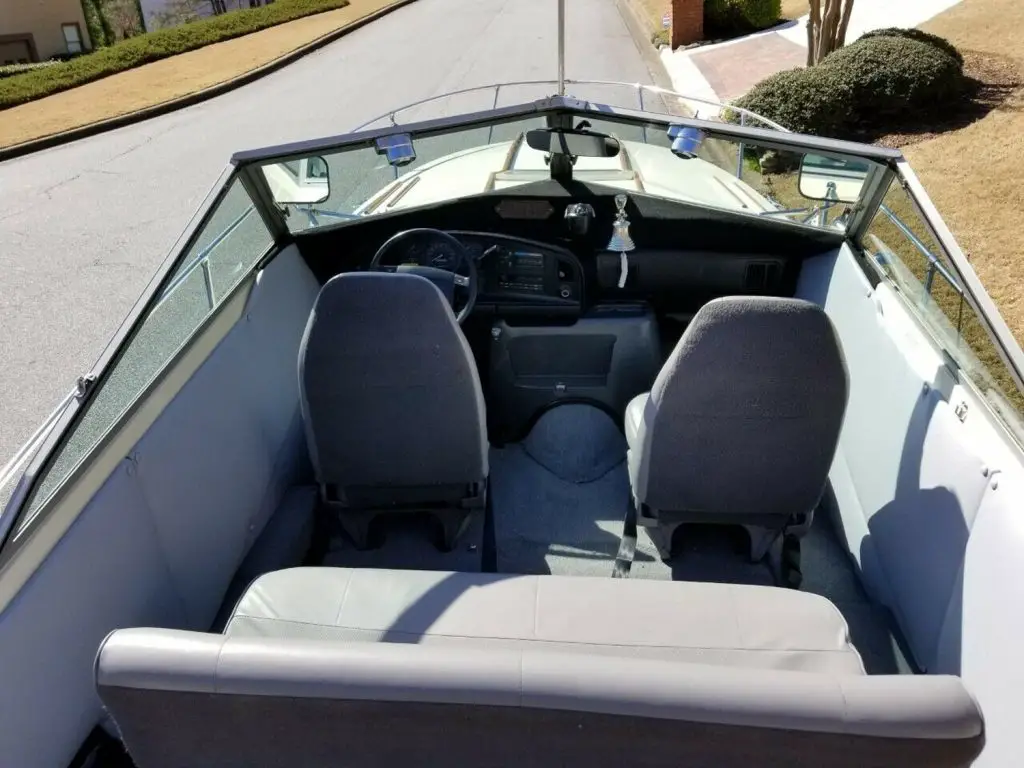 The seller says that the vehicle is completely street legal and has air conditioning, power steering, power brakes, stereo, a ship's horn, ship's bell, airbag, headlights, taillights, turn signals, seatbelts, a normal horn, and more. The entire build process to graft the Ford E-350 and Sea Ray together took six months. For whatever reason, the seller says that it was only recently completed and is now available for sale.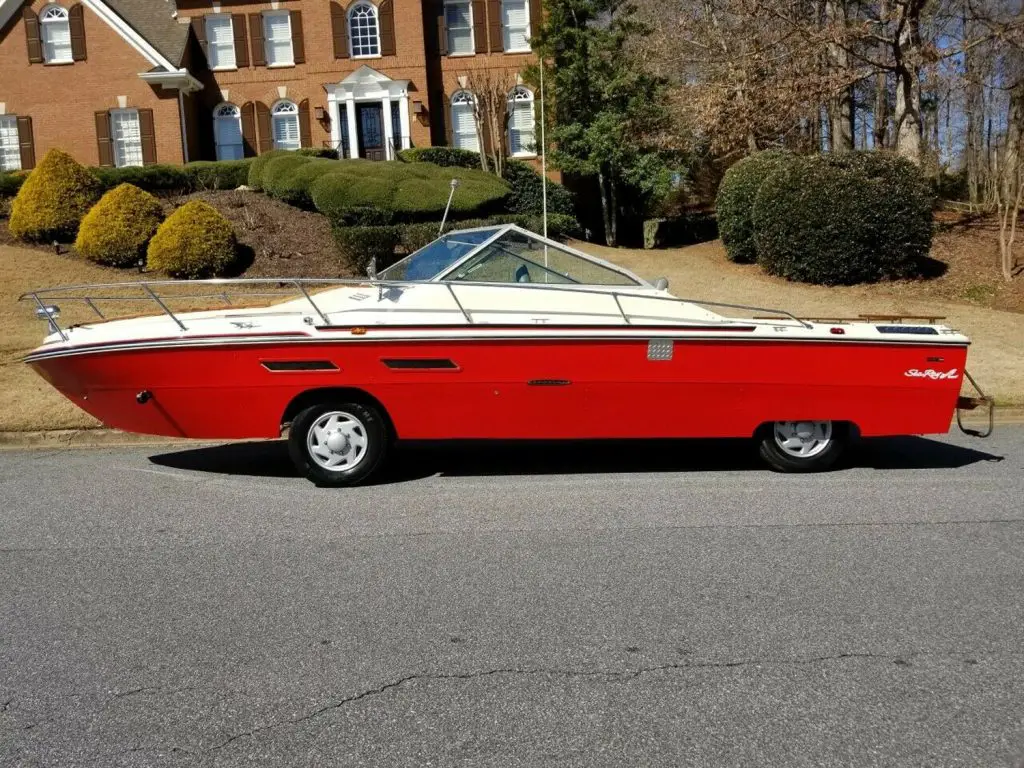 Looking at the images, it appears as if the builder did an excellent job grafting the boat onto the chassis of the Ford E-350 passenger van. It does appear that there only four seats, and each seat does have seatbelts. Since the body of the vehicle is a boat, it has no doors, and getting aboard means climbing up a small ladder on the back. There is no roof, so passengers and driver will always be out in the open. The donor van had 158,000 miles with an automatic transmission and a V-8 engine. We're sure the builder has lots of money invested in this bizarre vehicle, but the asking price is crazy at $55,000.
Subscribe to Ford Authority for around-the-clock Ford news coverage.
Source: eBay