Way back in the day station wagons were what families bought when they needed to move lots of people and stuff since the SUV hadn't even been thought of yet. One of the most iconic wagons that were common in the era was the Mercury Grand Marquis Wagon. The wagon in the images here is a rendering that shows the iconic, boxy shape complete with lots of fake wood grain down the side.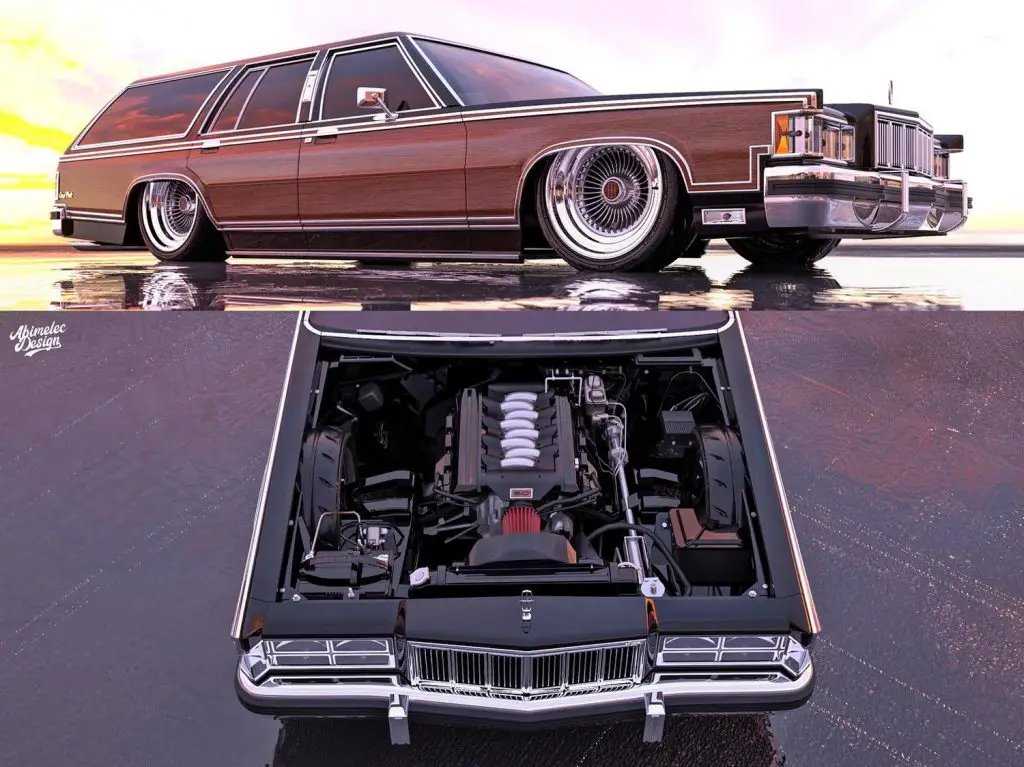 In the concept, created by Abimelec Design, the car is lowered and rolls on large wheels that look vintage enough aside from their large diameter and thin tires. The tires on those big wheels are Toyo R888 sticky rubber. The bumpers of the car were moved closer to the body for a cleaner look.
This big station wagon would've come initially with a carbureted V-8 engine under the hood, but that has been pulled and in its place sets a fuel-injected Coyote V-8 out of the current generation Mustang. These renderings look very fresh and this would make one heck of a sleeper for fooling people down at the racetrack.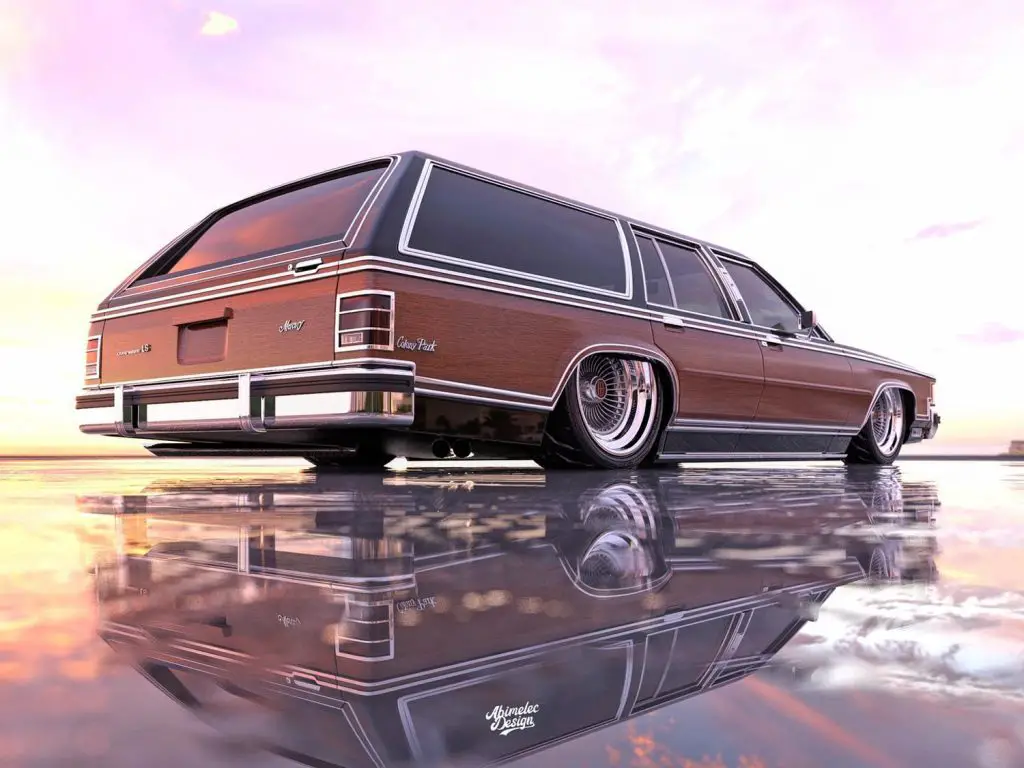 It looks like this wagon would still make an excellent car for a road trip, even if that road trip was down to the drag strip for some quarter-mile runs. We like these retro cars with modern touches, and this one deserves to be built. The car sits a little too low for our tastes, raise it a bit so it's more practical and strap on a supercharger, we would totally drive this thing. What do you think? The same designers also showed off a 1970 Mercury Cougar with a Coyote V-8 under the hood.
Subscribe to Ford Authority for more Ford classic news and around-the-clock Ford news coverage.