As a vehicle ages, it naturally gets less expensive as it depreciates, unless you're talking about a high-end ride like Ford GT that increases in value. Since most cars don't do that, the ticket to getting a dream car for many Mustang fans, such as a Ford Mustang Shelby GT350 comes in perusing the used car listings and picking one up that is a few model years old. For many people, they would choose a well-optioned, low mileage GT350 over a brand-new Mustang GT.
Prices for used Ford Mustang Shelby GT350 cars have now declined to the point where they can be picked up in the $30,000-$40,000 range. Recently a quick perusal of used car listings on various websites have shown that the GT350 can be had in the mid to high $30,000 range. That's not an insignificant chunk of change to throw out a used car, but it's much less than the base price of the 2020 Shelby GT350 that's over $61,000.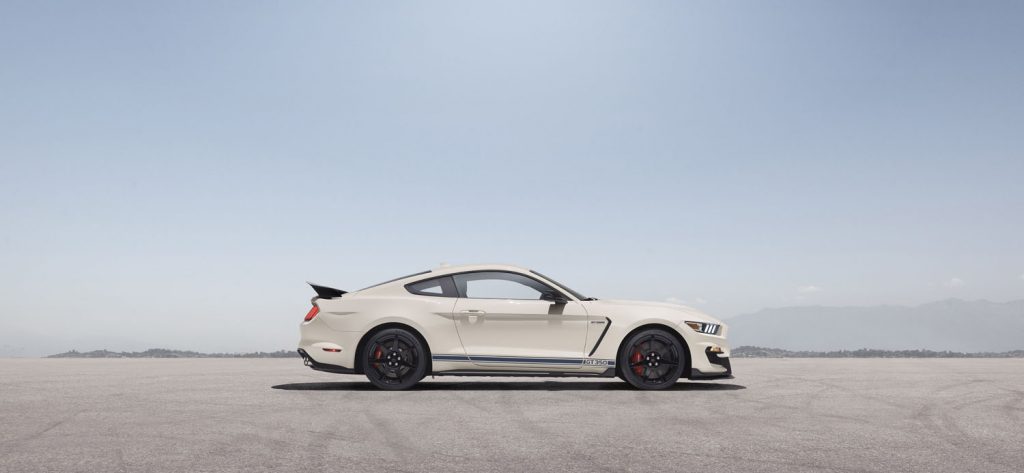 The expectation is that we will see more and more GT350 cars hitting the market as there were some slight upgrades offered in 2019 and the Shelby GT500 recently debuted both wooing some who swore they would never sell their GT350 to upgrade. There have even been some surprisingly good deals on the GT350R recently on Bring A Trailer.
One of the sold listings shows that a 2017 GT350R with only 19 miles on it sold for $49,000 last year. Last summer at 2017 GT350 sold for $41,000. In October, a 2018 GT350R failed to sell after being bid to only $49,527. Not that those prices aren't significant, but considering that many of these cars had huge dealer markups tacked on we'd wager the high-end money many collectors hoped for isn't there just yet. Essentially, if you can afford a brand-new Mustang GT, you can afford a used GT350 many of them with very little miles. Check out this used 2017 GT350 with 50,000 miles for under $36,000 as a prime example of what we are talking about. Ford recently gave driver Hailie Deegan a new GT350.
Subscribe to Ford Authority for more Mustang news and around-the-clock Ford news coverage.
Source: Autoblog