We've seen some odd vehicles before, but this one takes the cake. It looks like a 1999 Ford F-250 pickup that got stepped on and squished. The eBay seller says that the truck was custom made by a company called Xcore Aerospace to use as a rolling wind tunnel platform. The truck is said to run and drive.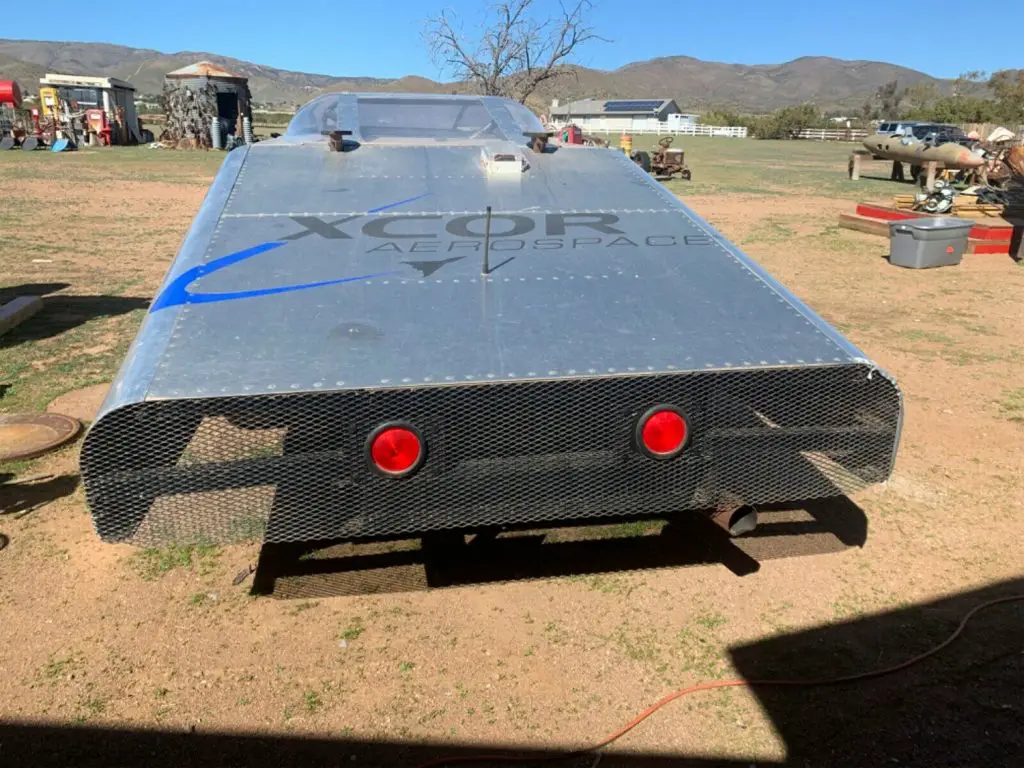 It started life as a 1999 Ford F-250 pickup with a 7.3-liter diesel engine under the hood. The seller gives no real information on the truck, so we don't know anything about the thought process behind the creation. What we can see from the images is a Ford F-250 pickup that has had the top chopped off and a clear bubble top attached. The interior is mostly gutted and has racing seats installed that appear to sit very low in the chassis.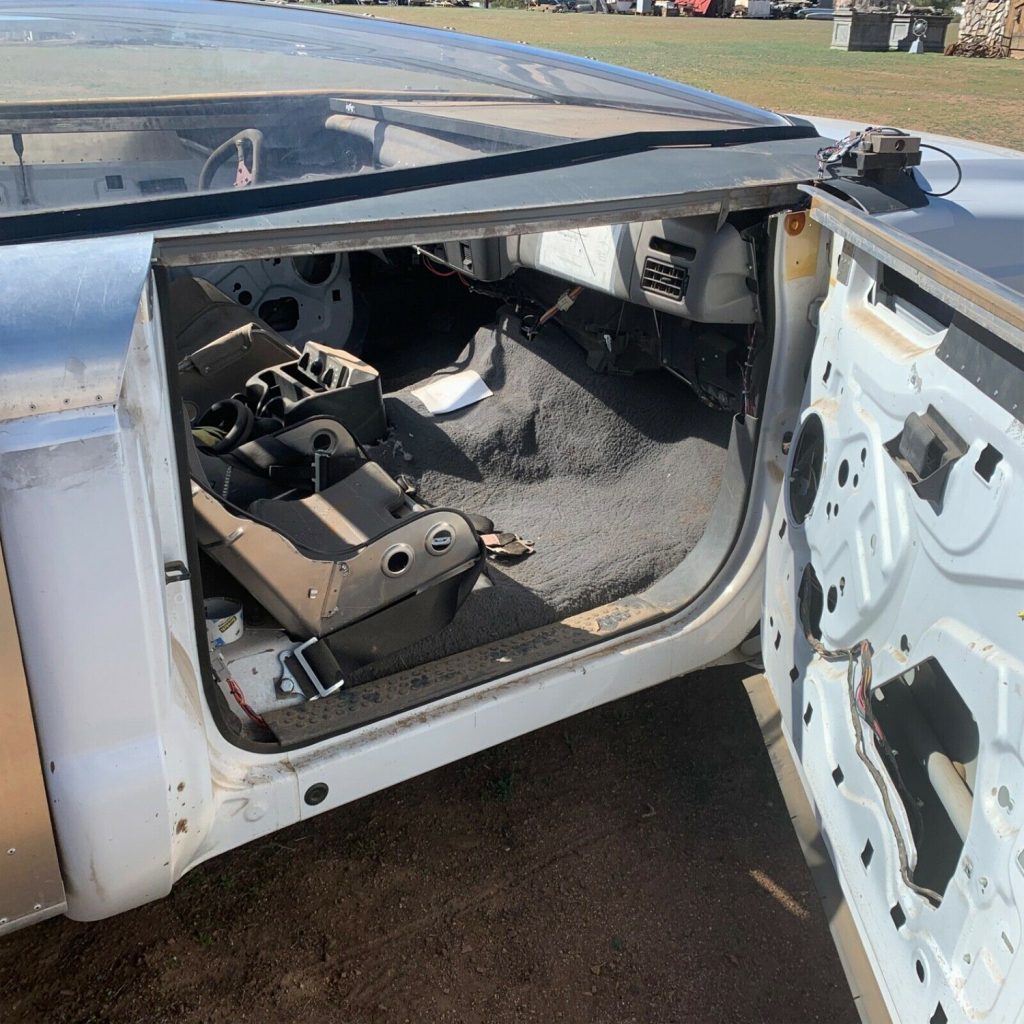 We can't tell if you can see out of the truck when you want to drive it or if you are supposed to drive it using the LCD in the dash. It appears as if you can get a bit of a glance out of the short, transparent roof when seated. We see that the truck has a custom racing steering wheel, and it appears to have a custom center counsel that holds the AC controls.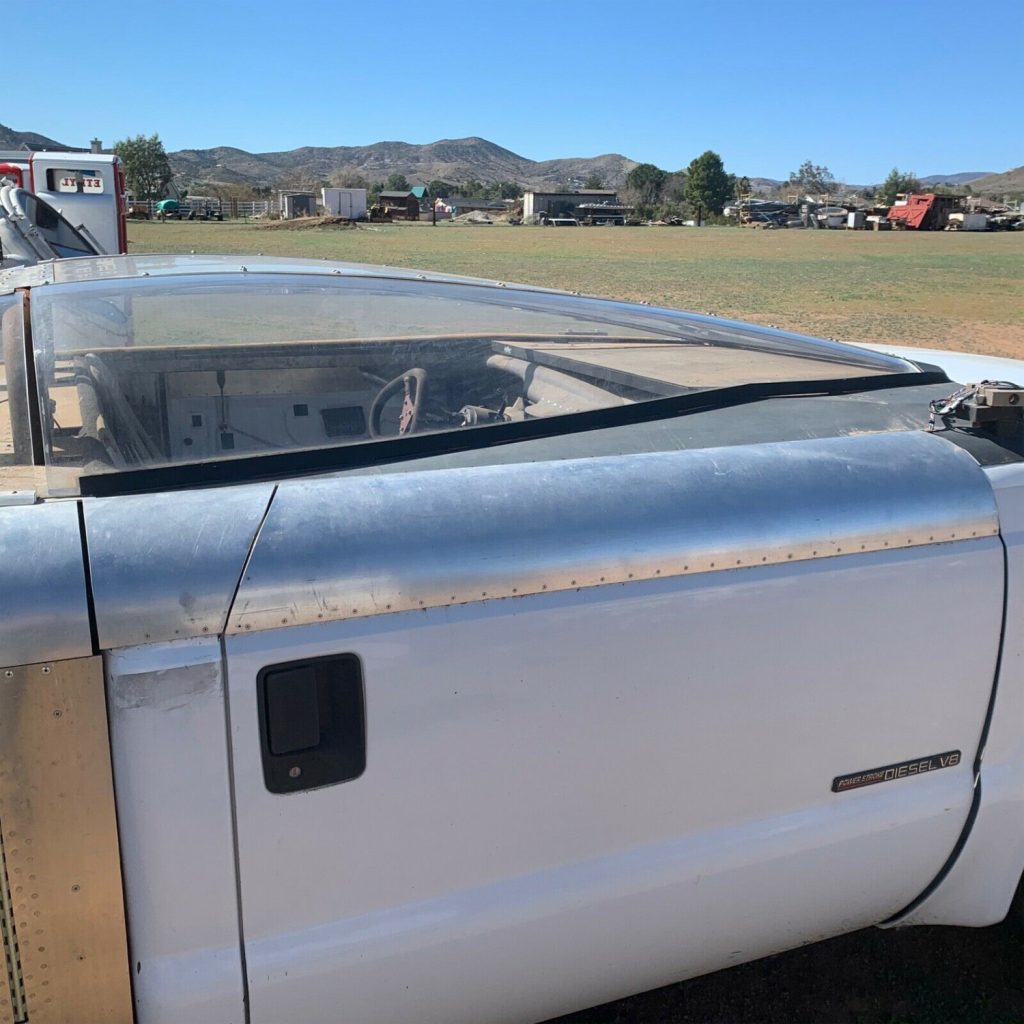 The seller is asking $2,999.99 for the truck, and the auction is going until tomorrow at 2:23 p.m. We are very curious about what the point of the truck was for the aerospace company. What we do know about the company is that it was a private aerospace company working on rocket engines in Mojave, California. The company went bankrupt in 2017. Perhaps the truck will be worth the asking price for the 7.3-liter diesel alone; the engine has 113,905 miles on it.
Subscribe to Ford Authority for more F-250 news and around-the-clock Ford news coverage. Not all the cars on eBay are weird, check out the 1969 Mach 1 we found on there earlier this year.
Source: eBays