If you went back in time to back to 1955 and bought a Ford F-100 panel truck off the showroom floor, this is probably what it would look like. This 1955 Ford F-100 panel truck has been completely restored and is in overall excellent condition. It's painted Meadow Green inside and out. In the back of the 1955 Ford F-100 panel truck, the bed floor is made from wood that's in excellent condition.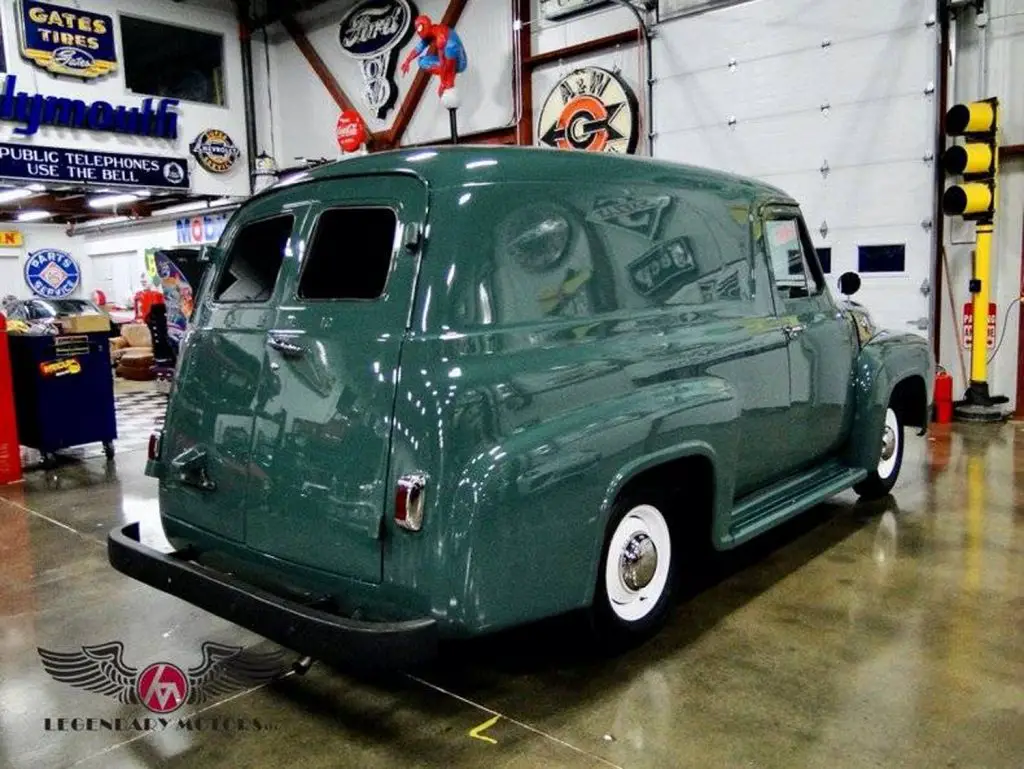 Power comes from a 223 cubic-inch six-cylinder motor and a three-speed manual transmission with a column shift. The electrical system is a 12-volt set up. Looking at the images, every inch of the truck appears to be as it was new. We note no scratches or body damage anywhere.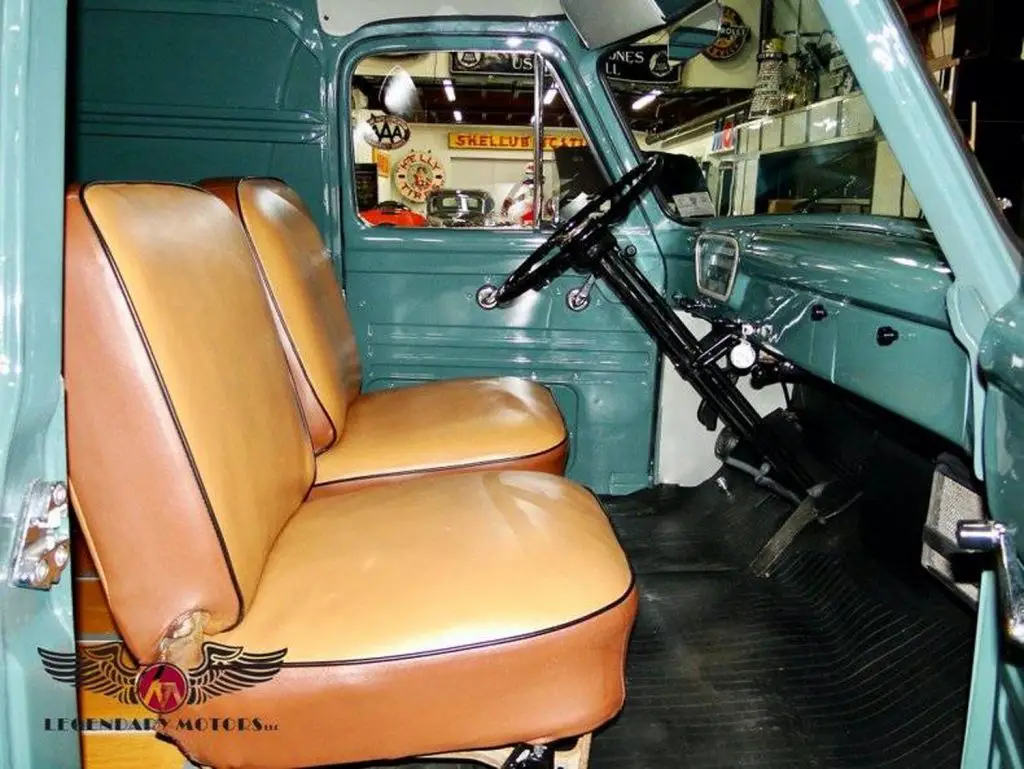 The wooden planks used for the floor appear as though they've never had anything placed on them, and the truck is as clean in the back and under the hood as it is everywhere else on the body. The interior of the truck is straightforward as a work vehicle would've been in its era. We see no radio and no AC. The floor is standard black rubber, and the seats are two-tone beige with black piping.
The truck is immaculate and attractive. When it comes to a classic truck, an F-100 panel truck may not be what most people have in mind, but it's extremely cool, and it's priced well at $28,900. The seller says that the truck has 13,778 miles on it. We assume those aren't original miles; it's unclear how many miles are on the engine under the hood of the truck. Check out this beautiful 1953 F-100 that went for around $23,000.
Subscribe to Ford Authority for more Ford classic news and around-the-clock Ford news coverage.
Source: Hemmings