For years, there was an unconfirmed notion that Ford underrated the horsepower and torque of the Mustang SVT Cobra from the factory. The footage in this video confirms this claim, and shows that the Cobra had an actual output of about 255 horsepower and 315 pound-feet of torque at the crank when accounting for a 15 percent drivetrain loss.
The model year in question is 1993, in which Ford rated the Cobra at 235 horsepower at 4,800 rpm and 280 pound-feet of torque at 3,750 rpm (both at the crank). But a bone stock 1993 example put down 222.35 horsepower and 280.83 pound-feet of torque at the rear wheels during a dyno test performed by Late Model Restoration (LMR) using a Dyno Jet dynamometer. The 'stang was also running 93 octane fuel, though the video's host suggests that this detail isn't very pertinent when it comes to the pony's 4.9-liter small block V8.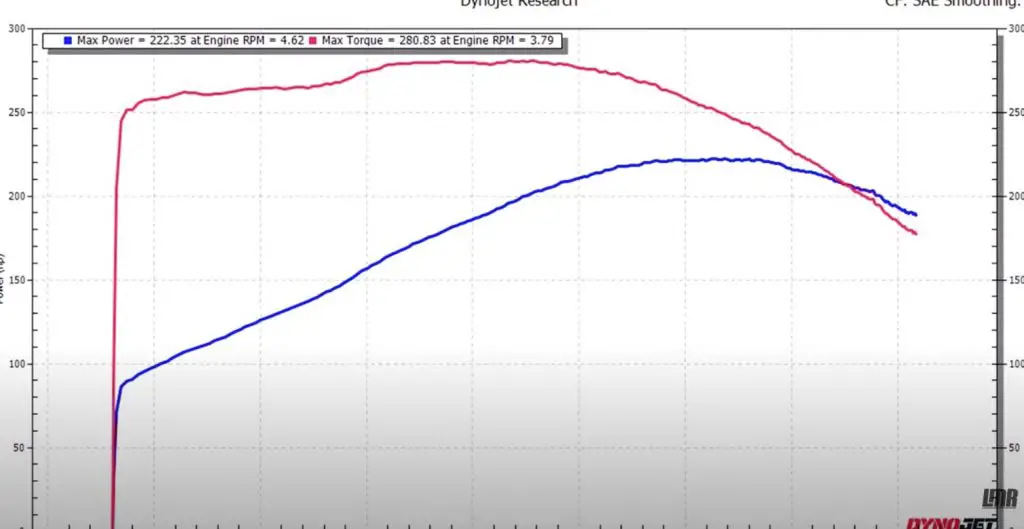 We have to imagine that the small Mustang Fox body is quite a hoot with that powerplant under the hood, especially when mated to the T5 manual transmission. The host also states that this particular Mustang is equipped with the optional 3.08 rear, which hasten things up a bit compared to the 2.73 rear diff that was standard on the Mustang SVT Cobra for the 1993 model year.
We must admit that those are impressive numbers for a 27-year old car. Most cars that age hardly have the beans to put down original power figures, let alone surpass them. Of course, it wouldn't be the first time we've heard of Ford underrating vehicles power and torque figures from the factory.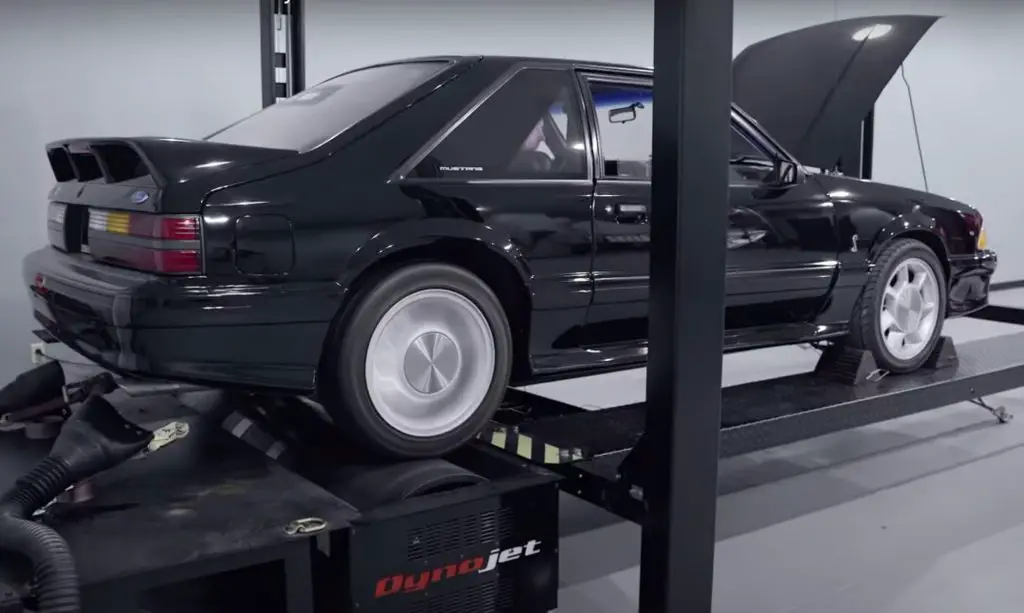 In fact, LMR has run a similar test on a 2018 Ford Mustang GT, which put down 415 horsepower and 397 pound-feet of torque at the wheels, which is quite a bit more than expected given it was rated at 460 horsepower and 420 pound-feet of torque at the crank. That particular model was equipped with an automatic transmission. Meanwhile, a shop called American Muscle dyno'd a 2018 model with a manual transmission, and the results showed 437 horsepower and 401 pound-feet of torque, also at the wheels.
Assuming that the dyno runs were set up correctly and the figures are legit, it certainly seems like buyers may be getting more than they realize when buying Ford's V8-powered pony car, whether it be a 1993 Mustang SVT Cobra or 2018 Mustang GT.
Be sure to subscribe to Ford Authority for more Ford Mustang news, and the latest Ford news coverage.