Whipple has a long history of making superchargers for all sorts of Ford products from the F-150 pickup with the 5.0-liter V-8 engine to the Mustang. One of the most anticipated engines that Ford has put into one of its vehicles in a long time is the new 7.3-liter Godzilla V-8 engine that will find its way under the hood of the new Super Duty pickup. That engine has best-in-class power and torque producing 430 horsepower and 475 pound-feet of torque from the factory.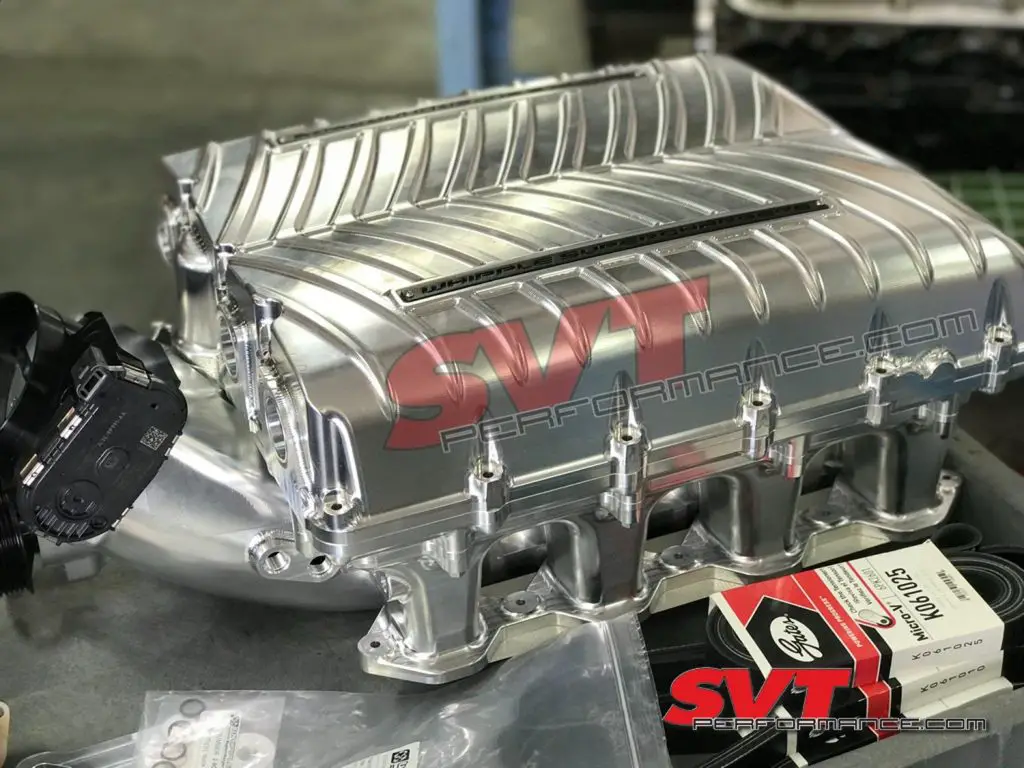 We have seen a video where the Godzilla V-8 was put on the dyno, and it produced 358 horsepower and 407 pound-feet of torque at the wheels bone stock. One caveat with that dyno run was the pickup hit its 90 mph speed limiter. The Whipple supercharger for the engine is seen in images here. It's important to note that the prototype seen here was built before the engine CAD files were available. The final production shape is somewhat different than what is seen here.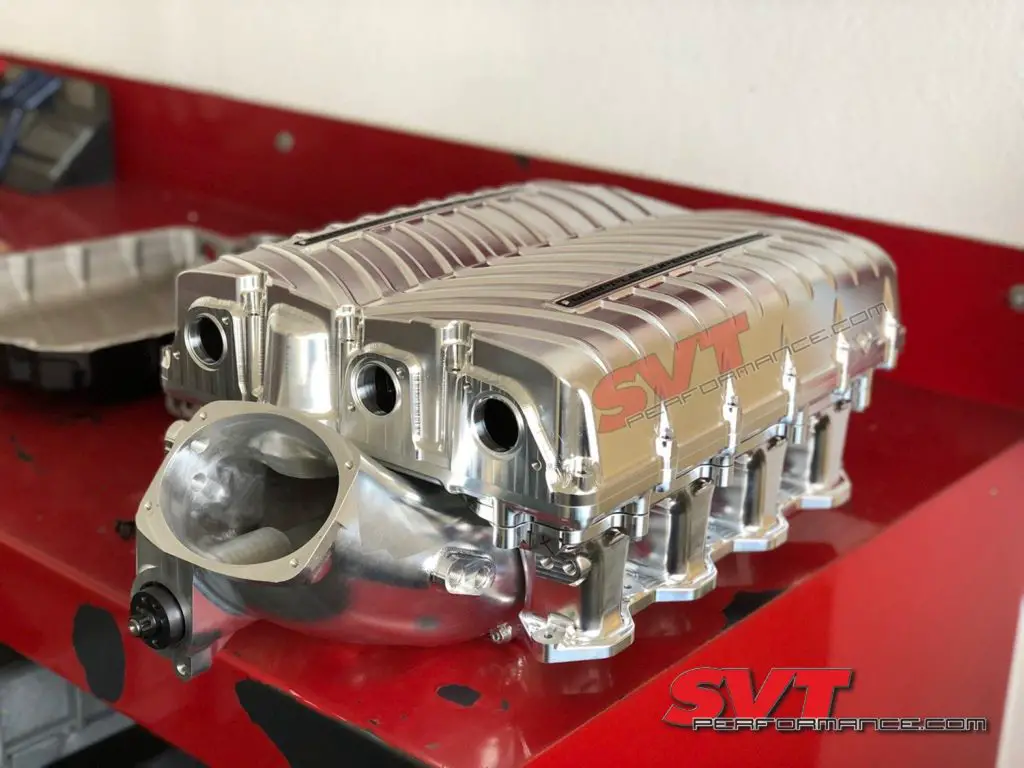 Whipple is going to make a cast aluminum unit, the blower here is billet. The design of the supercharger is said to be very similar to what Whipple sells for the 2018 5.0-liter Coyote V-8 engine used in the Mustang. The 7.3-liter supercharger promises much larger intercooler cores than the version for the smaller 5.0 engine. The supercharger kit is expected to use the factory throttle body and a six-rib belt set up.
Upgrades for the blower will include an improved throttle body and a 10-rib belt. What anyone interested in the Whipple 7.3-liter supercharger wants to know is how much power will the 7.3 make with the supercharger installed. Whipple hasn't offered any hard numbers for the supercharger, but it did tell SVTPerformance that the 7.3 with a blower makes well into the 700 horsepower range with torque to match.
Subscribe to Ford Authority for around-the-clock Ford news coverage.
Source: SVTPerformance