A company called Boho Camper Vans was on the TV series "Shark Tank" where they were seeking an investment in their company that builds custom camper vans. The van they had on the show was the Boho Camper Vans Houston that was built on the chassis of a 2008 Ford E-350. The company did well on the show landing an investment from Barbara Corcoran. The camper is very cool and while it looks like a standard E-350 on the outside, on the inside it's something completely different.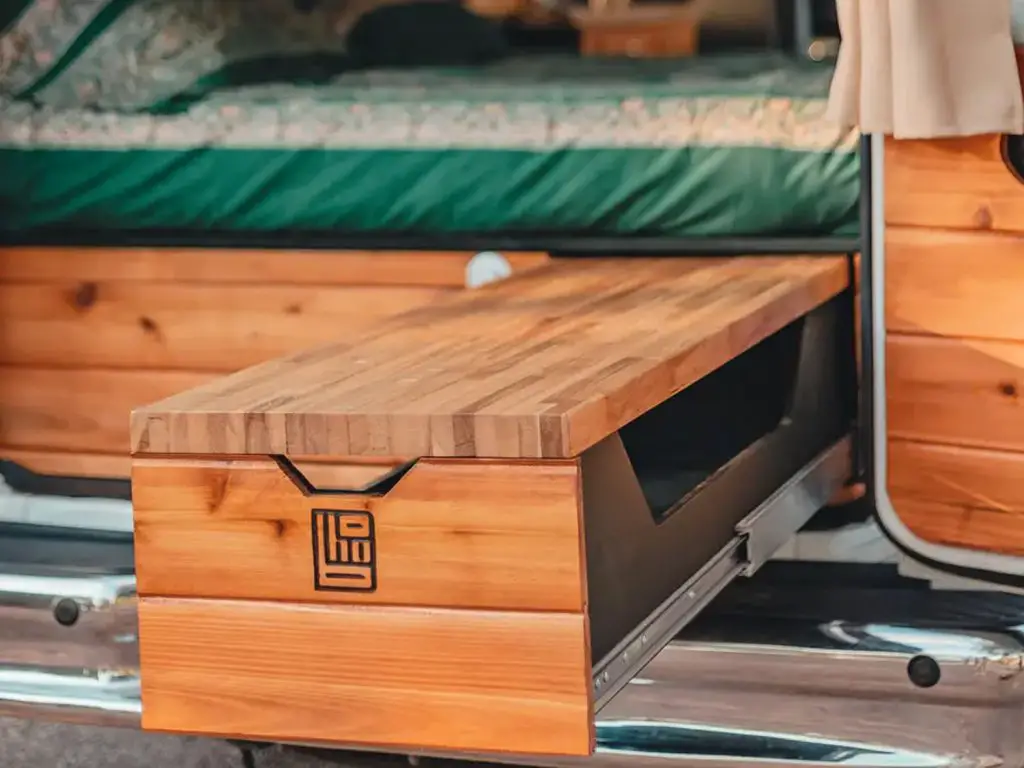 The Boho Camper Vans Houston started as a used van that the company paid $15,000 for. When complete the finished the camper had a sales price of $29,000. The camper is very cool with gray-tone flooring and traditional stained red cedar paneling. The bed inside is large at 72 inches x 68 inches offering plenty of sleeping space for two.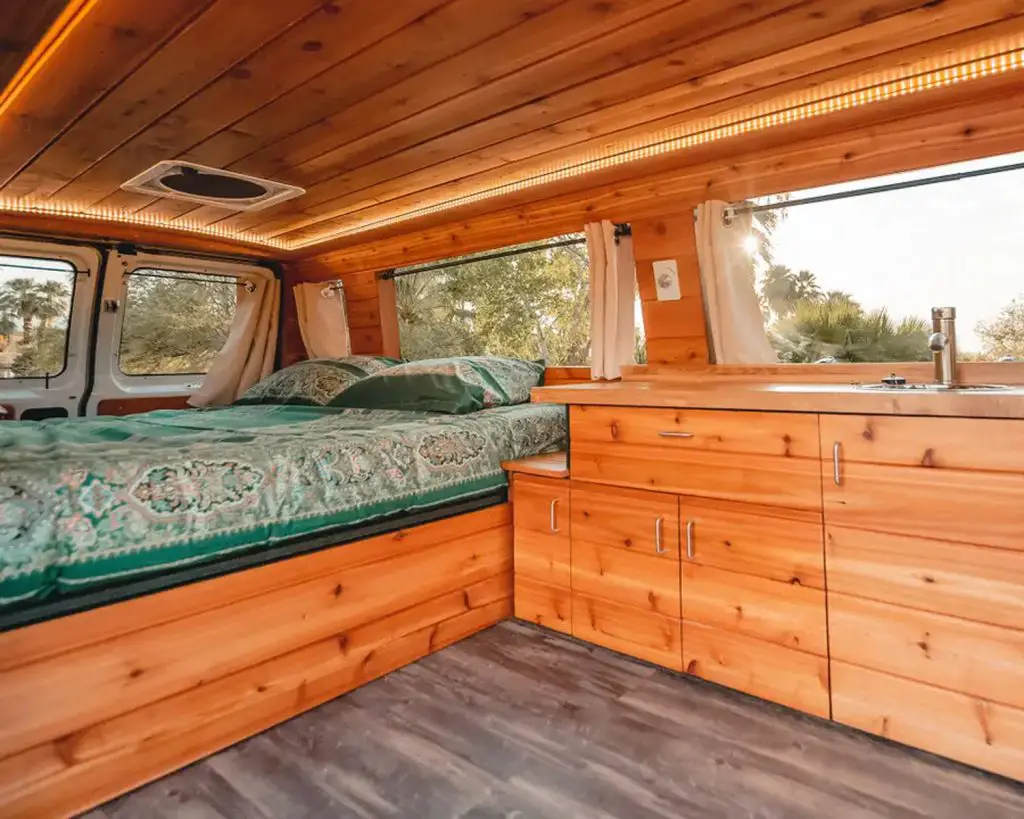 Rather than a thin and cheap mattress like you would find in a lot of campers, this camper van uses a six-inch memory foam mattress. Power for the camper comes from a pair of 210-amp-hour batteries and a pair 100-watt solar panels. The van also has a 1500-watt inverter on board. The electrical system powers a vent fan, sink, outdoor shower, and LED lighting inside the van.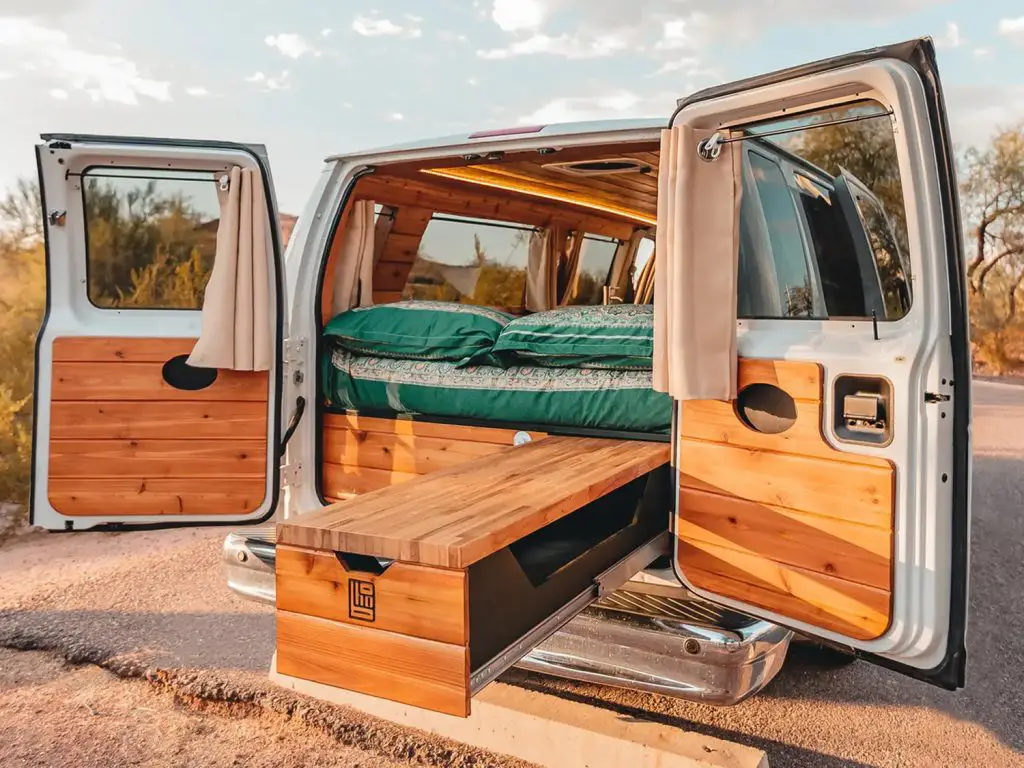 The LED lighting is connected to a dimmer switch allowing the campers to control the brightness. Other than the large bed, the van has a cabinet with plenty of storage and a small sink. The passenger seat is designed to swivel around allowing the passenger to face the rear for lounging. In the back of the van is a 48-inch slide-out tabletop with a butcher block. The van carries 25 gallons of water and has a 45-quart cooler. For sleeping in on sunny days, the van has blackout curtains that also provide privacy. Check out the cool Contravans Ford Transit camper van.
Subscribe to Ford Authority for around-the-clock Ford news coverage.
Source: Business Insider