It's not exactly a surprise that an all-new Ford Bronco is on the way. In fact, the reborn Bronco is perhaps the most hyped vehicle in recent history, and it's truly a gut punch that COVID-19 forced Ford to push back its original reveal date after it was originally scheduled for March. Regardless, we're pretty sure that the new Bronco will be well worth the wait after seeing it pretty much in the flesh via several recent leaks. And if you're as impatient as we are, we've also stumbled across a nifty video detailing the entire Ford Bronco design evolution, from the first-gen to the Bronco R Prototype, covering a total of 54 years.
The fascinating clip kicks off by showing us the rather rare first-gen Bronco roadster, which was one of several variations of the original model, produced from 1966-1977. It was joined by both a pickup version and the more common wagon.
An entirely new full-size Ford Bronco design debuted in 1978, based on the Ford F-150. But the second-generation Bronco only lasted two model years before it received a redesign alongside the 1980 model year F-150.
The third-generation Ford Bronco design lasted through the 1986 model year, and was offered in XL, XLT, and Eddie Bauer trim levels.
The fourth-generation Bronco debuted in 1987, and stuck around through 1991, when the last of this gen bowed with a Silver Anniversary Edition.
Ford Bronco design went from boxy to rounded and smooth in 1992, when the fifth-generation debuted. This final run for the Bronco included a starring role in the most famous police chase in history, of course.
Sadly, the Ford Bronco disappeared from the world following the 1996 model year. And we thought it was gone forever. But thankfully, Ford is resurrecting the beloved SUV for 2021.
This new, 2021 Ford Bronco design hearkens back to the original, with round headlights, a more compact design with Ford Ranger underpinnings, and much of what made America fall in love with it in the first place. And personally, we can't wait to see it and get behind the wheel.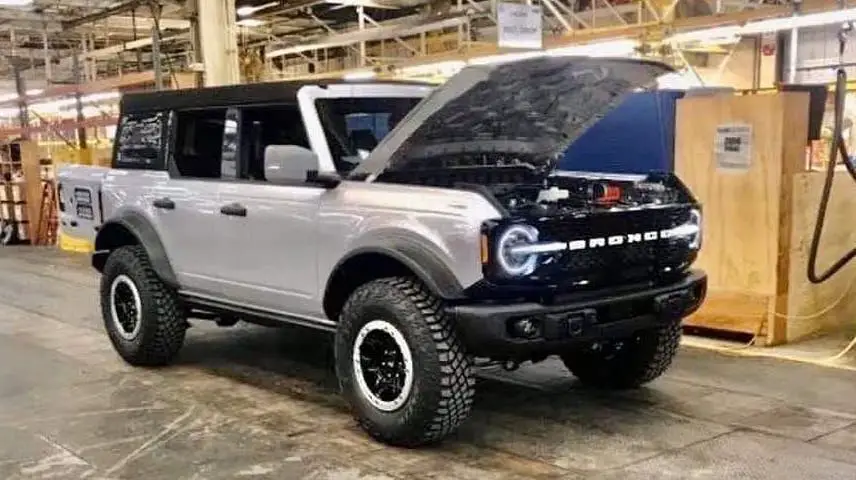 We'll have more to share about the upcoming Ford Bronco in the coming days, so be sure to subscribe to Ford Authority for more Ford Bronco news as well as 24/7 Ford news coverage.