We are big fans of camper vans around here, particularly ones that are based on the Ford Transit. We like campers based on the Transit Connect because the van is small enough to be easily driven around and can be used as a daily driver as well. A company called Contravans will take a normal Ford Transit Connect seven-passenger long wheelbase van and turn it into a camper van.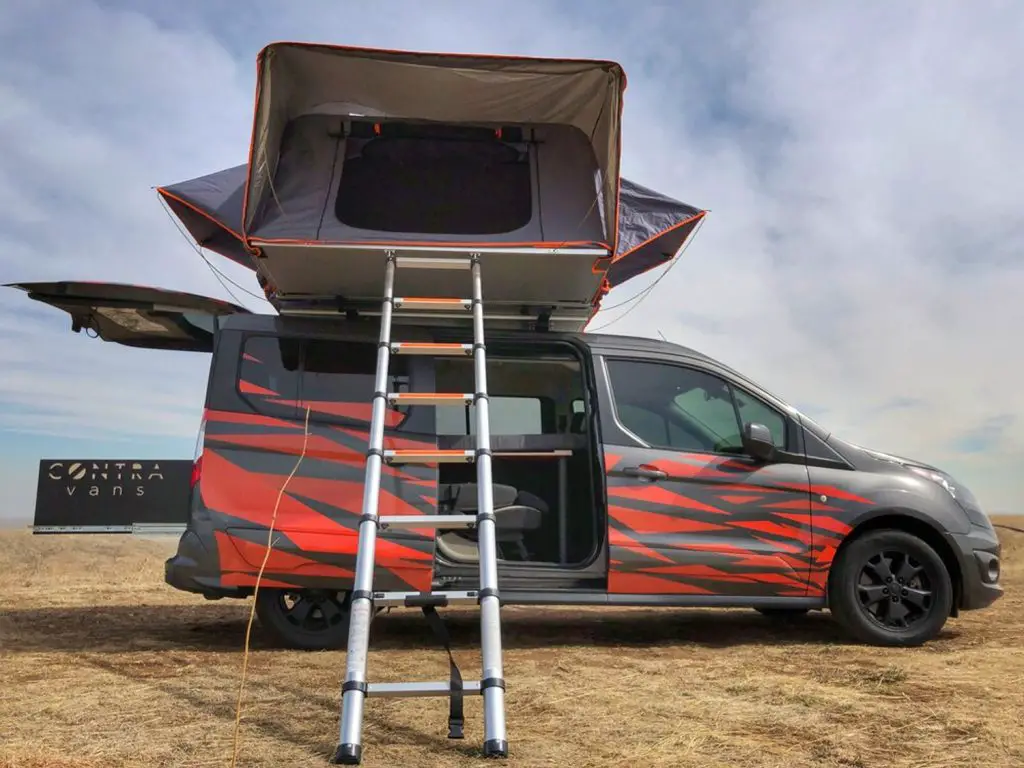 From what we can see in the floor plan, the Ford Transit Connect camper van does have to give up the third row of seating to accommodate the camper conversion. However, it does still have seating for five people. In the back of the Ford Transit Connect camper van conversion is a drawer-style refrigerator and a slide-out two-burner stove with storage underneath.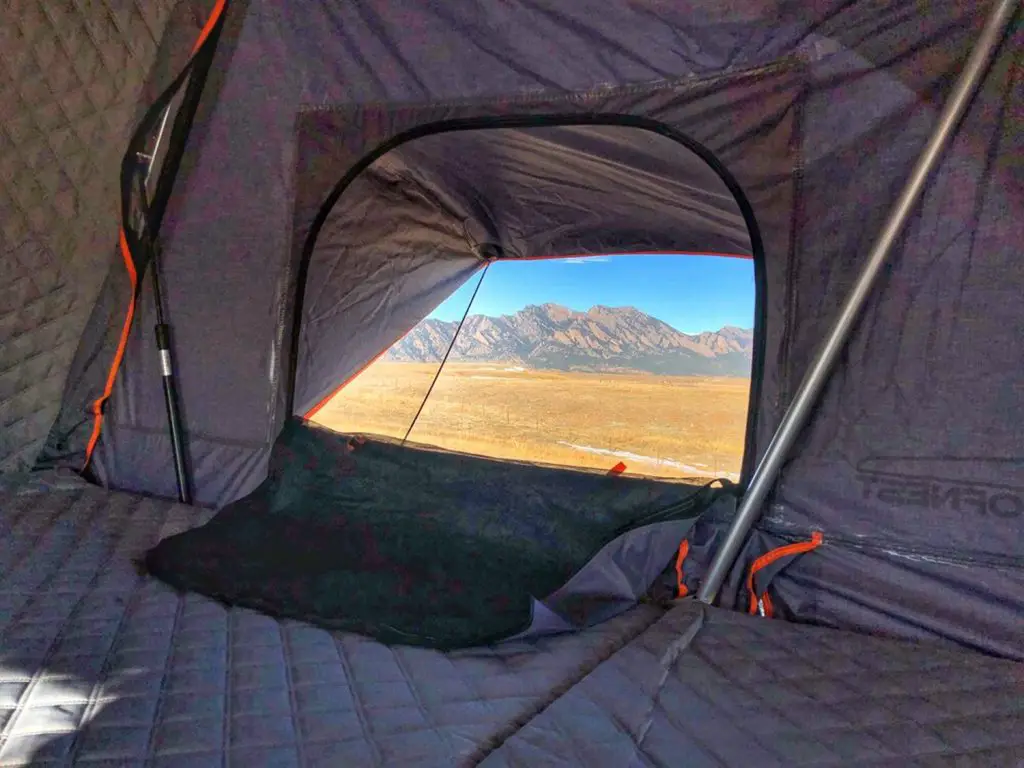 That slide-out storage section also has a place to store water. A compartment for the battery and electrical items is in the back as well. When it's time to sleep, the second-row seats are folded down, and an extended bed platform slides out across the top of the folded seats. The mattress placed on top allows two people to sleep inside the camper van.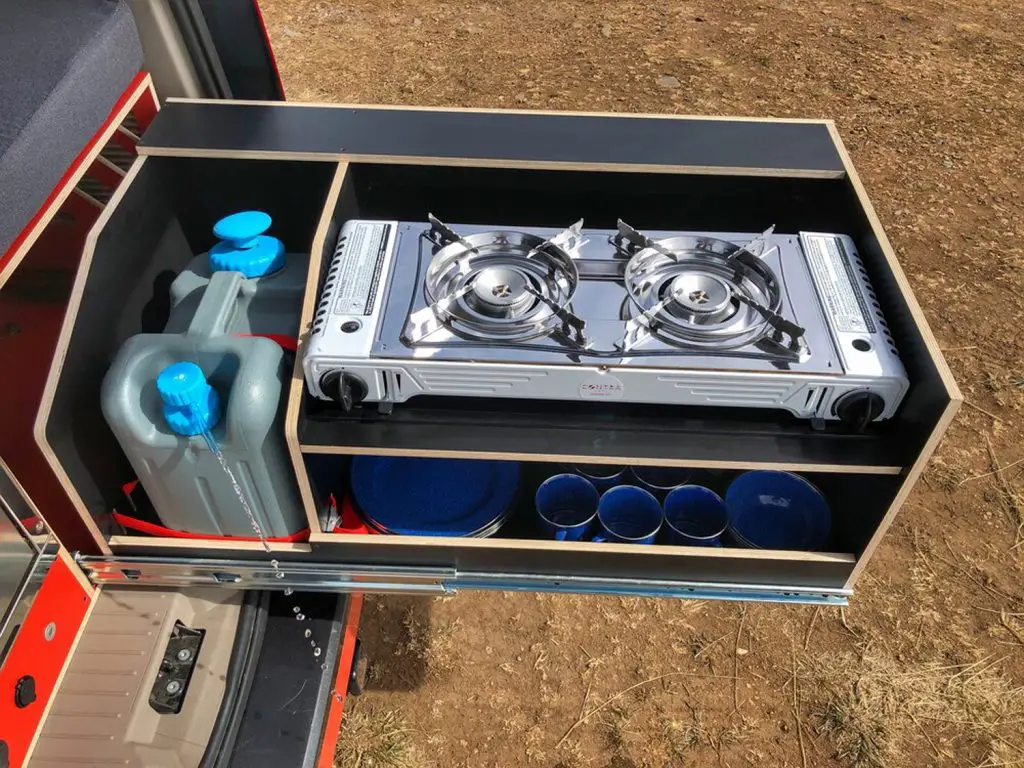 To accommodate the rest of the family, the Ford Transit Connect camper van conversion includes a rooftop tent that will sleep 2 to 3 additional people. The five-seater van upgrade list includes an Isotherm stainless refrigerator, dual burner camping stove, four-gallon HydroBlu pressurized water Jerry can, a 50 Ah lithium battery, and a 400-watt inverter. The van has various USB charging stations, and the standard rooftop tent is a Roofnest Condor that is equal to a queen-size bed when opened. Those needing more room can opt for the XL version of that tent that's equal to a king-size bed when open.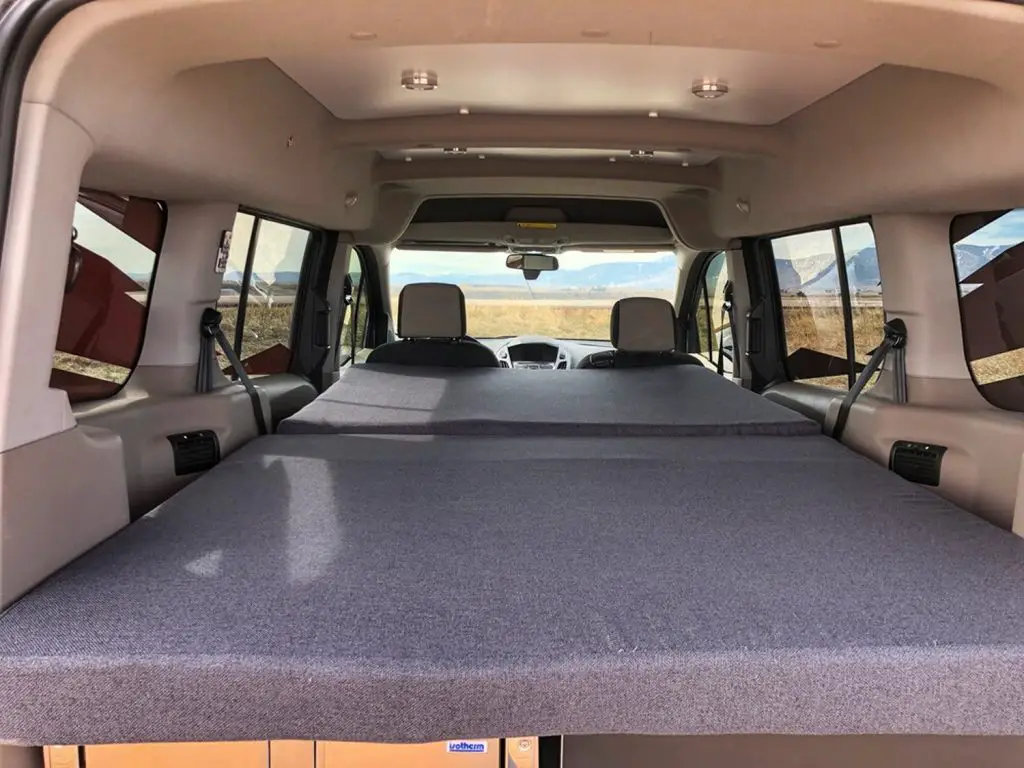 Options include an awning for the tent and an annex for the tent. The van can also be fitted with rear suspension upgrades, and interior LED lighting on a dimmer switch. A 50W flexible solar panel and charge controller with the Bluetooth system monitor is also available for off-grid operation. Buyers can choose optional air mattresses or custom memory foam mattresses for sleeping. The base price of a Ford Transit Connect camper van conversion is $14,698, including the smaller tent. This exact van is currently for sale for $34,988 complete. Check out this larger Ford Transit camper van for those who want more space.
Subscribe to Ford Authority for around-the-clock Ford news coverage.
Source: Contravns