One of the coolest pickups that Ford has launched in a long time is a 2020 F-250 Super Duty Tremor. That truck is available with the new 7.3-liter Godzilla V-8 engine that burns gasoline. The Ford F-250 Super Duty Tremor is also available with the 6.7-liter Power Stroke turbodiesel V-8. The diesel produces 475 horsepower and a massive 1050 pound-feet of torque.
The gang over at Motor Trend went to the track to see what the massive pickup could do. In testing at the dragstrip, the truck was able to do 0 to 60 mph in 7.2 seconds and ran the quarter mile in 15.5 seconds at 92.2 mph. If anyone's wondering, the diesel engine is faster than the Godzilla V-8.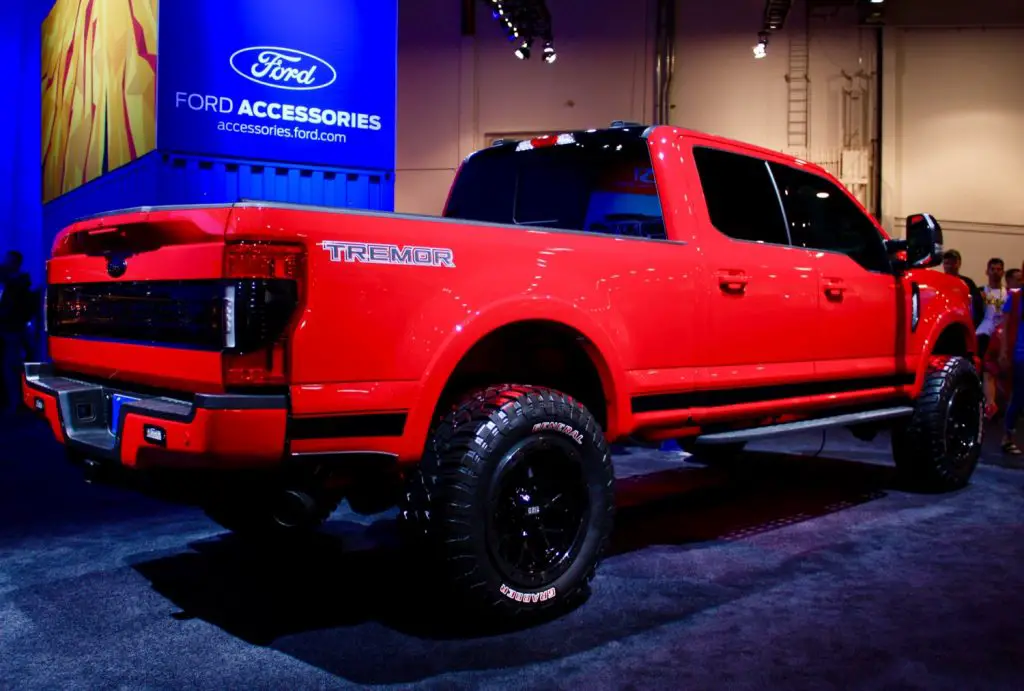 That performance certainly isn't record-setting but considering that the massive truck weighs 7900 pounds and has 35-inch off-road tires, the quarter-mile performance is impressive. The truck is massive, and all that heft translates to longer stopping distance with Motor Trend recording 163 feet to stop from 60 mph. The testers do say that they prefer the gas version for ride comfort as the extra weight of the diesel in the front makes the truck bounce.
A completely loaded 2020 Ford F-250 Super Duty Platinum Tremor turbodiesel four-wheel-drive is an expensive truck with the sticker price as tested of $85,070. We are rather intrigued at the promise that the testers intend to take the Tremor to a trail and test it against competition from RAM and GMC. Despite its off-road hardware, the truck is gigantic and certainly would be out of its depth on a very tight Jeep trail, but take it somewhere with rocks, mud, and open space, and it would be a blast. The truck can be fitted with an optional factory winch.
Subscribe to Ford Authority for more F-250 news and around-the-clock Ford news coverage.
Source: Motortrend