We've talked quite a bit in the last few weeks about Ford and what it's doing to help find the coronavirus by producing face shields, masks, and ventilators. Ford isn't alone in Detroit. Other major automakers are also building supplies and equipment to help fight the disease rallying what has been called an "arsenal of health." Many of the workers at Ford who are volunteering, though they are paid, are putting in lots of hours to build the medical supplies needed to fight the disease.
One woman called Pat Tucker has been working 12-hour shifts every day for weeks building medical supplies at a Ford facility in Plymouth, Michigan. Tucker is a UAW member and is currently producing face shields. She says she leaves home at 4:30 AM, gets to work around 5:30 AM, and works until 6:30 PM. The woman says that she takes special precautions for washing herself and her clothing before interacting with her family, including a grandchild who lives with her.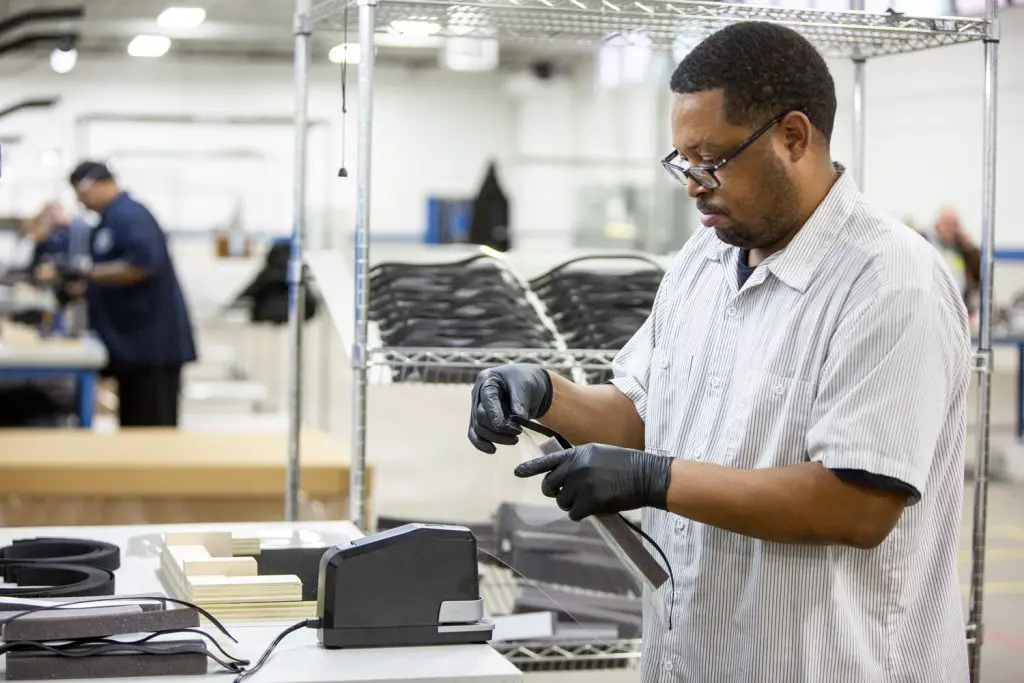 Initially, Ford intended to produce 100,000 face shields per week, but that number has grown to 750,000 per week. Their total of 260 paid volunteer Ford workers into shifts building the face shields. The "arsenal of health" comes almost 80 years after Ford and other automakers responded to President Roosevelt's call in December 1942 to create an "Arsenal of Democracy" during World War II. Ford calls its COVID-19 and coronavirus efforts "Project Apollo," while GM calls its "Project V" and Project M."
For its part, GM is currently working to produce facemasks at a facility it operates in Detroit using about two dozen paid, volunteer UAW workers. The goal is to produce up to 50,000 masks daily, which works out to about 1.5 million masks each month. GM is also working with Ventec Life Systems to build ventilators at a plant in Indiana. FCA is producing facemasks, and it's also helping provide food to children until school returns to session. FCA plans to provide more than 1 million meals to school-age kids in communities around manufacturing plants in Illinois, Indiana, Michigan, and Ohio.
Subscribe to Ford Authority for around-the-clock Ford news coverage.
Source: CNBC