Mustang fans know that Ford worked on a lot of iterations of the Mustang over the years, and many of them never came to market. Photos were unearthed from the Ford archives that show a mid-engine Ford Mustang that appears to be a very rough and incomplete concept car. Surprisingly, people at Ford seem to be unaware that in 1966 Ford was working on a two-seater, mid-engine Mustang that is clearly nothing like a normal 1966 Mustang.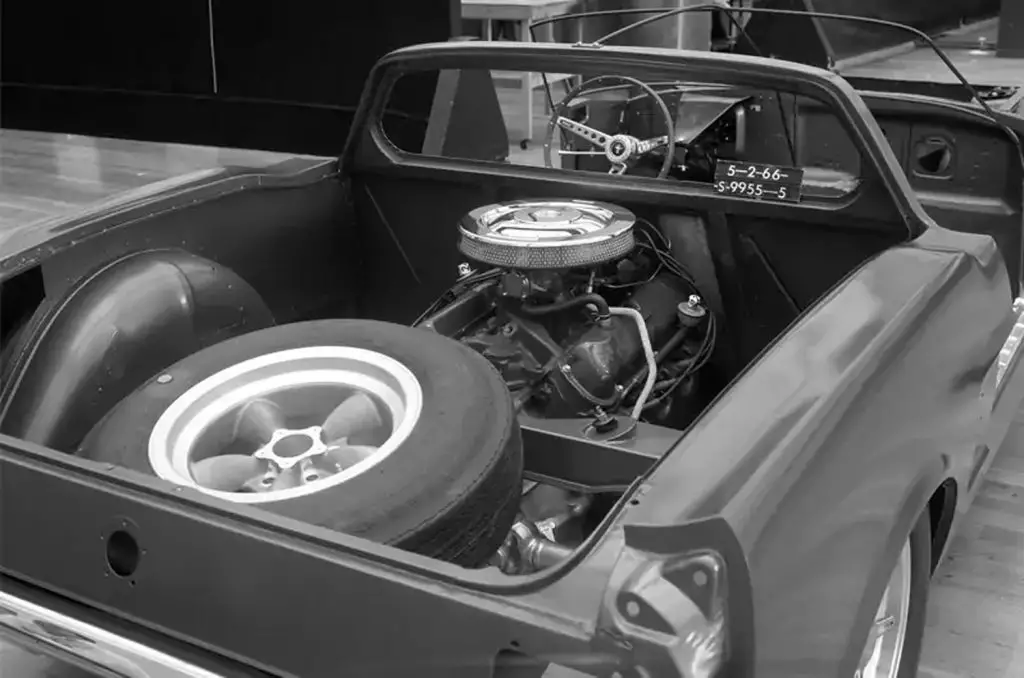 Speculation from retired Ford Archives head Dean Weber suggested that this particular car may have been reskinned as the Mach 2 concept. However, at the design stage of the car in the photos, it was clearly a Mustang. Weber reached out to Ford PR person John Clinard and Mustang author and columnist John Clor at Ford Performance to see if either of them knew Ford was working on a mid-engine Ford Mustang in '66, neither had heard the car before.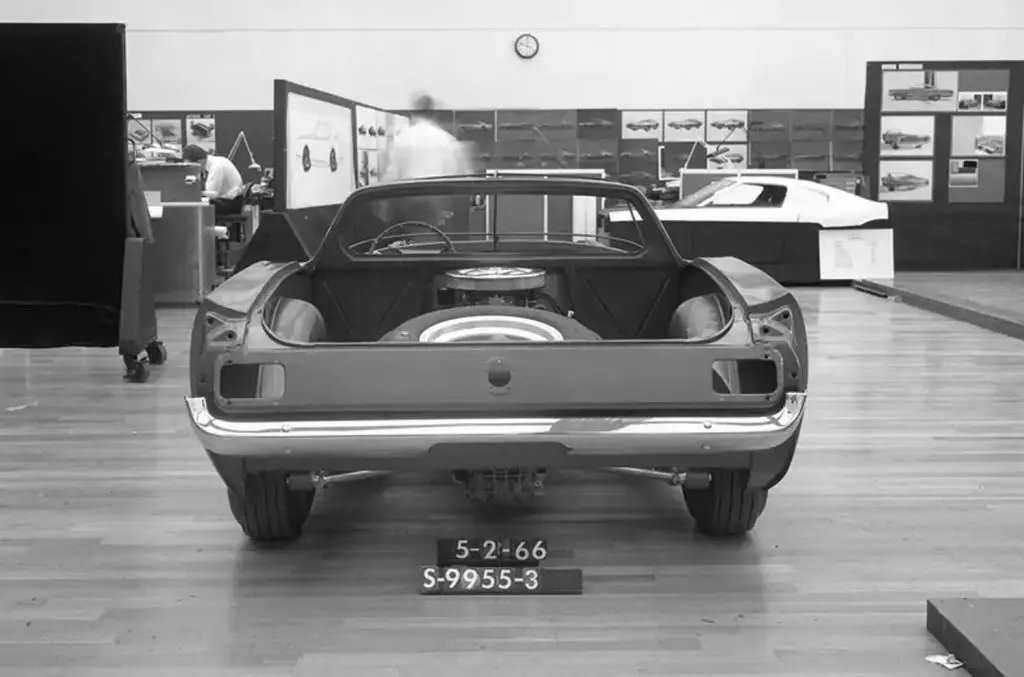 What's even more interesting is that the photographs were shared with long-retired Ford staff who were at the Design Studio at the time this car would've been in production, and none of them were aware of its existence. One former designer from Ford named Greg Hutting, who worked in the design facilities in the 60s, recognized the room it was in as the International Studio in Dearborn, but he had never seen the car before.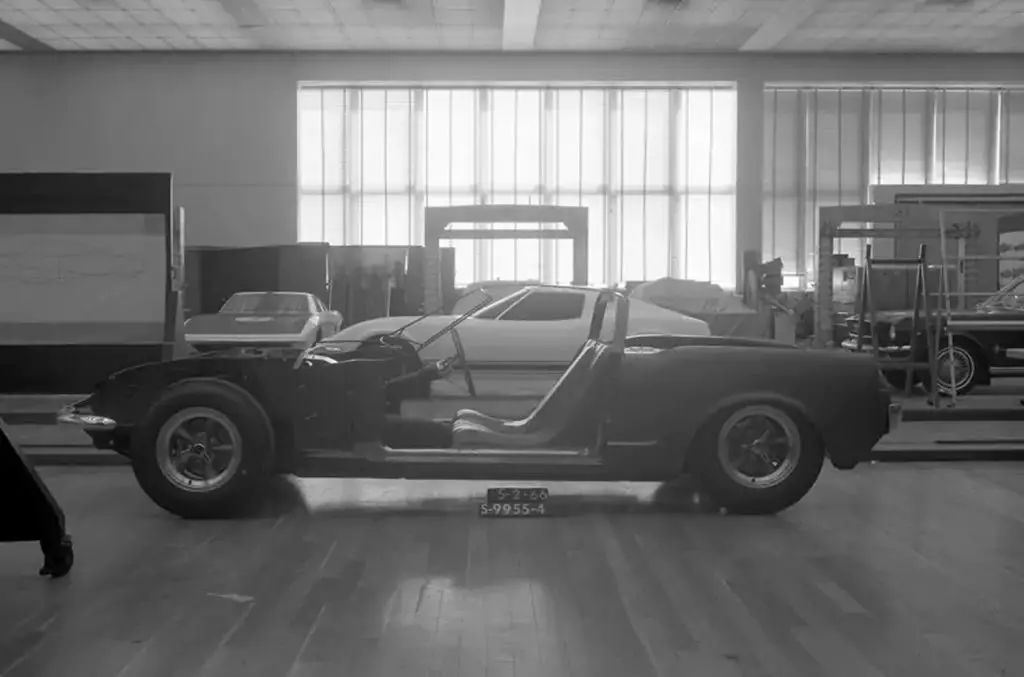 As close as we have to an explanation for what this car is came from Hal Sperlich who was working in the design studios in the era. He said, "the only thing I can think" is that this had to do with the drivable version of the Ford Research mid-ship car that was used to tease the Mustang. Other designer around in the era disagreed, saying that the car Sperlich talked about was a few years before the vehicle seen in the images from 1966. With no consensus on an answer, Ford Performance is now reaching out to the enthusiast community to see if anyone knows any details on the car.
Subscribe to Ford Authority for more Mustang news and around-the-clock Ford news coverage.
Source: Ford Performance