Ford Motor Company has announced that it is making some Ford executive and organizational changes to its global automotive operations. These changes come as part of its continuing "Creating Tomorrow Together" transformational plan to turn the ailing automaker around. Ford says that the reorganization that it is announcing today is a result of a 10-week deep dive led by Ford COO Jim Farley that is aimed at sharpening the focus of the automaker on production and launch execution.
The Ford executive reorganization also aims to leverage smart, connected vehicles, and big data to better serve customers, improve quality, and lower costs. Ford's reorganization also creates a dedicated commercial vehicle business in the United States and Canada. Farley continues to maintain that Ford is "moving with a renewed sense of urgency" with an eye towards improving the fitness of the business and product launches.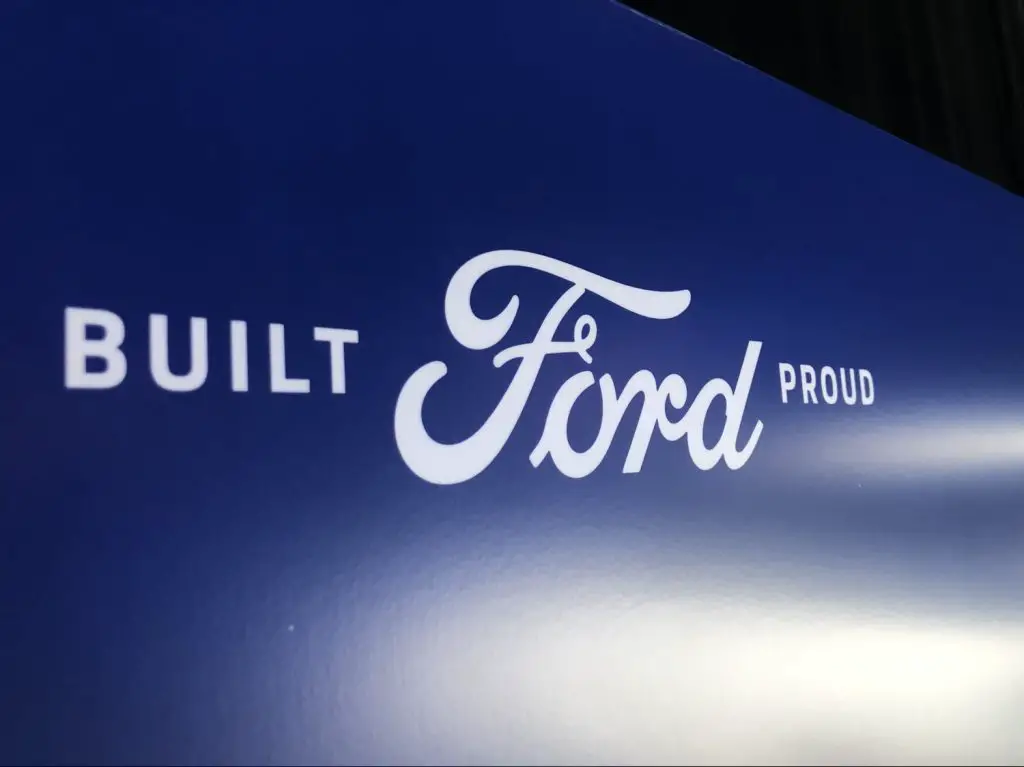 Kumar Galhotra is taking on an expanded role as president, America's, and International Markets Group and will continue to report directly to Farley. The North American, South American, and International Markets group business unit will now report to Galhotra. The executive is responsible for the P&L of the business units, including a newly established commercial vehicle business in the United States and Canada.
Lyle Watters is taking on an expanded role as president, South American & International Markets Group with reporting directly to Galhotra. Mark Ovenden is continuing his role as president of International Markets Group and will report to Watters.
Lisa Drake has been named the chief operating officer of North America and will report directly to Galhotra. Drake's role is a newly created one that aims to bring enhanced focused product launches, warranty cost reduction, and material cost improvements. Ford says that she will accelerate the transformation of North American business with cash conservation and profit actions. She also continues as Vice President Global Purchasing.
Ted Cannis has been appointed general manager of Commercial Vehicles for the United States and Canada and will report directly to Galhotra. This is another newly created position that aims to bring together resources needed to drive the Commercial Vehicle business forward. Ford has hired a former Israeli military intelligence Corps Retired Colonel called Gil Gur Arie who will be the chief of Global Data Insight and Analytics and will report directly to Farley. This position aims to lead the Ford team through the digital revolution and develop big-data and AI strategy in the coming years.
Bert Jordan has been appointed Vice President, Global Purchasing Operations, and will report to Hau Thai-Tang, chief product development and purchasing officer. Jordan is responsible for Global Purchasing Operations, program delivery, purchasing strategy, and supply chain diversity. Stuart Taylor has been appointed Executive Director, Enterprise Connectivity, and will be responsible for developing and implementing a suite of connectivity solutions aiming to support all areas of the Ford business. Alex Purdy has joined Ford as Director of Business Operations, Digital Experience, and Connectivity and will report to Taylor. In this new role, Purdy will be responsible for delivering connectivity product portfolio strategy. All of these changes are effective May 1st, 2020.
Subscribe to Ford Authority for around-the-clock Ford news coverage.