One of the things that's so nice about plug-in hybrid vehicles today is that most of them offer some all-electric driving range. For some plug-in hybrid vehicles, that means you can do most of your daily driving without using gasoline. The more pure electric driving a plug-in-hybrid offers, the better it is for owners. We know that Ford is working on the all-electric Ford F-150 and the Ford F-150 Hybrid, there will also be a Ford F-150 plug-in hybrid. A new rumor on the all-electric driving range for the plug-in hybrid has surfaced.
The rumor tips that the F-150 plug-in hybrid "will probably exceed 10 miles" of all-electric driving range. That is a very short driving distance, and according to the rumor, that driving range is unloaded. That would mean if you have stuff in the bed or are towing a trailer, the electric range would be even less.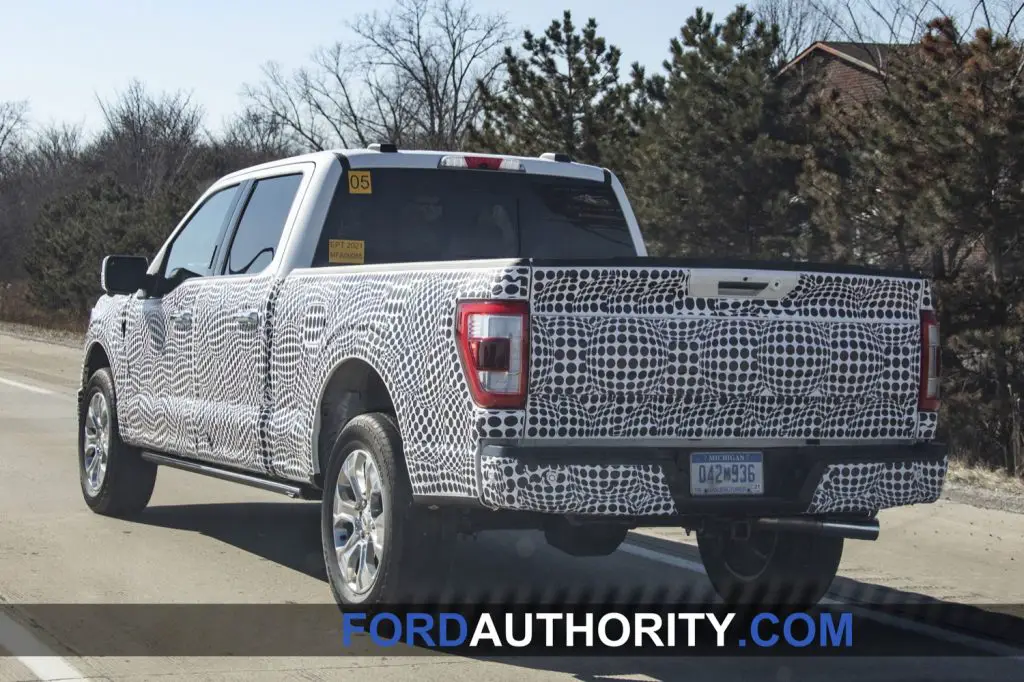 While the all-electric driving range may be very short, Ford will be the first to offer a plug-in hybrid for the half-ton truck market. It will reportedly put an electric motor between the turbo V-6 engine and the 10-speed automatic transmission. With a report saying that the electric driving range will probably exceed 10 miles, we're left to guess at the exact range but expect something in the 12 to 15-mile zone.
We'd wager that anyone wanting electric driving range with their F-150 who doesn't want to go with pure electric vehicle won't be happy with somewhere between 10 and 15 miles of driving range on the battery. There's certainly enough room in the F-150 to add a larger battery to get more driving range. We'd like to see the plug-in hybrid with at least 25 to 30 miles of electric driving range. If Ford can hit 30 miles, the vast majority of commuters would be able to perform their daily driving needs on electricity alone. Ten miles of range might not get an owner to the gas station and back.
Subscribe to Ford Authority for more Ford F-150 news and around-the-clock Ford news coverage.
Source: Electrek