Last week – on April 16th – to be exact, Tesla co-founder and CEO, Elon Musk, was asked for an update on the upcoming Tesla Cybertruck. His response piqued our interest, since it seems to suggest that the new Tesla pickup may look to compete with the Ford F-150 Raptor.
Here's how it all went down: Matt Kalin (@mattkalin) tweeted: "@elonmusk can we get a small bit of some kind of Cybertruck news? We're dying out here," Elon replied: "We're working on increasing dynamic air suspension travel for better off-roading. Needs to kick butt in Baja."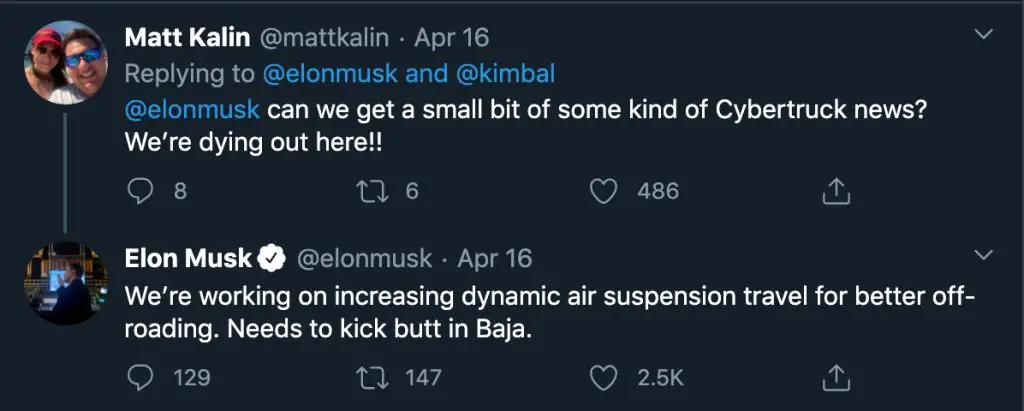 So, no, it wasn't an official announcement or press release. That said, there are plenty of instances where these social media dialogues become more than "just a Tweet." And in the case of Baja, that's F-150 Raptor territory.
On paper, the Cybertruck can potentially pose a serious threat to the Ford-F150 Raptor, as the electric 800 horsepower and 1000 pound-feet of torque would certainly outshine the high-output version of Ford's twin-turbo 3.5-liter EcoBoost V6, which produces 450 horsepower and 510 pound-feet of torque. Meanwhile, Ford will field a battery-electric version of the F-150 in the medium-term future.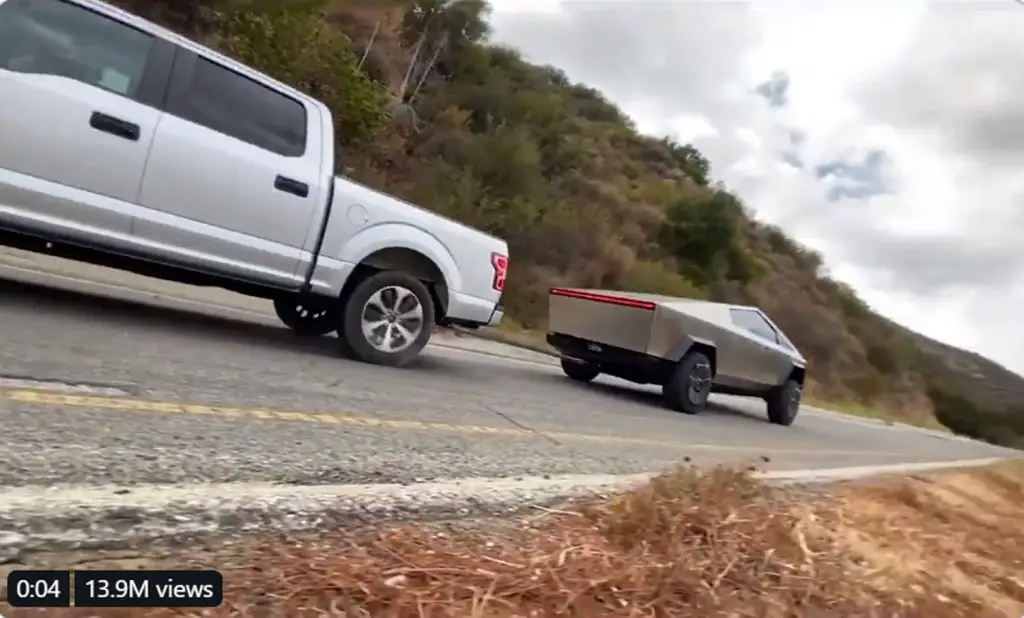 We're not so sure how to take the idea of the Tesla Cybertruck doing any serious off-roading, at least not with any immediate expectations. Meanwhile, the Ford F-150 Raptor is an appreciated truck with a very strong following. One would think that if Tesla is able to offer a competing model with superior capability, then the Raptor might lose some of its luster. At least in the eyes of the general consumer.
What are your thoughts on the latest words from the Tesla CEO? Should Ford brace for another F-150 Raptor competitor, and do you think off-roaders will take kindly to an all-electric truck, even if it does offer gobs of torque?
Give us your best guess in the comment section down below. And be sure to subscribe to Ford Authority for more Ford F-Series news, Ford F-150 news and around-the-clock Ford news coverage.