Ford Motor Company has filed to trademark "G.O.A.T. Modes" with the United States Patent and Trademark Office (USPTO), Ford Authority has discovered.
Filed on March 25th, 2020 and assigned serial number 88847575, the application lists the following goods and services category:
"Drive systems comprised of automatic controls for vehicle chassis and powertrain controllers, integrated as an integral part of a passenger vehicle"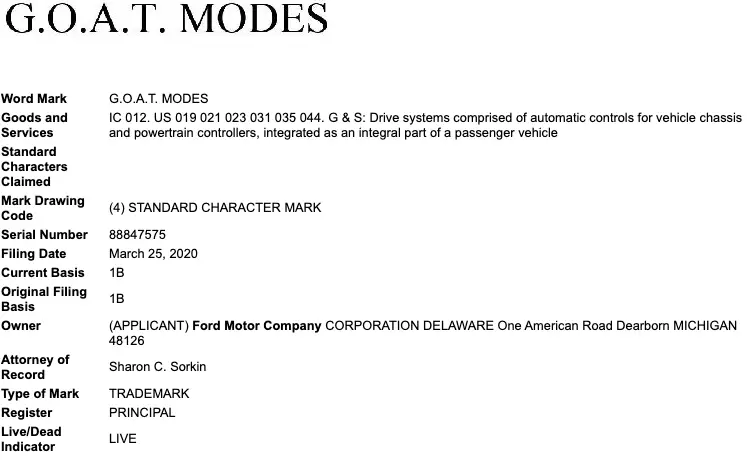 The Ford Authority Take
It's unclear what plans Ford has for this G.O.A.T. Modes trademark. However, the goods and services category listed in the filing lends some clues about what it could be all about. As such, we can see it going in one of two directions.
First things first: G.O.A.T. is an acronym for "Greatest Of All Time." While that might make a great name for a special edition model/trim level, the aforementioned description for "drive systems" and "automatic controls for vehicle chassis and powertrain controllers" disqualifies the name from being used to name a vehicle.
From there, we could see "G.O.A.T. Modes" being used as a brand of driving modes for either a specific Ford vehicle, or for several vehicle. For instance, we could see the Ford Ranger, Ford F-150 Raptor, or even the upcoming Ford Bronco having a "G.O.A.T." button that enables a specific driving mode that's just right (great) for the driving environment.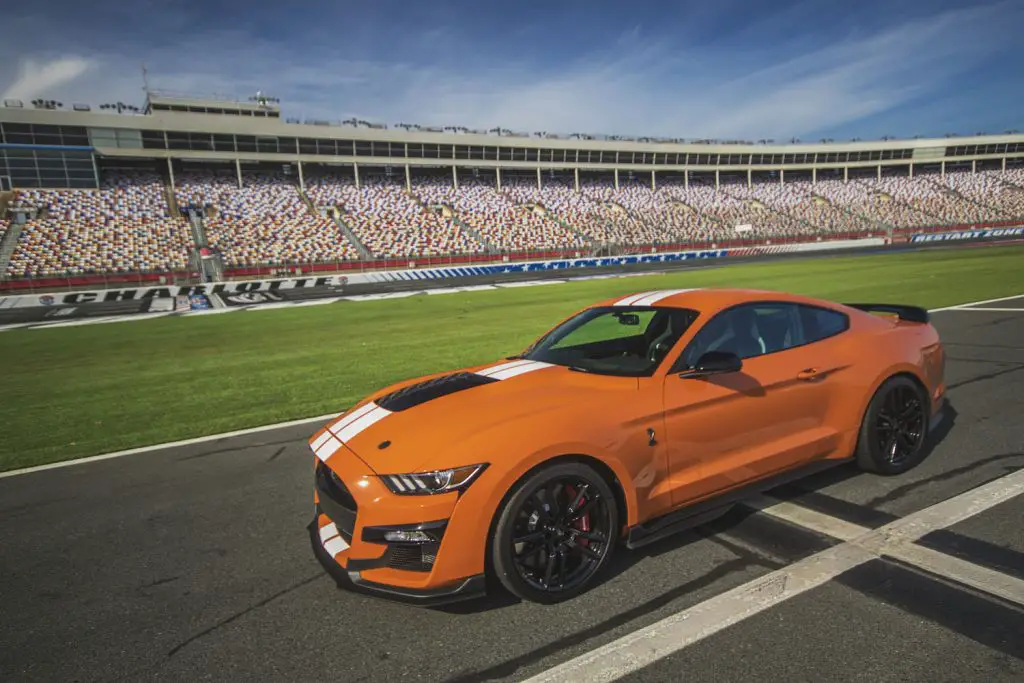 The same idea could apply to Ford's various on-road high-performance vehicles, such as the Mustang Shelby GT500, Ford GT, or the upcoming Mustang Mach-E.
We'll keep an eye on this one, and report back as soon as we know more. Until then, we invite you to subscribe to Ford Authority for the latest Ford Bronco news, Ford Ranger news, Ford trademark news, and for ongoing Ford news coverage.