A new trademark application has turned up that was filed for several years ago by Ford that appears to be a name for an EV charging network. The name for the charging network will be something that people either love or hate; it's called "Fastor Charge". Perhaps this is a name that Ford intends to use with the Mustang Mach-E performance electric vehicle when it launches.
The trademark covers the terms "Fastor Charge" and shows that it would be pronounced "faster charge" and includes the logo with the colors blue, green, and white. The trademark covers the illustration, letters, and typeset. The logo is an interesting one.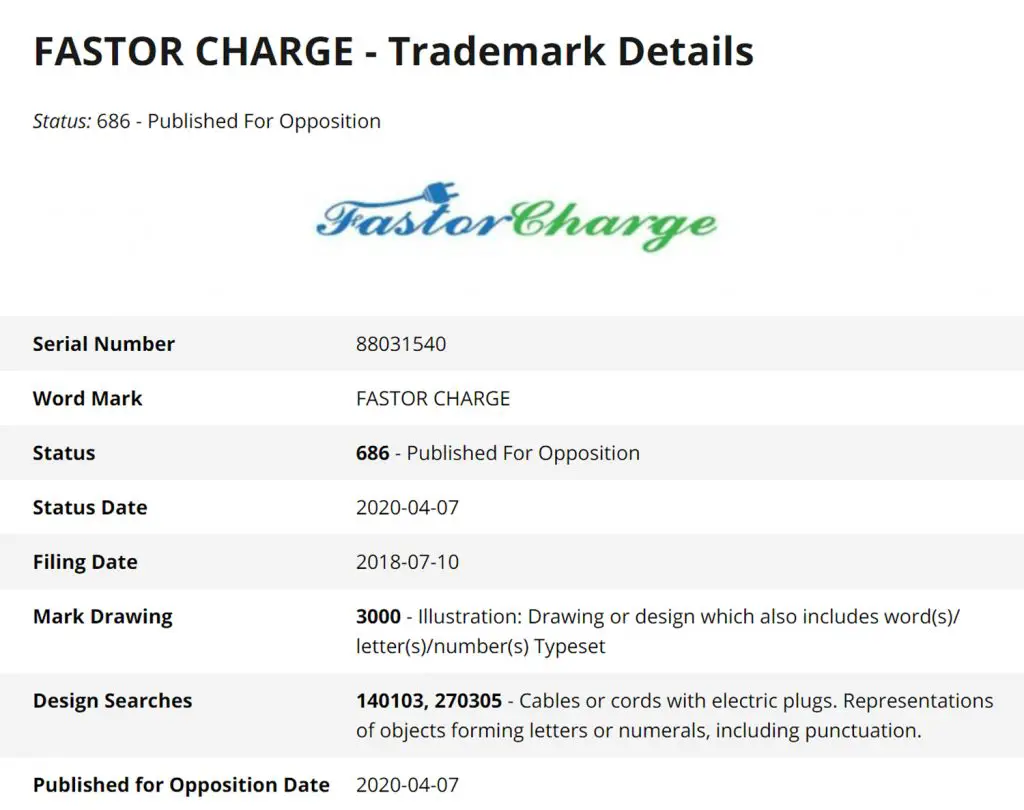 It has the word "Fastor" in blue script with a white electrical cord extending from the letter F inward. The word "Charge" is in green. The trademark was filed for charging services for electric vehicles and service locations. One interesting tidbit about this trademark application is that it was first applied for in July 2018.
In May 2019, Ford failed to respond to a request from the trademark office, and an abandonment notification was issued. In July, the trademark petition was reopened and now has been granted. The fact that Ford was granted this trademark doesn't mean it will ever use it or offer a service under the name, but perhaps it will. We do think it would make for an interesting name for a high-performance charging network. Not long ago, Ford filed for another trademark for "G.O.A.T. Modes."
Subscribe to Ford Authority for more Mach-E news and around-the-clock Ford news coverage.
Source: Justia Trademarks