In February, we reported that the future of the Ford Focus RS hinged on an engineering solution that would allow the vehicle to continue meeting Europe's new CO2 regulations. It appears that engineering solution in question will no longer take place, and that the rumored, next-generation Focus RS will no longer take place.
French publication Caradisiac notes that there will be no new Focus RS. Fans of the high-performance hatchback will be sad to hear the news, since the last three generations of the Focus offered the RS version.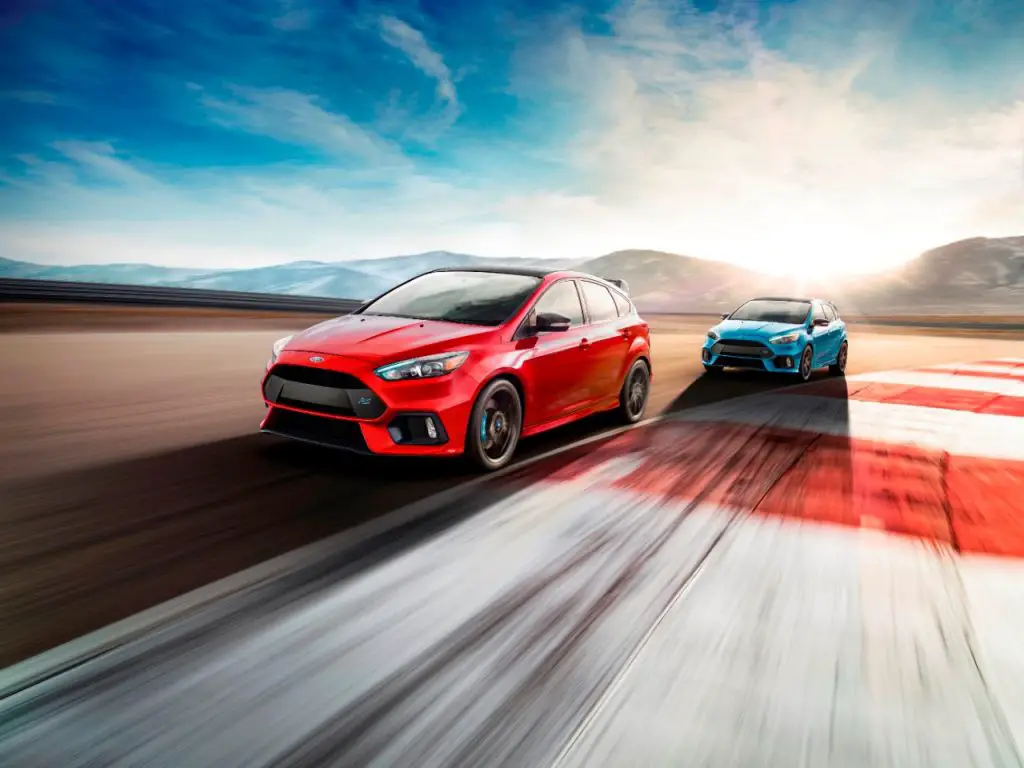 Rumors have been running rampant that the next-generation Focus RS would have 400 horsepower and be a hybrid. Sadly, that isn't going to happen according to the report. Making a new Focus RS became an expensive and cost-prohibitive proposition for The Blue Oval as European CO2 regulations become ever more stringent. Meanwhile, Ford has been focused on cutting costs across its operations globally, including laying off employees, shutting down factories, and streamlining various processes.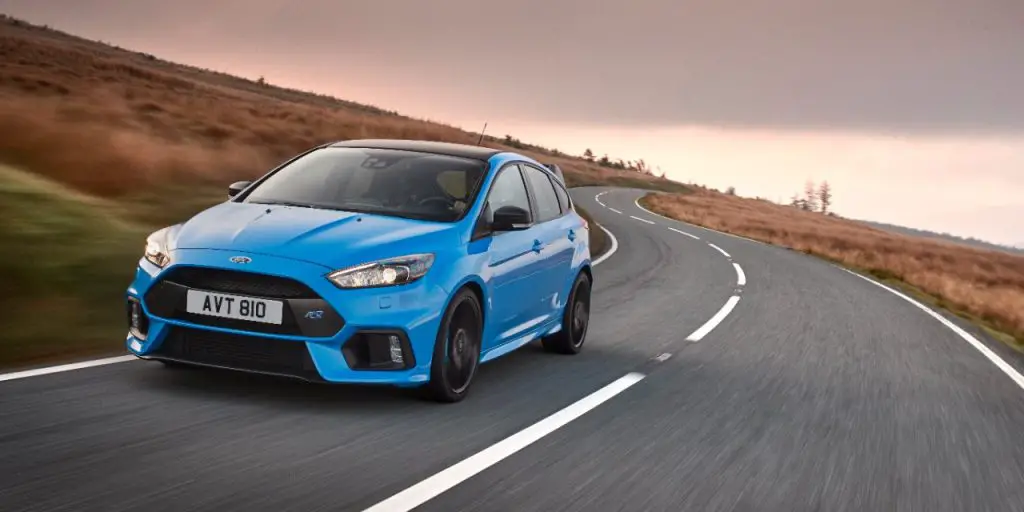 If it's any consolation, Ford still plans to continue offering the Focus ST in Europe, but not in North American – where the Dearborn-based automaker has discontinued the entire Focus lineup. The current generation Focus ST makes 280 horsepower sent to the front wheels. By comparison, the last-generation Focus RS – both in Europe and in the U.S. – was powered by a tuned version of Ford's 2.3-liter EcoBoost engine making 350 horsepower and 350 pound-feet of torque. The boosted four-banger was mated to a six-speed manual transmission sending power to a Ford Performance All-Wheel Drive system with Dynamic Torque Vectoring.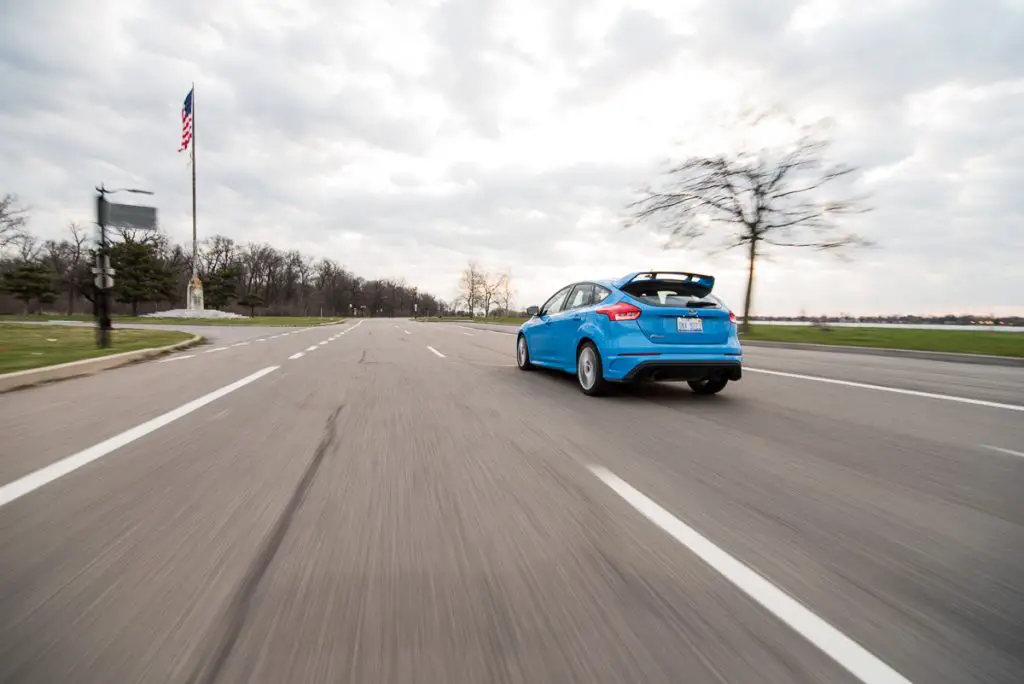 The unique driveline was capable of routing up to 70 percent of the engine power to the rear wheels, and of that, 100 percent to either side – depending on the driving situation. Two-mode dampers combined with expertly-tuned electric power-assisted steering and a rigid front knuckle suspension design give Focus RS outstanding cornering stability, turn-in, handling and chassis responsiveness, with virtually no understeer. Lateral acceleration was rated at up to 1.0 g. The car's unique drift mode feature enables controlled oversteer in track conditions.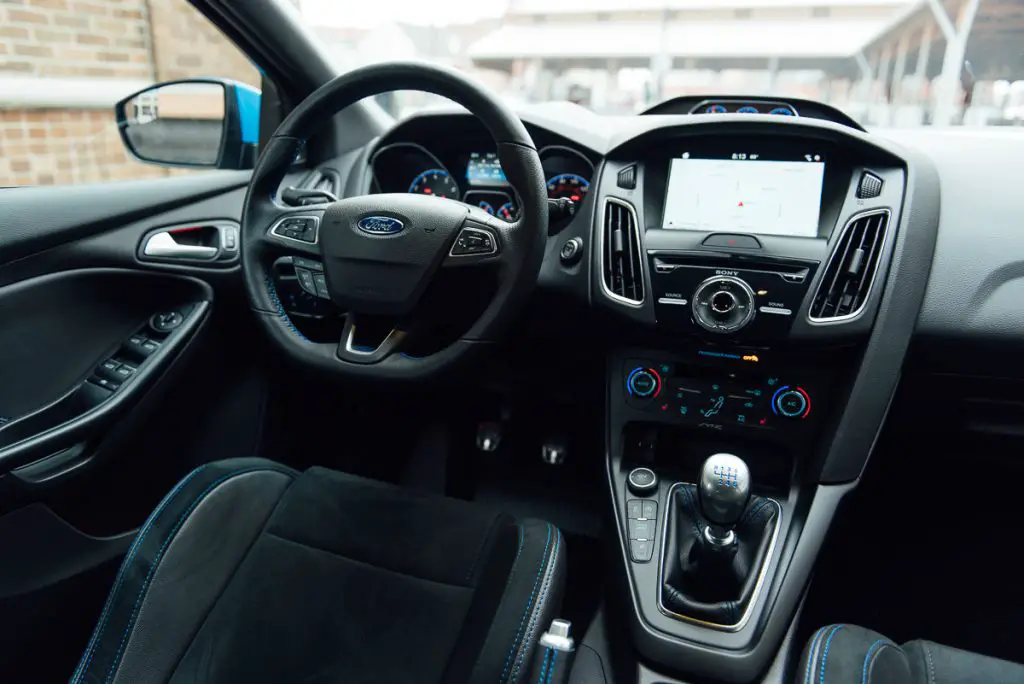 The Focus RS was differentiated by an aggressive front-end appearance with a bold upper trapezoidal grille above a deep splitter incorporating the largest possible openings for engine cooling. The car's wide, muscular stance is emphasized by brake cooling ducts and vertically mounted fog lamps.
Subscribe to Ford Authority for more Ford Focus news as well as around-the-clock Ford news coverage.