A company from Everett Washington called Toolless Plastic Solutions Inc. is giving Ford critical assistance in its effort to build 50,000 ventilators in the next 100 days. The company is reportedly working overtime to help Ford by making ventilator parts to help treat patients during the coronavirus outbreak. The company regularly has 17 employees at the factory working on producing plastic housings for various medical devices.
However, the company has set aside all other customer projects and is working with Ford to help it build the ventilator cases required for the critically needed medical devices. All ventilator housings Toolless can produce by Friday will be shipped to Ford for the automaker's efforts to build tens of thousands of ventilators in the coming days.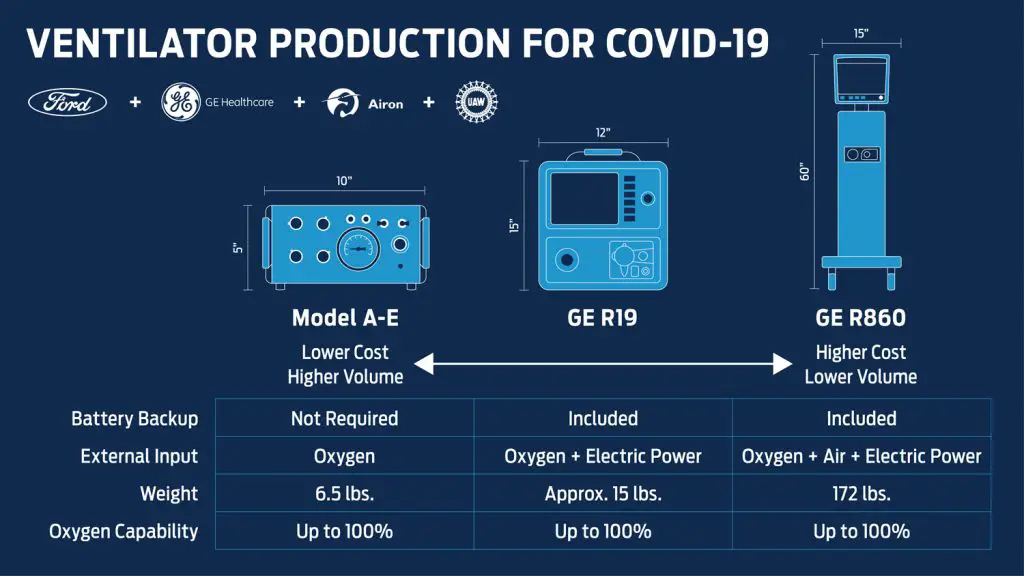 Ventilators are desperately needed all around the country, as many people afflicted with COVID-19 have respiratory distress and can die without breathing assistance provided by the ventilators. Ford intends to make multiple ventilators, but the one it will make the most of is a design from GE Healthcare called the GE/Airon Model A-E ventilator. Ford previously stated that it was targeting the week of April 20th for production to begin at the Ford Rawsonville Components Plant.
Ford also has plans to build two other more complicated ventilator models. It's not clear at this time if Toolless is working to provide plastic enclosures for the basic Model A-E ventilator or the more expensive and complicated GE R19 or GE R860 ventilators. Toolless Plastic Solutions Inc. says that it is proud to be part of the state's efforts to save lives during the coronavirus outbreak even though it had to set aside other customer projects to help Ford.
Subscribe to Ford Authority for around-the-clock Ford news coverage.
Source: Q13 Fox