Last week we talked about a mysterious mid-engine Mustang design concept that had turned up in the Ford archives. Ford Performance was asking people for help identifying the vehicle after none of the designers it reached out to who were working at Ford during the mid-60s era when the car was built knew what it was. Ford has now identified the vehicle, and as was speculated, it appears to be a prototype of the 1967 Ford Mach 2 mid-engine concept car.
Ford Archives and Brand Manager Ted Ryan confirmed to Autoblog that the vehicle was indeed a Mach-2 concept car. According to Ryan, a reference archivist called Jamie Myler was assigned to the case and suspected it was the Mach 2 from the get-go. Myler reached out to Jim Farrell, a man writing a book on the Lincoln Continental who had access to the Ford collection of S-negative photos.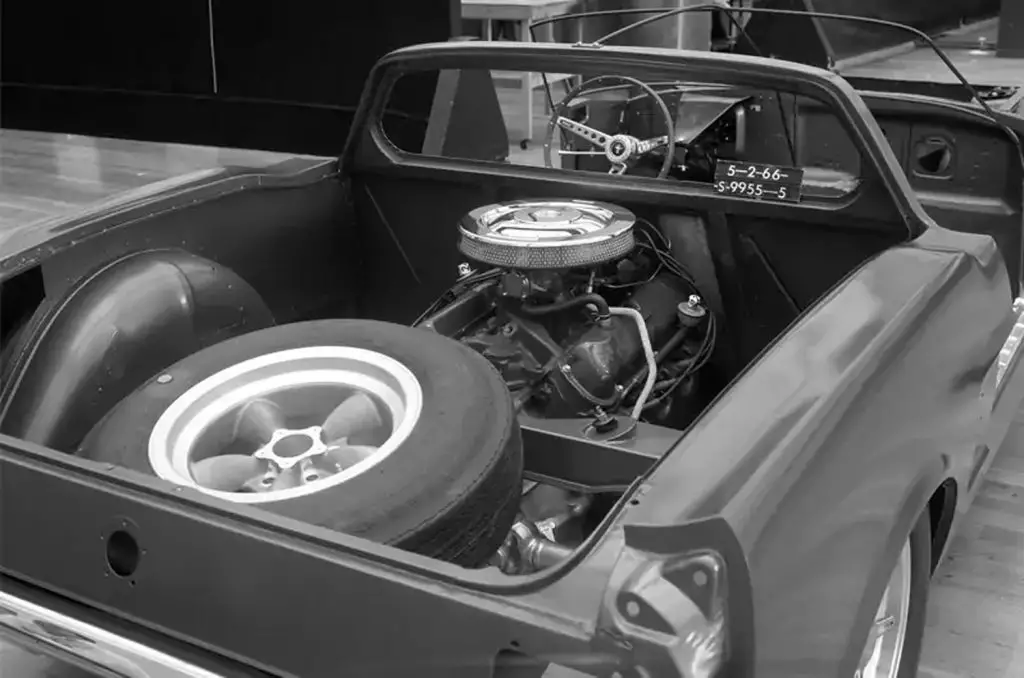 The photographs in the collection document projects and various work at Ford from the 1950s through the 1990s. The photos survive, but the original index with them was destroyed in a flood. What was determined was that the dates for the Mach 2 and the mysterious prototype closely aligned. Farrell was also able to reach out to former Ford designers who might've been familiar with the mysterious mid-engine Mustang, including Bud Magaldi.
Magaldi, as it turns out, was very familiar with the car because he worked on the project. He says that the vehicle is definitely the Mach 2 prototype even though it wore Mustang badges at the time. According to the former designer, he was in a second year the training program at the time and working overtime on the project doing detail work. As for the reason why there are no Mustang remnants on the Mach 2 body, the full-body was eventually redone in fiberglass, according to Magaldi.
Subscribe to Ford Authority for more Mustang news and around-the-clock Ford news coverage.
Source: Autoblog