The Ford Motor Company Fund and its partner 1863 Ventures have announced the winners for the inaugural HI-HERImpact Miami Pitch Competition. Winners were chosen via a live "Shark Tank"-style virtual event that highlighted some of South Florida's promising female social entrepreneurs. The competition awarded three winners a share of $50,000 in cash prizes and in-kind support to grow and scale their businesses.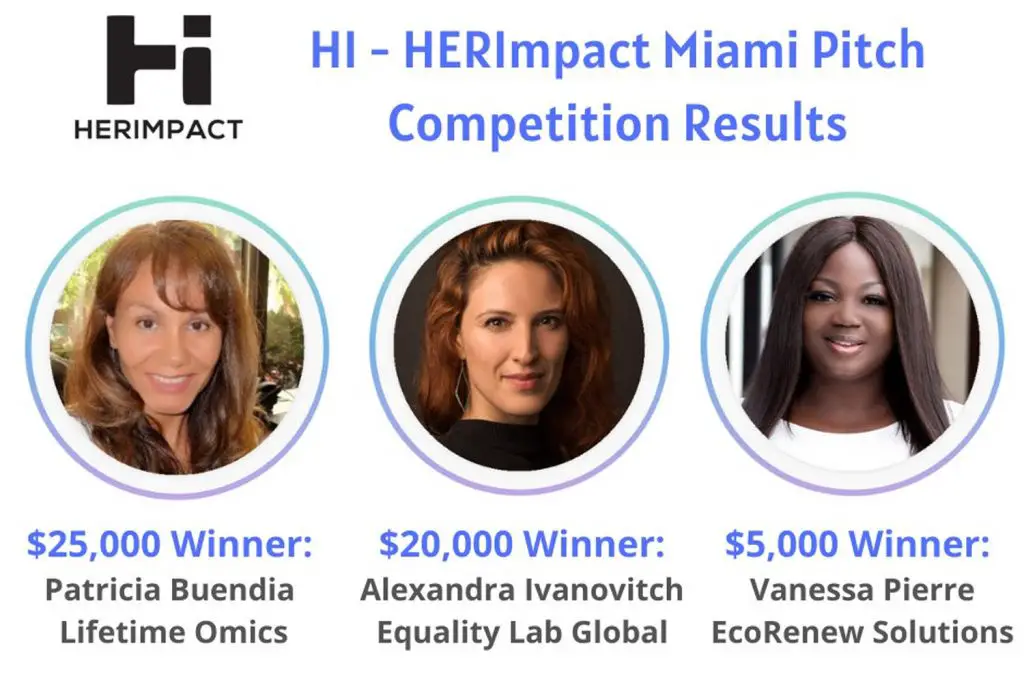 The contest winners taking home shares of $50,000 in prizes included:
First Place: (Patricia Buendia, Lifetime Omics)–Awarded $25,000 (Growth stage)
Second Place: (Alexandra Ivanovitch, Equality Lab)–Awarded $20,000 (Growth stage)
Third Place: (Vanessa Pierre, EcoRenew Solutions)–Awarded $5,000 (Early stage)
Yisel Cabrera, Community Relations Manager for Ford Motor Company Fund, said the winner, Patricia Buendia's company Lifetime Omics uses biotechnology and scientific methods to provide people with actionable insights to improve their health and well-being. Cabrera said that "during these unprecedented times," it's paramount to support women entrepreneurs with resources to continue growing their companies.
The second-place winner, Alexandra Ivanovitch, and her company Equity Lab uses virtual reality technology to allow seniors to have immersive experiences. It's not clear what sort of experiences her technology enables. The third-place winner, Vanessa Pierre of EcoRenew solutions is dedicated to the environmental upkeep of Haiti by recycling and up-cycling post-consumer and industrial goods.
The Ford Motor Company Fund says that the HI-HERImpact initiative moved from Washington DC to Miami last fall. The mission for the initiative is to provide female entrepreneurs with resources, including educational opportunities, technical assistance, mentoring, coaching, and financial resources. The Ford Fund recently spent over $55,000 to help students stranded by the coronavirus outbreak attending traditionally black colleges get home.
Subscribe to Ford Authority for around-the-clock Ford news coverage.