Owners of the current S550-generation Ford Mustangs that didn't purchase one of the two optional performance packs might be suffering from a bit of buyer's regret. At least, in terms of braking capability. Mustangs equipped with PP1 and PP2 come with some seriously stout stopping power, the same that's also equipped on the Ford Mustang Bullitt. But adding a decent brake kit after the fact can be a pricey proposition. But if you are one of the folks that's currently in this category, we've got a bit of good news for you, however – because you can now buy a complete retrofit Ford Mustang Bullitt big brake kit directly from Ford Performance.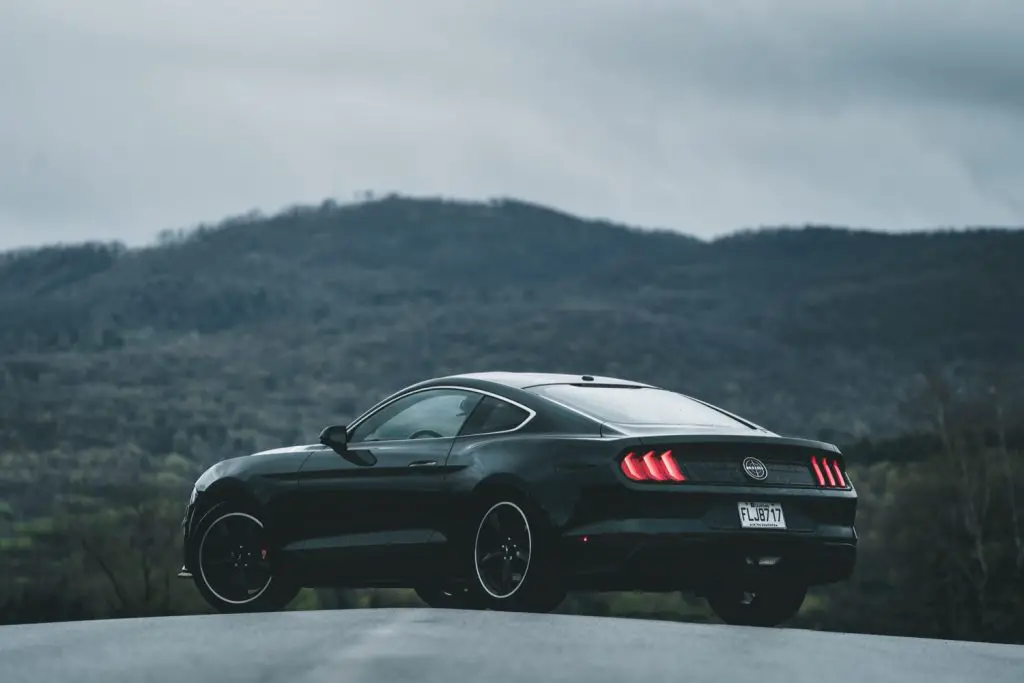 Like the PP cars, the Ford Mustang Bullitt packs some serious equipment in the stopping department. And those exact same OEM parts are what comprises this exciting new brake package. The Ford Mustang Bullitt brake kit includes a set of Gloss Red 6-piston Brembo front calipers, along with single-piston rears. The rest of the kit consists of 15-inch front and 13-inch rear rotors with directional vanes, brake pads, and splash shields, along with front brake hoses and all the hardware you'll need to install the kit in its entirety.
Kit contents:
Bullitt Front Calipers
Bullitt Front Rotors (15-inch with directional vanes)
Bullitt Front Brake Pads
Bullitt Rear Calipers
Bullitt Rear Rotors (13-inch with directional vanes)
Bullitt Rear Brake Pads
Front Brake Hoses
Front and Rear Splash Shields
All needed hardware
Compatibility:
Fits 2015-2020 Mustang GT (5.0L Coyote engine)
Fits 2015-2020 2.3L Mustang EcoBoost Performance Pack
Fits both right and left-hand drive Mustangs
Does not fit 2015-2017 V6 or 2015-2017 Base EcoBoost cars
Some stock 2015-2020 Mustang EcoBoost and Mustang GT 17-inch and 18-inch wheels may not clear Bullitt calipers. Contact the Ford Performance Techline for assistance at frpp at ford dot com
The Ford Mustang Bullitt brake kit fits a wide variety of S550 Mustangs, including 2015-2020 GT 5.0L and 2.3L Mustang EcoBoost Performance Package models. Unfortunately, there are a few caveats. The kit does not fit 2015-2017 V6 or 2015-2017 base EcoBoost cars, and some stock 2015-2020 Mustang EcoBoost and Mustang GT 17- and 18-inch wheels may not have sufficient clearance for the larger Bullitt calipers. But that's why aftermarket or even replacement OEM wheels exist, right?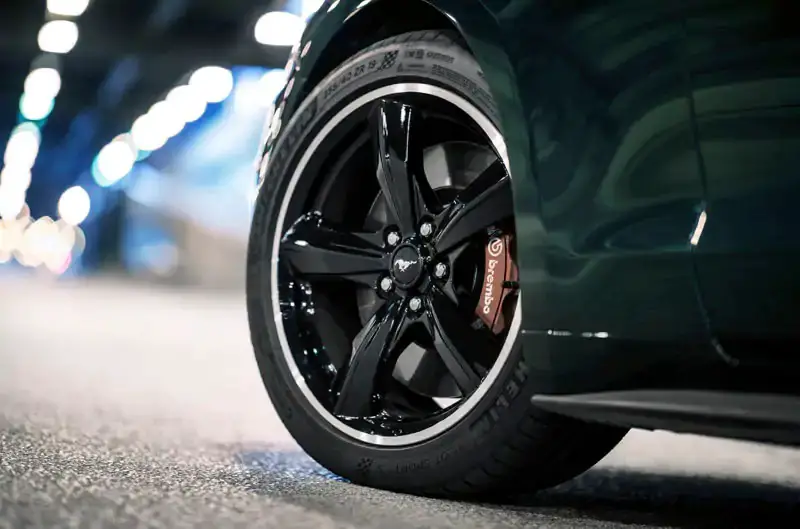 Regardless, this is great news for many Mustang owners seeking a proven, reliable, and effective brake upgrade kit who don't want to stray from OEM parts. And it's probably also a good way for Ford to empty its parts bin, as the Bullitt is scheduled to be replaced by the Mach 1 for the 2021 model year. What sort of brakes we'll see on the rebirth of the legendary Mach 1 nameplate remains to be seen. But you can bet they'll be much stouter than the stock units on a regular Mustang GT.
We'll have more about all things Mustang in the days to come, so be sure to subscribe to Ford Authority for more Ford Mustang news and the latest Ford news coverage.
Update: the package has now been priced. See details here.