The driver of a Ford Mustang doing donuts by Toronto's Yonge-Dundas Square has been arrested and charged after video of the antics went viral.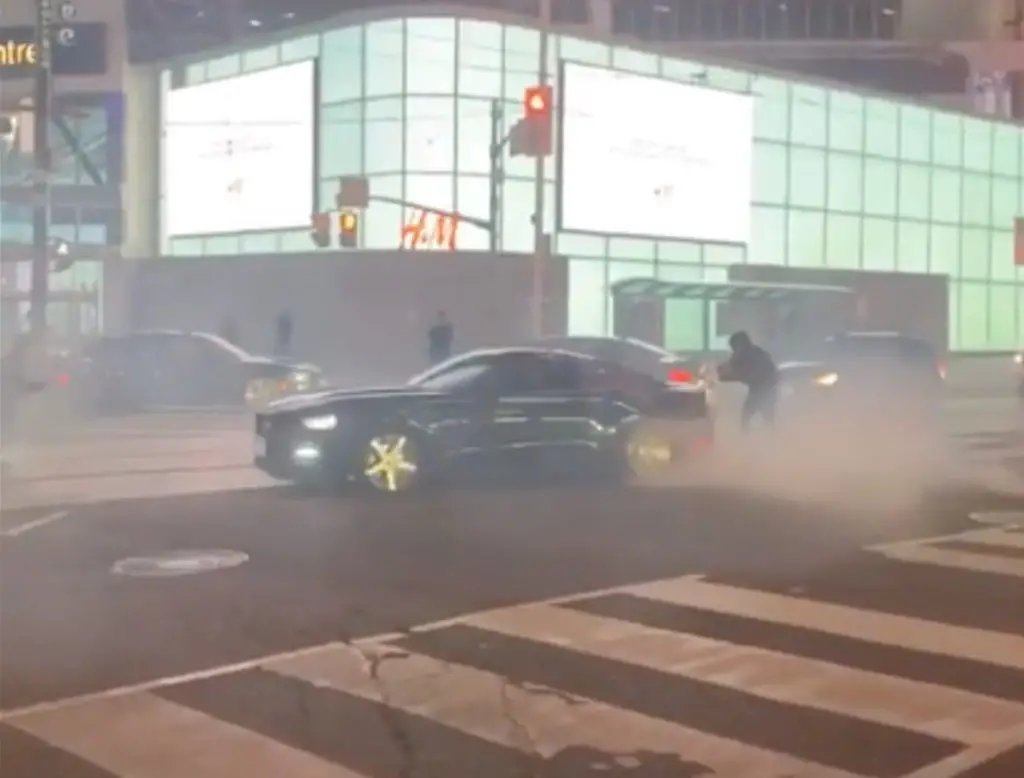 According to a Global News report, Amidulla Baluch, a 21-year old man, was arrested and charged with dangerous operation of a conveyance, mischief endangering life, flight while being pursued by a peace officer, driving a motor vehicle on a highway while performing a stunt and careless driving.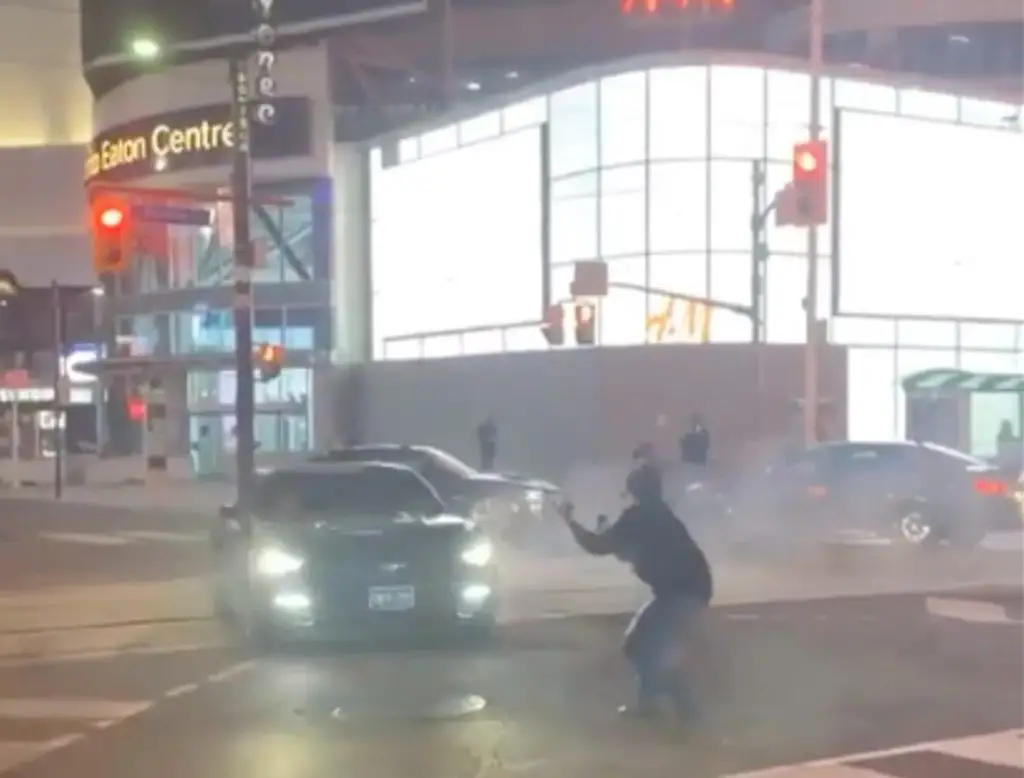 The theatrics took place when a blockade was setup by two black vehicles, while a team of amateur videographers that are seen running through the stunt in what we guess is a dangerous attempt to capture "up-close" footage. The Mustang EcoBoost – the one with the 2.3L EcoBoost I-4 engine – does at least a half dozen donuts before driving away. A few seconds later, though, a Ford Explorer-based Police Pursuit Utility is seeing chasing him down. A Ford chasing a Ford – how fitting!
Overall we'd say this was a lame orchestrated effort to put together a group of Hoonigan wannabes, and we feel obliged to clarify the difference between the two: Hoonigan is a business that generates badass videos in a (mostly) controlled environment, while this video just shows what happens to those who ignore Hoonigan's disclaimer. You know, the one at the end of each and every video that reads:
"Motorsports are dangerous. Be safe and never hoon on public streets or in any way that may endanger the lives of others. Seriously folks, don't be an idiot. Hoon responsibly."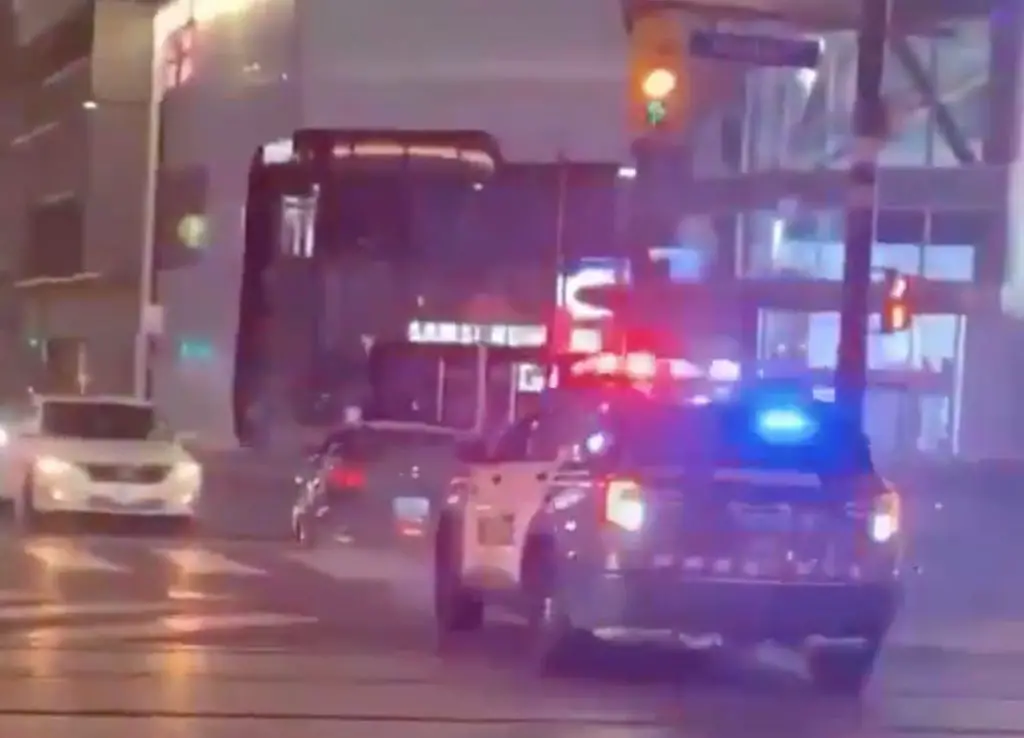 And as you'll see in the video below, this guy was definitely being an idiot… including those who helped put on this stunt.
We'd like to say that this is merely a symptom of folks being stuck inside as a result of the quarantine brought about by the COVID-19 virus, but this sort of behavior existed long before the virus was ever a thing.
View this post on Instagram
We'll be here to cover more of these shenanigans as they take place, so subscribe to Ford Authority for more Ford Mustang news, and the latest Ford news coverage.
Editor's note: an earlier version of this article incorrectly identified the vehicle in the video as a Mustang GT. It's actually a Mustang EcoBoost.