Thanks to some diligent efforts from its development team, the 2021 Ford Mustang Mach-E is moving right along, and the vehicle is still expected to arrive by the end of the year, though with a slight delay. And at least right now, most people consider it to be a formidable rival to the Tesla Model Y that's already on sale.
As for the rest of the competition, the Chevrolet Bolt EV is an indirect rival of sorts, and it will soon derived a crossover variant called the Bolt EUV. Most other all-electric SUVs, like the Audi E-Tron, are significantly more expensive. But now, we know that the Ford Mustang Mach-E will likely have another rival coming from an unlikely rival – Nissan.
The Japanese automaker's upcoming all-electric SUV will be called the Ariya, which we pretty much already knew. After all, Nissan debuted its Ariya concept at the Tokyo Motor Show last October. But these drawings of the production version of the Ariya, secured from the Argentinian patent office, recently leaked on Instagram. So now we have a pretty good idea of what the electric SUV will look like when it reaches dealers. That was originally supposed to happen later this year, but will undoubtedly be pushed back amid the current Coronavirus pandemic.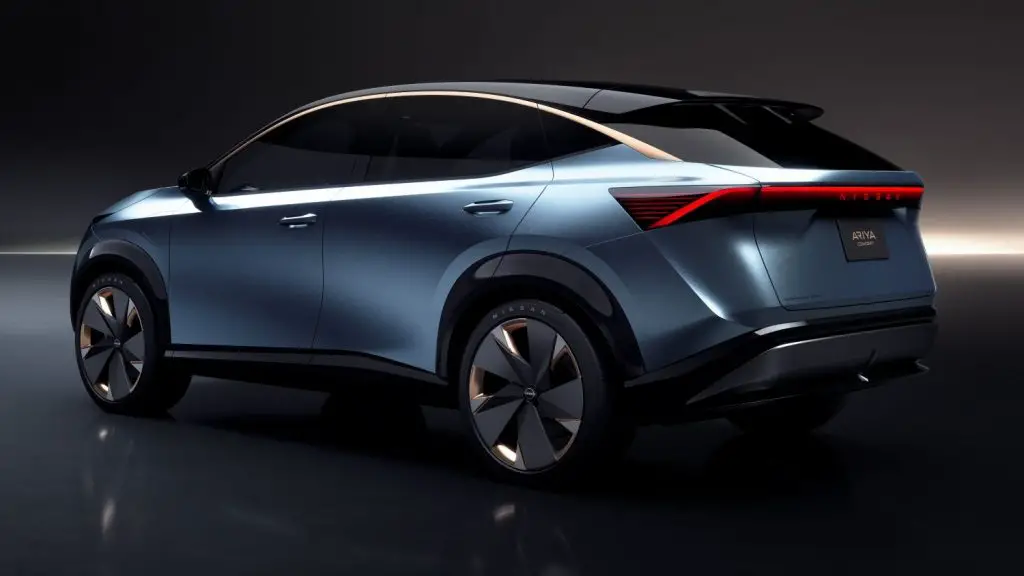 Regardless, the production Ariya looks much like the concept. There are a few noticeable differences, including slightly restyled bumpers, front fog lights, rear deflectors, and a shark-fin style antenna. The charging port is also seems to be a little closer to the hood than on the concept. Nissan has already announced that the Ariya will be available in either single or double motor configurations. The fastest Ariya is said to do 0-60 in less than five seconds, with a range of around 300 miles.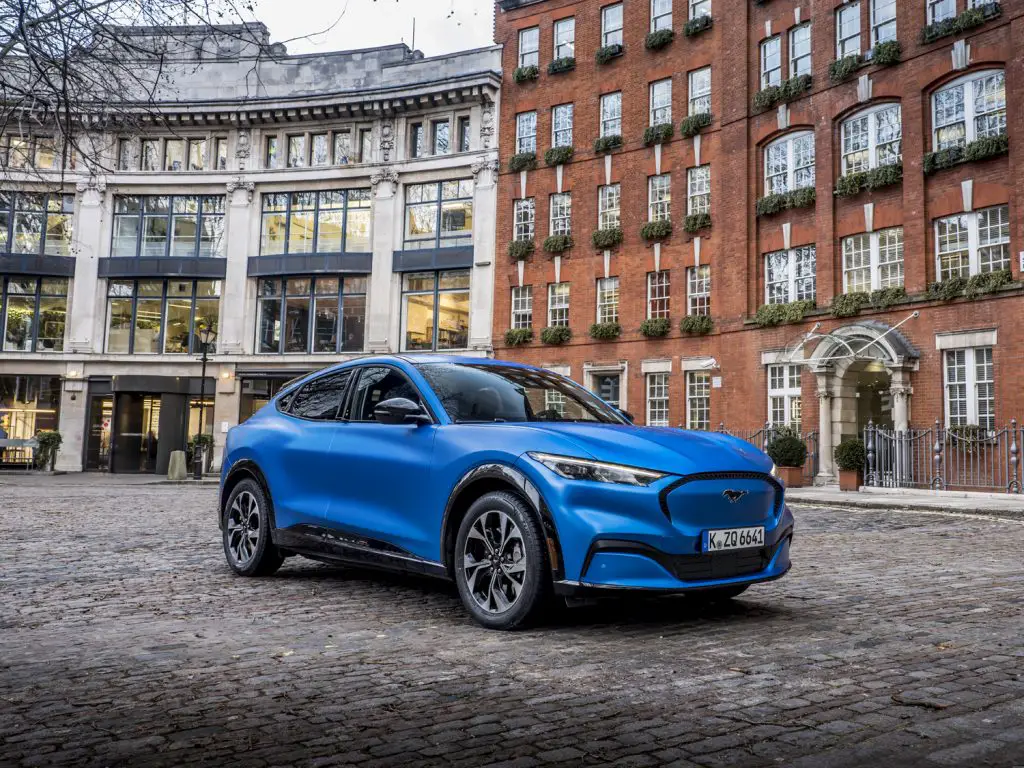 Obviously, the dual-motor Ariya is going to need to be way under a 5.0-second 0-60 if it hopes to compete with the Ford Mustang Mach-E or the Tesla Model Y. Both the GT Performance version of the Mach-E and the Model Y Performance model will reach 60 miles-per-hour in around 3.5 seconds, and both offer around 300 miles of range, depending on the vehicle configuration.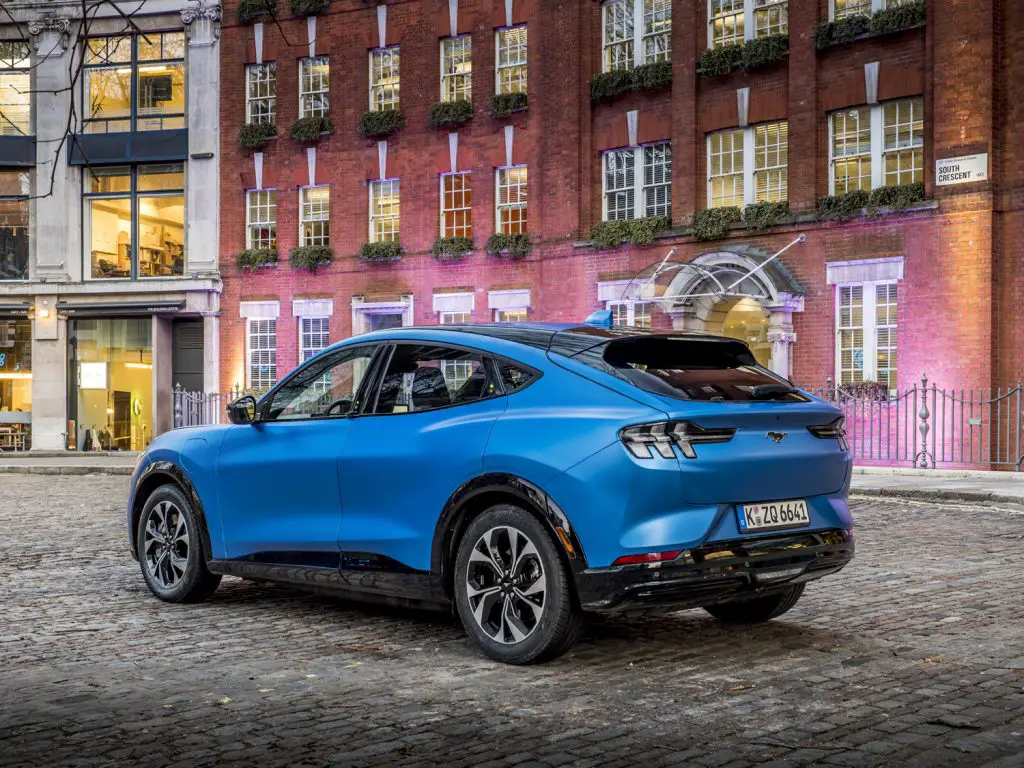 The biggest factor here, of course, is price. The Tesla Model Y starts out at $52,990, with a cheaper base model on the way. Getting behind the wheel of a Ford Mustang Mach-E will set you back at least $44,995. As they say, competition is better for the consumer, and we're interested to see how the Nissan Ariya fares in this brave new world of electric SUVs.
We'll be keeping a close eye on the Ford Mustang Mach-E's competition, so be sure to subscribe to Ford Authority for more Mustang Mach-E news and around-the-clock Ford news coverage.