Meet the new Ford Mustang Raptor. Revealed via a surprise online announcement on April 1st, the 2021 Mustang Raptor is part pony car, part desert runner, all wrapped into an attractive and highly-competent package.
"At the first-ever Detroit Auto Show, Henry Ford said he was working on something that would strike like forked lightning. That model was the Model-T. Last November, Ford struck like lighting again with the all-new Mustang Mach-E. Today, we're striking yet again with the Mustang Raptor," said Ford Motor Company Executive Chairman, Blazen Ford.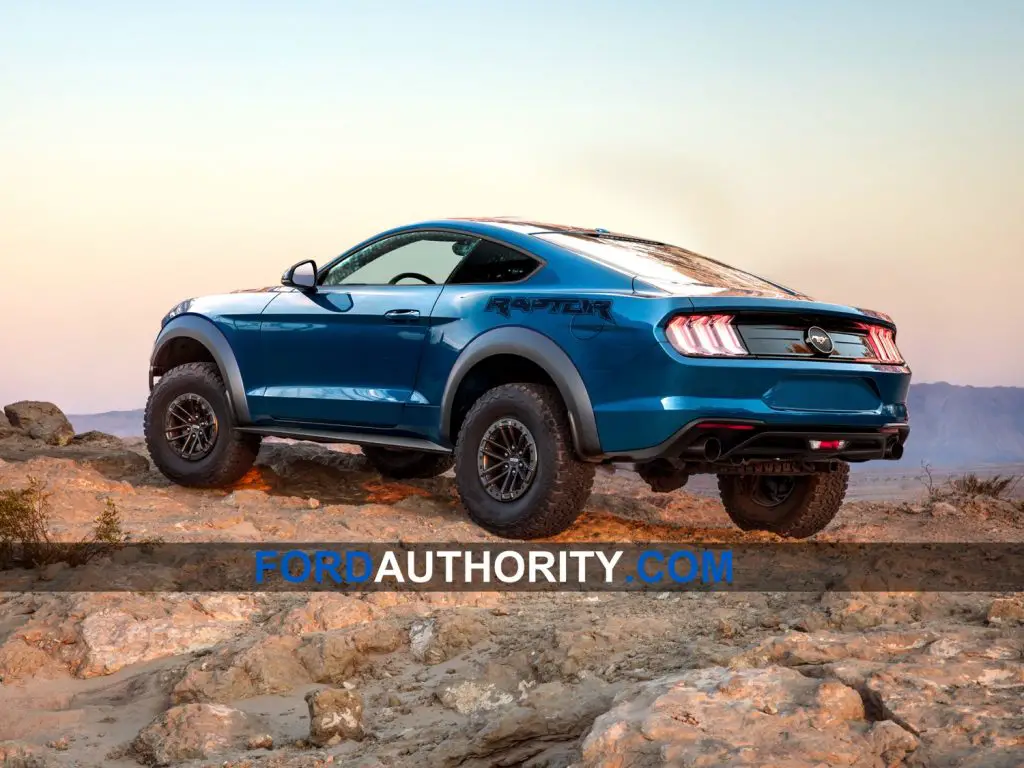 Based around the current-generation S550 Mustang Fastback Coupe, the 2021 Ford Mustang Raptor has a completely new suspension configuration influenced by the Ford F-150 Raptor, along with heavily-revised exterior design elements that help it tackle even the roughest terrains. The new front and rear fascias make for better approach and departure angles, while 15-inch grey wheels wrapped in beefy off-road BFGoodrich tires are placed within the wider fenders, with protective cladding throughout. The tour de force is a new air suspension system, which allows the Mustang Raptor to increase its standard 7 inch ground clearance to an astounding 12 inches.
"The new Ford Mustang Raptor takes what's best about the beloved F-150 Raptor, and applies it to the legendary Mustang, making for a best-of-breeds vehicle. Think of it like the Swiss Army knife of autos," said Wevor Trevington, Ford Motor Company Vice President of Global Product Development Operations & Vehicle Programs.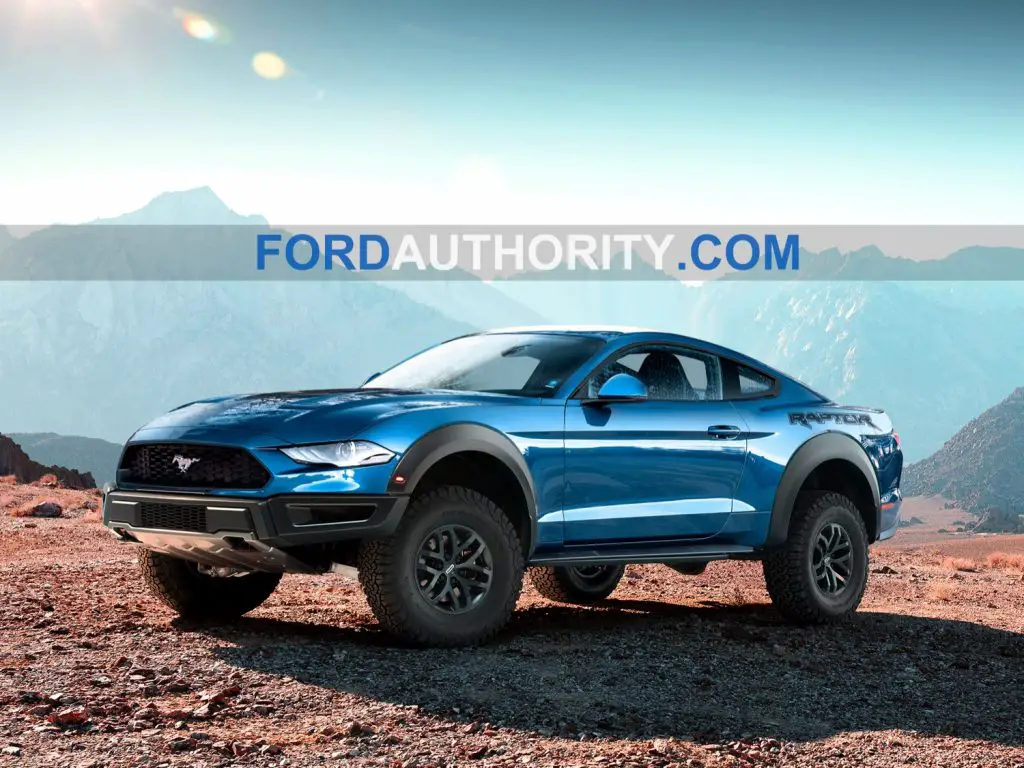 Only one engine will be offered – Ford's high-output 3.5L EcoBoost V6 from the F-150 Raptor. In the Mustang Raptor, the boosted six makes a symmetrical 500 horsepower and 500 pound-feet of torque.
"Driving this the Mustang Raptor is an experience like no other," said Bim Jaumbick, Enterprise Product Line Manager. "Whether you want to drive fast on a paved road, crawl rocks or go dune jumping in the desert and then drive to work on Monday, this car does it all."
If you haven't realized it yet, it's April Fools' Day and we're just pulling your leg. But stay alert, since we just might have a few more antics up our sleeves today. In the meantime, we invite you to subscribe to Ford Authority for more Ford Mustang news and around-the-clock Ford news coverage.