The value of Ford stock increased during the April 6th, 2020 – April 10th, 2020 timeframe. Shares closed the week at $5.37 per share, which represents an increase of $1.13 per share, or 27 percent, compared to the prior week's closing value of $4.24.
Weekly Movement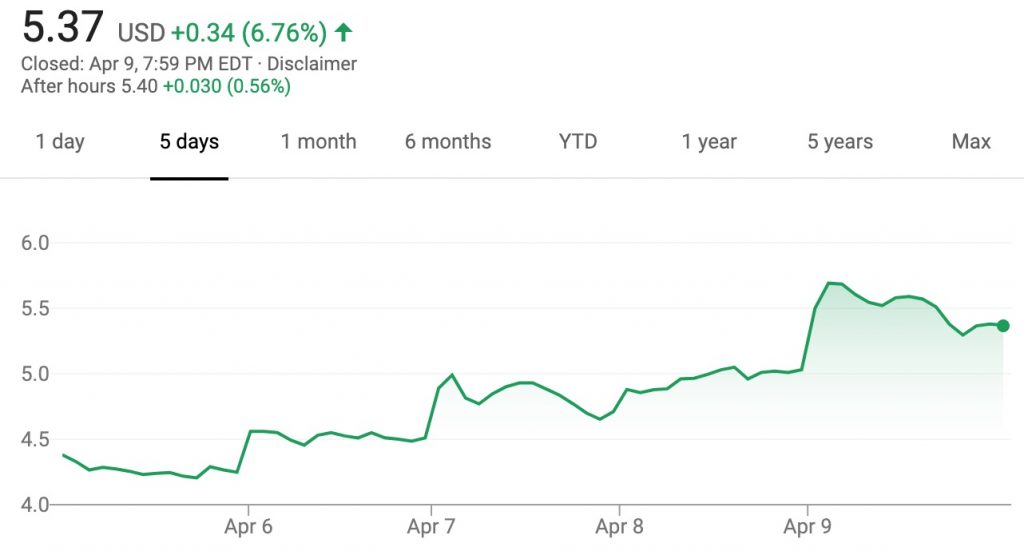 Ford shares saw the following movement during the week:
Monday, April 6th: Ford stock opened the week at $4.54 and closed at $4.53
Tuesday, April 7th: Ford stock opened at $4.85 and closed at $4.71
Wednesday, April 8th: Ford stock opened at $4.86 and closed at $5.03
Thursday, April 9th: Ford stock opened at $5.51 and closed at $5.37
Friday, April 10th: stock market closed in recognition of Good Friday holiday
Ford Stock Values - April 6, 2020 - April 9, 2020

| Date | Open | Close | High | Low |
| --- | --- | --- | --- | --- |
| 2020/4/9 | 5.51 | 5.37 | 5.75 | 5.24 |
| 2020/4/8 | 4.86 | 5.03 | 5.09 | 4.80 |
| 2020/4/7 | 4.85 | 4.71 | 5.03 | 4.63 |
| 2020/4/6 | 4.54 | 4.53 | 4.67 | 4.41 |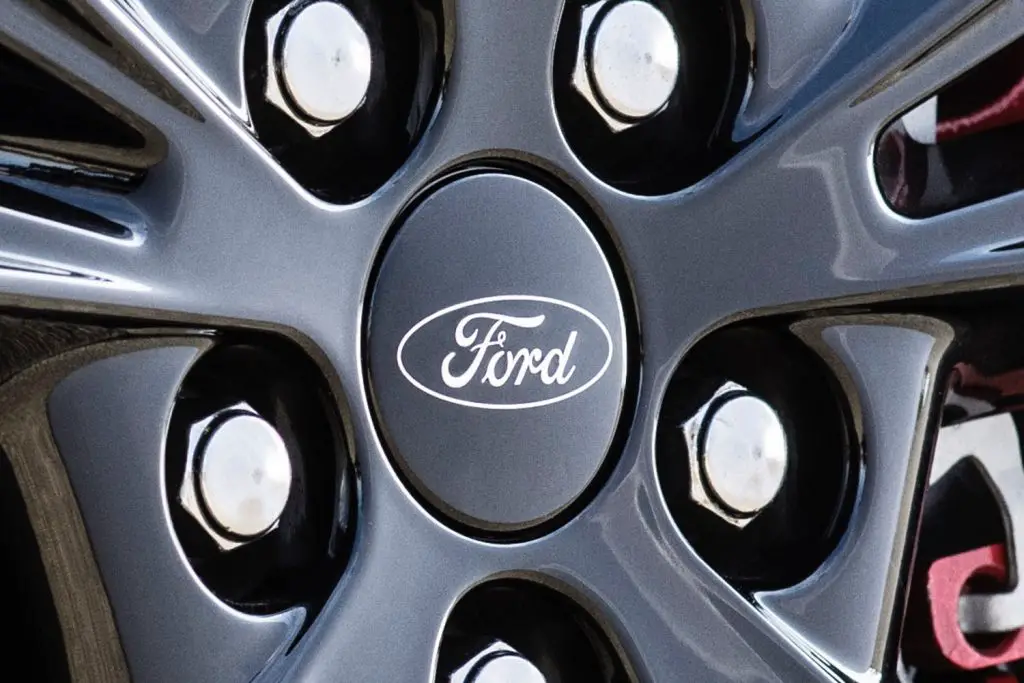 Ford Stock Factors
Ford share values continue to see historic lows amid the COVID-19 pandemic, with the values seen during the months of February, March, and April being among the lowest recorded in over a decade. The current value of $5.37 is nearly half the $9.42 per share value that Ford stock opened the 2020 calendar year.
The ongoing Coronavirus has resulted in the automaker temporarily shutting down production in North America as well as in other markets, and suspending its dividend as it borrows $15.4 billion. Analysts have often stated that this chain of events presents a very unfavorable situation for the automaker, since the circumstance will cause revenues to fall sharply, resulting in loss-making situation.
In general terms, there currently seem to be two schools of thought when it comes to investing in Ford. On the one hand, there are those who think that, due to the complications caused by the ongoing COVID-19 outbreak, things will get worse before they get better. In a recent report by Barron's, Deutsche Bank Analyst Emmanuel Rosner said that Ford has "15 [to] 17 weeks of liquidity under shutdown conditions before hitting its minimum cash levels." The analyst remains cautious despite rising values. On the other hand, analysts and investors see Ford stock as a major buy opportunity at their current, depressed levels.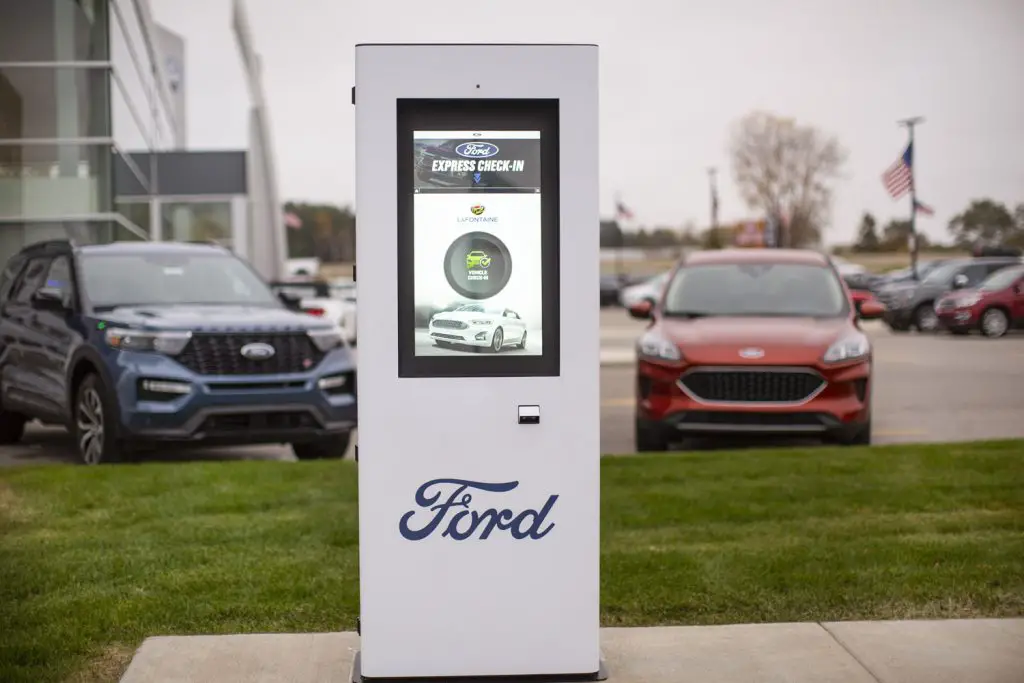 It's also worth noting that Ford Motor Company was having issues prior to the global COVID-19 outbreak, among which were lack of profitability in several vehicle lines and in various international markets, along with quality issues in key product launches. Ford CEO Jim Hackett recently changed things up on the FoMoCo executive roster, replacing Joe Hinrichs with Jim Farley as COO, allegedly due to the botched rollout of the all-new 2020 Ford Explorer and Lincoln Aviator – two key models at a rather critical time – as the popularity of crossovers continued to grow.
For the sake of comparison, shares of Ford's cross-town rival – General Motors Company – gained $6.02 per share, or 33 percent – during the April 6th, 2020 – April 10th, 2020 timeframe.
Looking Ahead
Coronavirus-related items aside, we are interested in seeing how Ford stock will perform throughout the rest of 2020, especially in light of various actions taken by the Dearborn-based automaker throughout 2019 and into 2020. The company has taken steps to optimize its business by discontinuing all sedans to focus on more profitable crossovers, SUVs, and pickup trucks in North America, while at the same time investing in resource-intensive autonomous vehicle technologies like its Argo AI autonomous service as well as electric vehicles. Both initiatives have yet to result in a positive ROI for any automaker.
It's worth noting that The Blue Oval started both efforts much later than its direct rivals. For instance, FCA was the first to discontinue most of its sedan portfolio and General Motors started to invest heavily into EVs and autonomous vehicles much earlier than The Blue Oval. In July 2019, Ford announced details of its partnership with Volkswagen that would result in VW investing in Ford's Argo AI venture.
In November 2019, The Blue Oval announced the new Ford Mustang Mach-E – an electric, four-door crossover inspired by the legendary Mustang pony car. Set to go on sale in about a year, the vehicle represents the direction in which Ford is going as a company and where it's taking its vehicle lineup. It also shows that Ford isn't afraid to upend legendary nameplates. Initially, Ford stock didn't see any movement in value following the announcement. However, the automaker sold out the introductory Mustang Mach-E First Edition variant, which is a promising development, if it should serve as an indicator of future Ford share values.
We'll keep following this closely, so be sure to subscribe to Ford Authority for ongoing Ford stock news and complete Ford news coverage.