Ford Medium Duty trucks – the F-650 and F-750 – are on a roll. Sales of the two big boys totaled 16,510 trucks in 2019, an increase of 37 percent year-over-year. Those paying particular attention may have noticed that there doesn't appear to be a 2020 model year of the F-650 and F-750 Medium Duty Ford Trucks. We thought it curious, so we dug in to find out what's going on.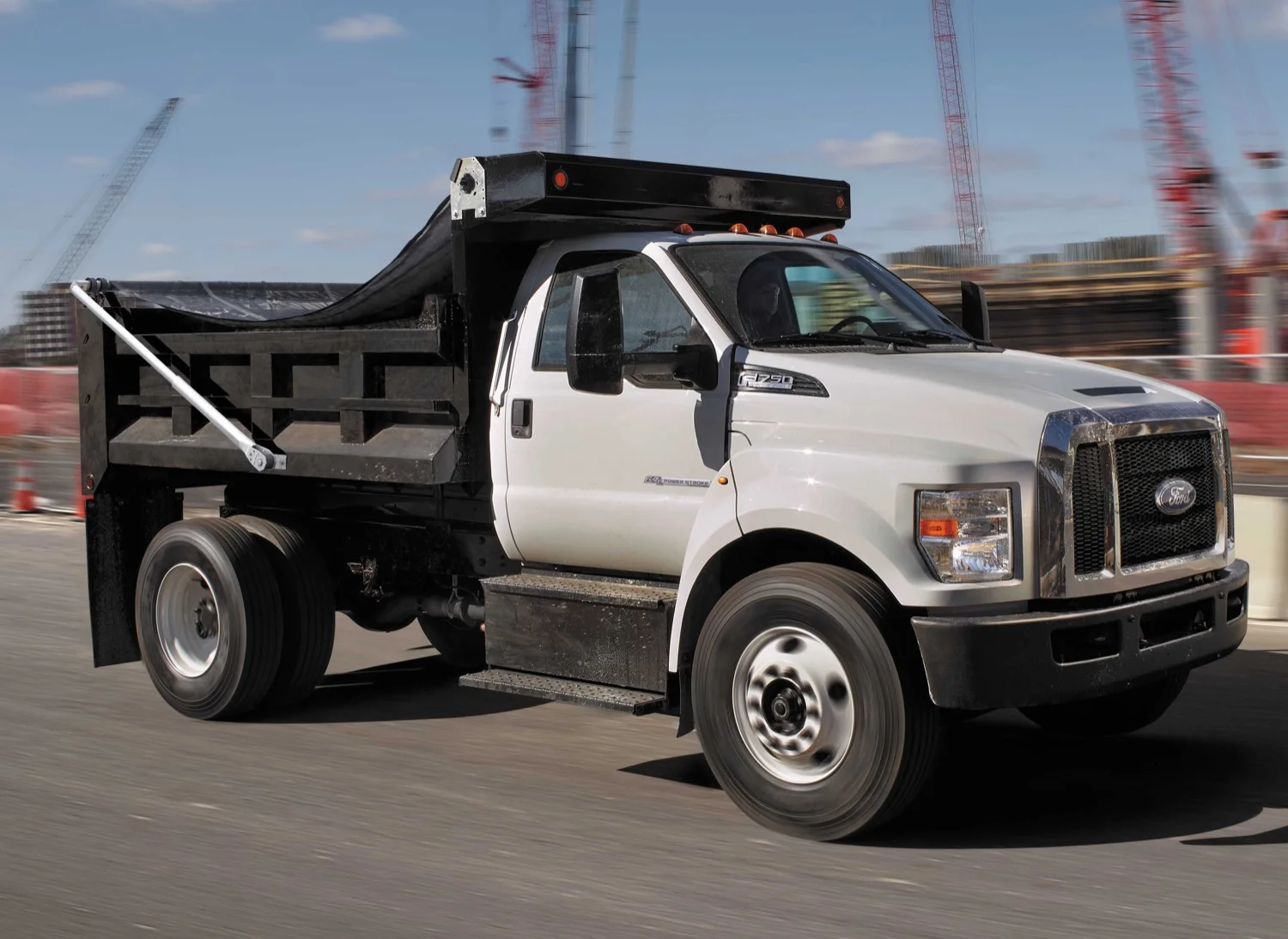 As it turns out, Ford decided to go from 2019 to the 2021 model years at the Ohio Assembly Plant in an effort to boost vehicle residual values.
"Due to customer demand and in effort to improve vehicle residual values, we pulled ahead production dates for 2021MY," Ford Commercial's Elizabeth Kraft explained to Ford Authority.
That strategy applies to the two Medium Duty Ford trucks, as well as to the Ford E-Series, which is also built at the Ford Ohio Assembly plant.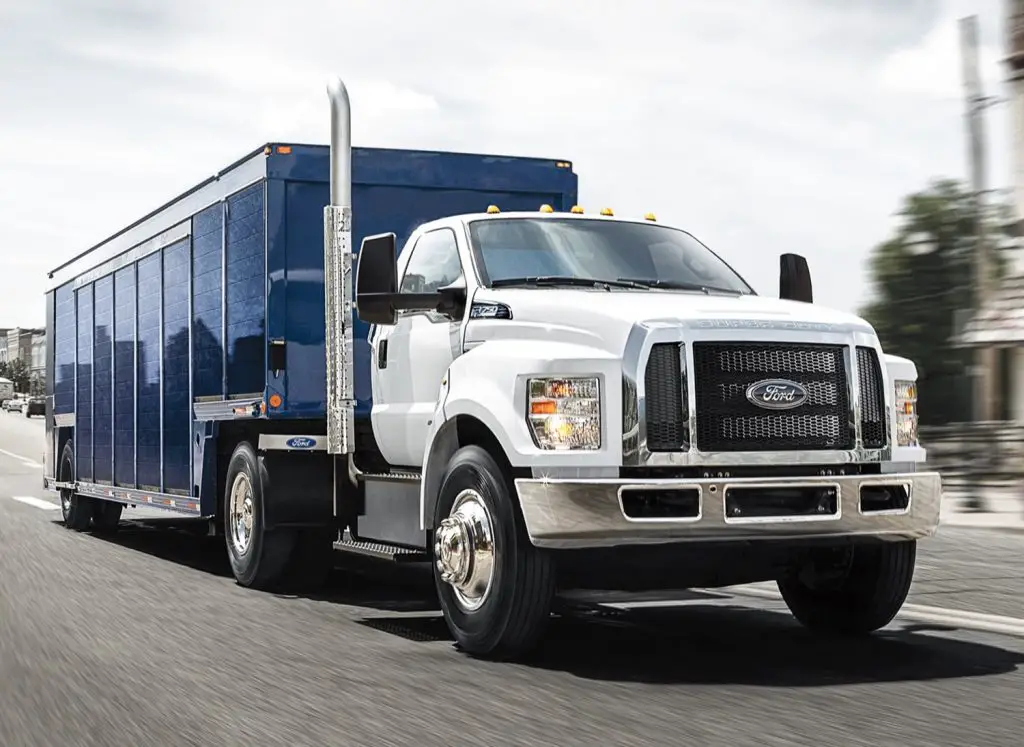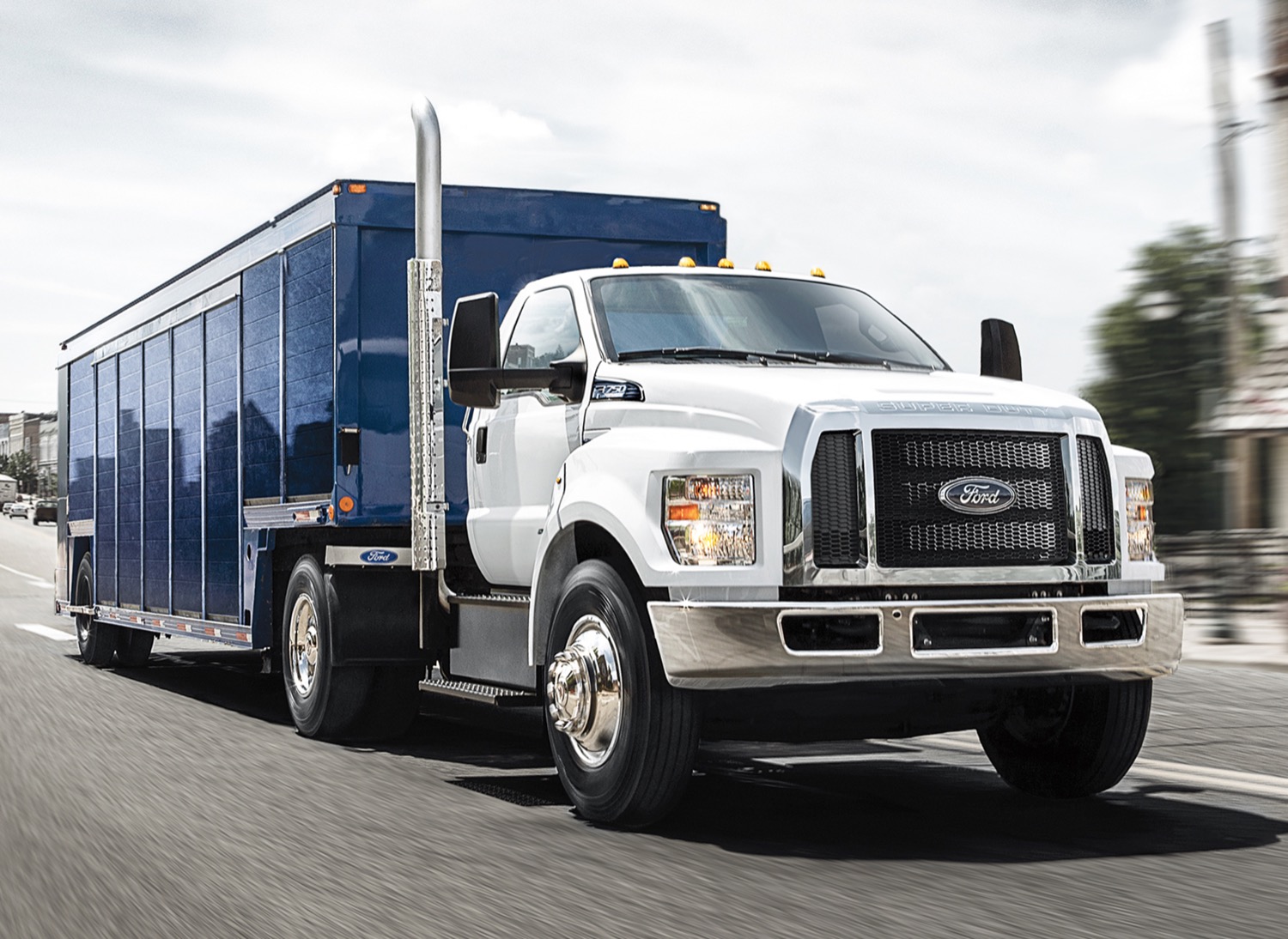 For the 2021 model year, the F-650 and F-750 gained the Ford 7.3L V8 gasoline engine. Known internally by its code name, Godzilla, the monstrous atmosphere breather is rated at 468 pound-feet of torque at 3,900 RPM and 350 horsepower at 3,900 RPM. That gasoline motor joins the previously-available Ford 6.7L Power Stroke V8 turbo-diesel rated at 700 pound-feet of torque at 1,500 RPM and 270 horsepower at 2,400 RPM.
Both engines mate to the Ford TorqShift HD six-speed automatic transmission.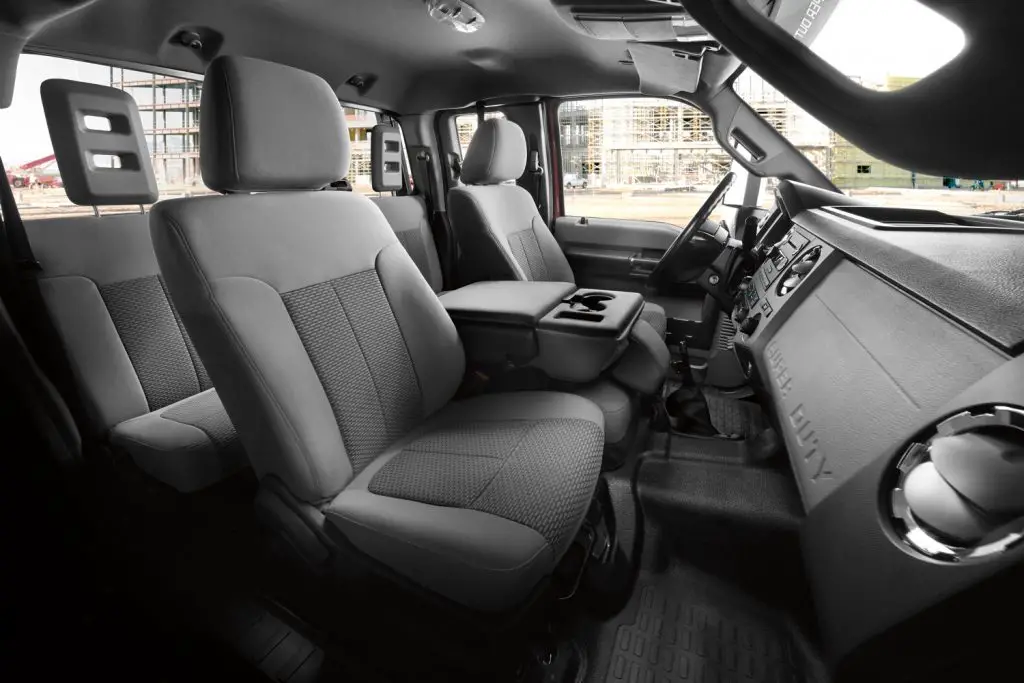 In addition, the 2021 Ford Medium Duty Trucks now offer an optional Driver Assist Technology Package, which includes Autonomous Emergency Braking, Forward Collision Warning, Lane Departure Warning and Auto High Beam Control. An updated steering wheel and column features audio controls and telescoping wheel functionality, while an updated instrument cluster and instrument panel center stack are also present.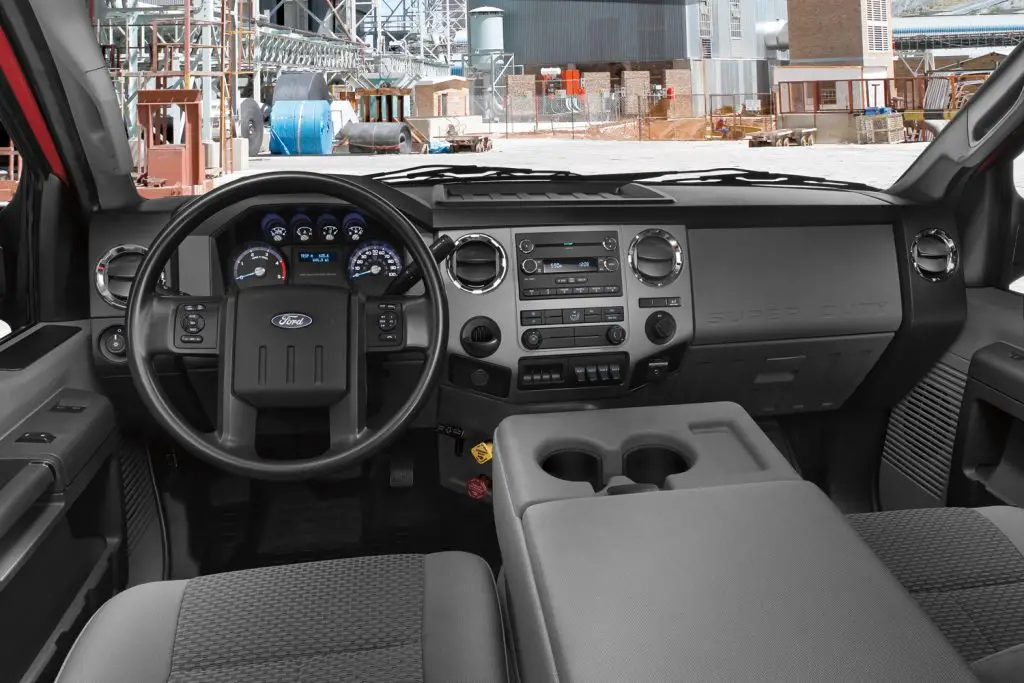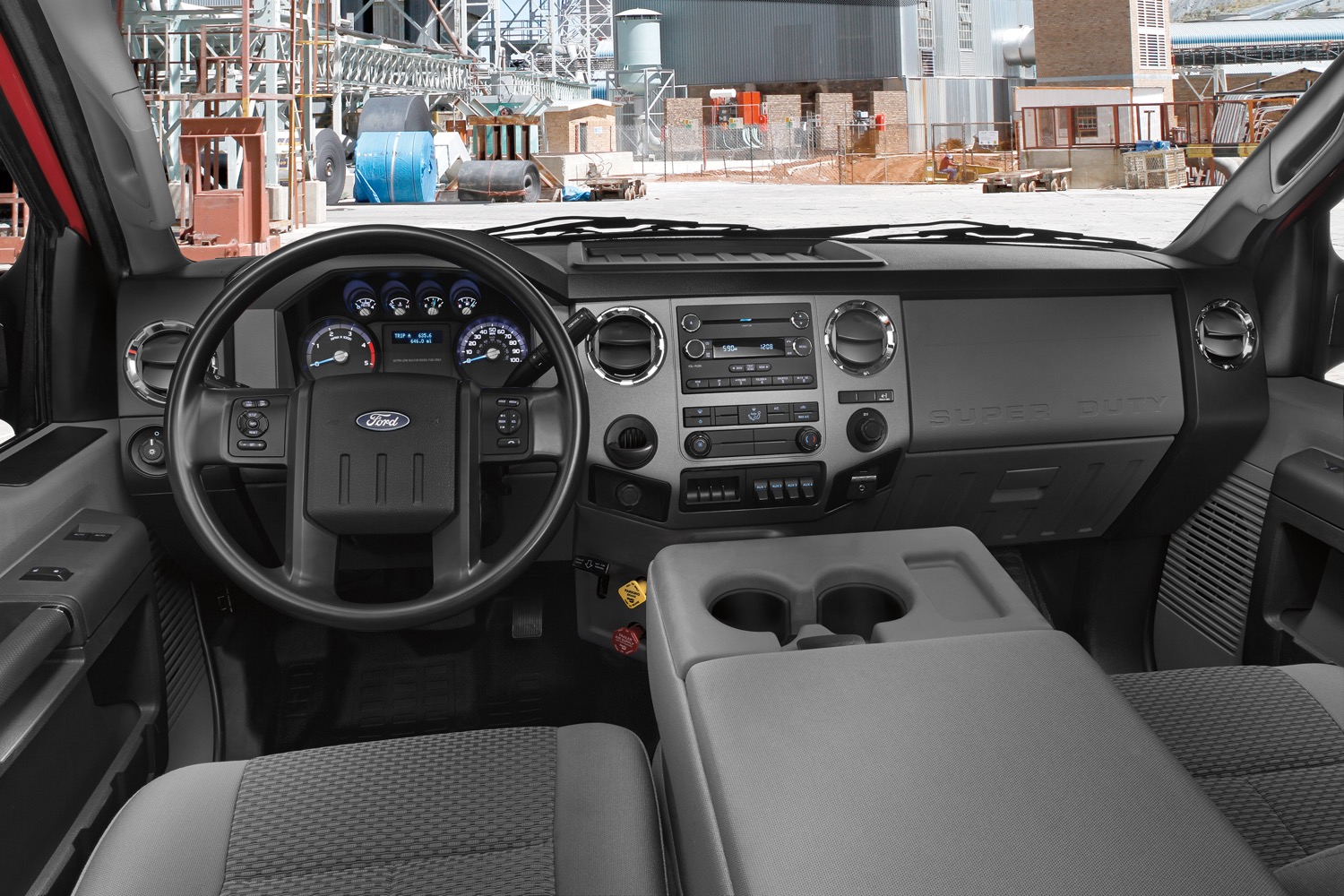 For the 2022 F-650 and F-750, Ford will offer an integrated air compressor in conjunction with the 7.3L V8 gasoline engine. The compressor can be used to power air brakes, air suspension and other accessories such as air horns or air ride seats. For the 2019 and 2021 model years of the Medium Duty Ford trucks, air brakes were only available on diesel-powered trucks.
We'll have more about the Ford Medium Duty truck soon, and invite you to subscribe to Ford Authority for more Ford F-650 news, Ford F-750 news, and the latest Ford news coverage.