At the end of March, Ford announced that it intended to build 50,000 ventilators in the next 100 days at its Rawsonville Plant in Michigan. While that is certainly an ambitious timeline, there were those around the country who said that long of a delay was too late for the people suffering from COVID-19. Many of those people needed the ventilators right now. Some detail on why it's taking Ford so long to begin production of the ventilators has now surfaced.
Ford's Adrian Price told CBS News that there was a lot that went into taking a ventilator design that's currently produced at a rate of two per day and scaling that design to be produced at over 7000 per week. Price is the man who's running the ventilator project for Ford, and he says that scaling to produce something "like a small ventilator" requires different sourcing, different components, and different capability.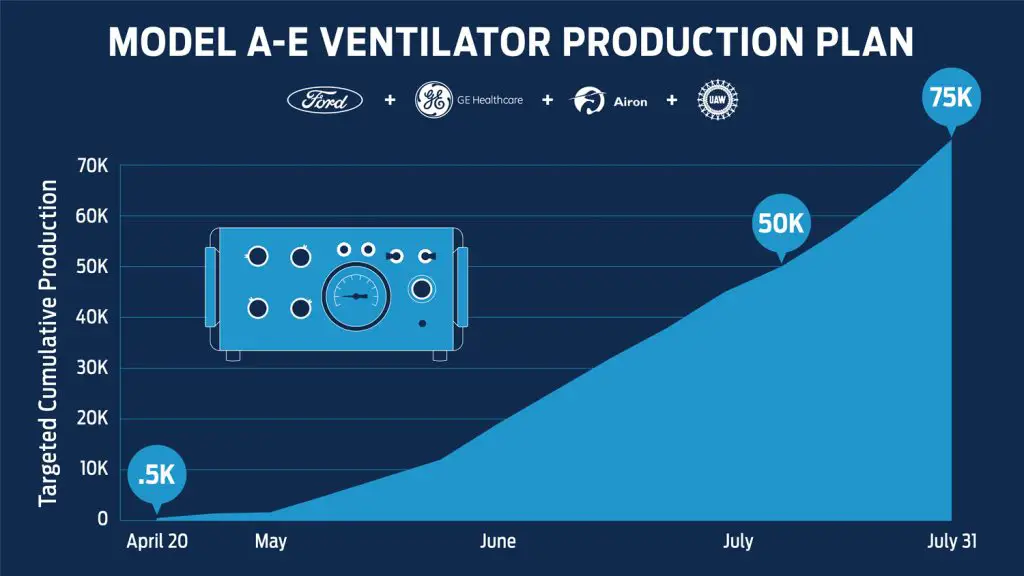 Once Ford can scale that production, it will be able to produce tens of thousands of ventilators to help support COVID-19 sufferers who have respiratory distress. The vast majority ventilators that Ford produces will be a low-cost machine from GE/Airon called the Model A-E that needs no battery and runs on pneumatic oxygen input.
Ford will be building some more complicated vents as well, including the GE R19 and the GE R860. The two more complicated ventilators need both oxygen and electric power with the R860 needing oxygen, air, and electricity. Ford says that it spoke with healthcare providers and determined that the simple Model A-E would work for most COVID-19 patients. After the automaker scales the production of 50,000 vents in the next 100 days, it will have the capability to build 30,000 ventilators each month after that.
Subscribe to Ford Authority for around-the-clock Ford news coverage.
Source: CBS News