Inkas Lincoln Navigator L is an SUV that started life as a run-of-the-mill Lincoln Navigator L complete with the 450 horsepower EcoBoost V6 and four-wheel-drive. The Lincoln Navigator L is designed to be luxurious on the inside and the outside for driver and passengers. Inkas takes ordinary vehicles and turns them into armored vehicles for those who need more security.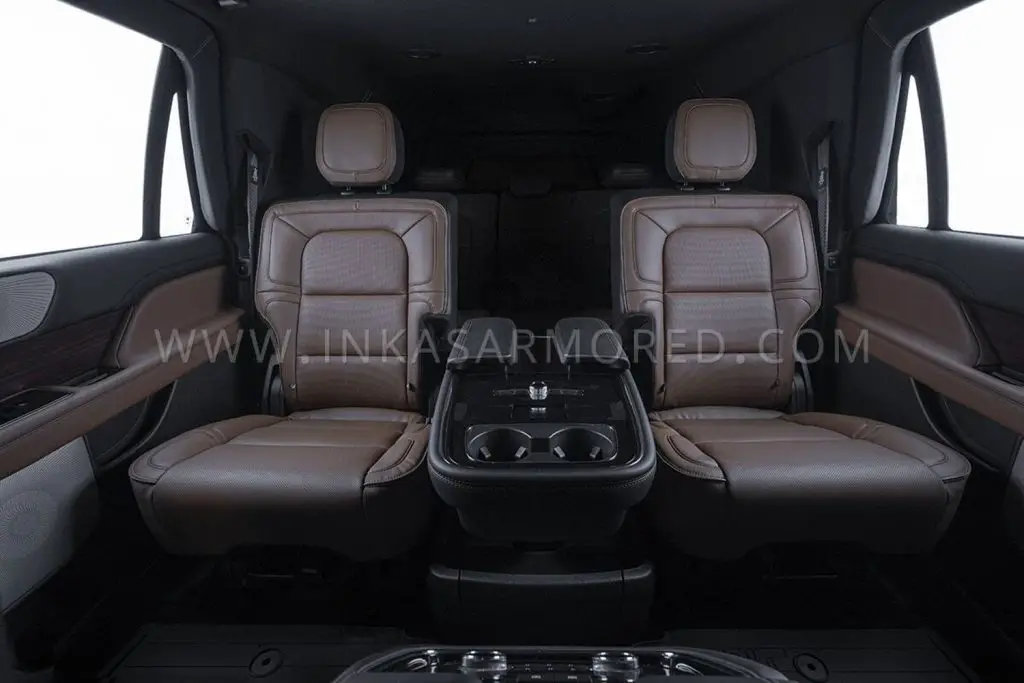 The Inkas Lincoln Navigator L looks like a stock Navigator on the outside, but it's fitted with armor level BR6 protection. The 2020 Navigator has a state-of-the-art monitoring system, including 360-degree ballistic protection with premium ballistic glass. The vehicle also has upgraded suspension to handle all the additional weight and a siren/PA system meant to attract attention in the event of an attack.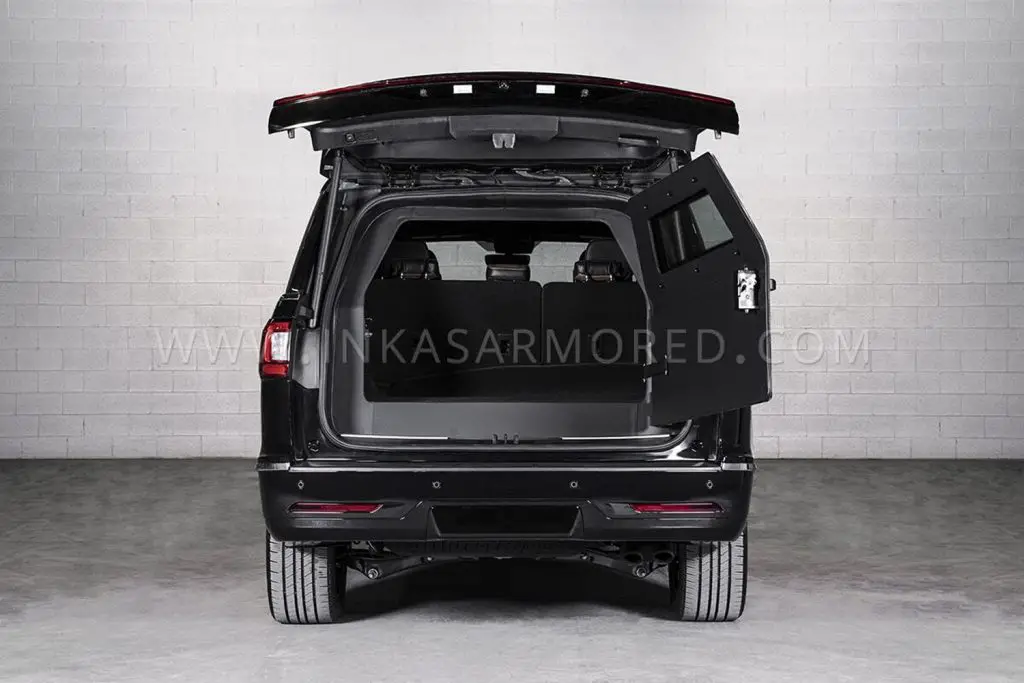 The twin-turbo V6 displaces 3.5-liters and produces 450 horsepower and 510 pound-feet of torque. The vehicle also has the standard Lincoln Drive modes and has a head-up display, adaptive cruise control, adaptive headlamps, enhanced active park assist, lane keeping system, and pre-collision assist system with automatic braking. The standard armoring system protects the entire perimeter of the passenger compartment.
Battery and electronic control modules are also protected along with multi-layer bullet resistant glass. The tires are run-flat units, and the door hinges are reinforced along with other critical structural points. BR6 armor can withstand ammunition up to 7.62 mm assault rifle and up to two DM51 hand grenades. Options include lightweight armor package, heavy-duty brake system, emergency lights, fire suppression systems, and heavy-duty wheels. Pricing is unannounced, but this Inkas Lincoln Navigator L is for sale. Inkas also builds the Sentry Civilian APC based on a Ford F-550.
Subscribe to Ford Authority for the latest Lincoln news and around-the-clock Ford news coverage.
Source: Inkas