We've already reported that the 2020 Ford GT gets a slight bump in horsepower (from 647 to 660) as well as the previously-optional Akrapovič titanium exhaust system as standard equipment. Not only does the optional exhaust shave nine pounds off the weight of the car compared to the previously-stock system, but it also sounds better, to boot. Yet for Ford GT owners who didn't opt for the titanium Ford Performance exhaust system when it was optional, aftermarket alternatives are available – like this titanium unit from Heffner Performance.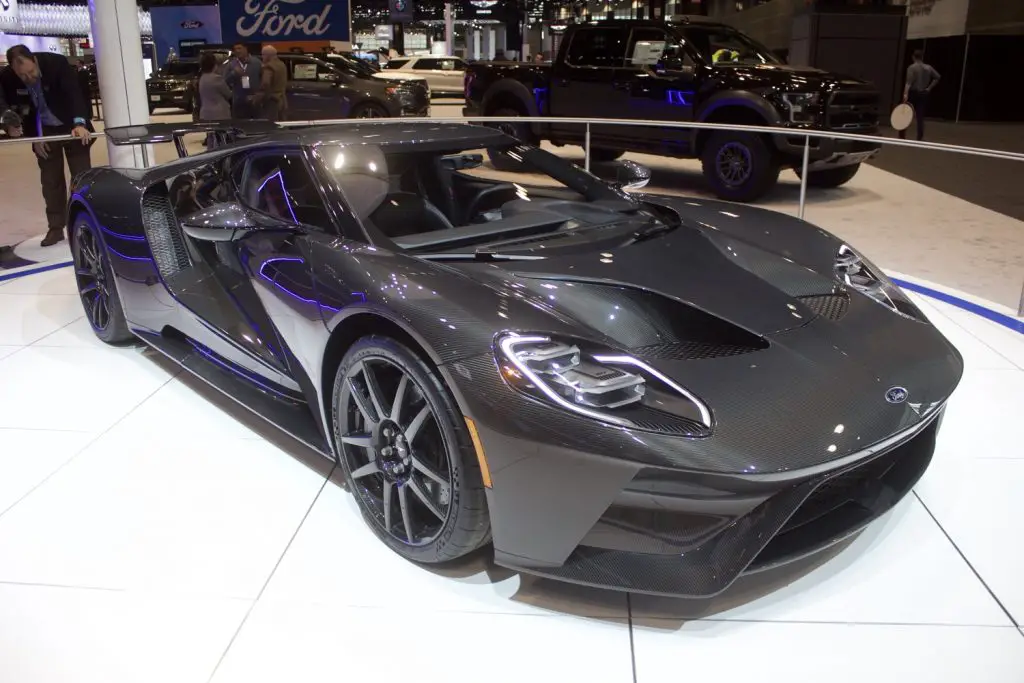 In this video, Jason Heffner of the Heffner Performance Team pays a visit to Jay Leno's Garage to give Jay the low-down on the exhaust system that he and his team designed. They started with CAD designs from the Ford Performance component, and ended up creating a system that weighs a mere 5.2 pounds.
The Heffner Performance titanium exhaust system for the Ford GT retails for $5,000, and there's a header shield option for an additional $1,200. The video shows how the installation is very much straight forward and can be completed in two to three hours.
Previously, we shared a video comparing the Ford GT's standard exhaust to the Ford Performance titanium exhaust on 2017-2019 models, and we have to say the difference between the two is very much noticeable. In fact, the titanium exhaust sounds much more pleasing to the ear, and the same holds true for the Heffner Performance system.
That said, we'd love to hear a side-by-side comparison of the OEM titanium exhaust and this aftermarket Heffner unit to really understand the differences. It would seem that the Ford Performance titanium system delivers more cracks and deeper rumbles, though perhaps that's due to the differences in the hardware used to record the audio.
In any case, we've at least got this footage of Jay sampling the Heffner Performance exhaust on his Ford GT, which can be heard at the very beginning and ends of the video.
Subscribe to Ford Authority for more Ford GT news and around-the-clock Ford news coverage.