Last August, Ford Authority was the first to exclusively report that the 2021 Ford F-150 will feature a relatively large screen. Today, a handful of leaked images of the 2021 F-150 interior confirm our report, while also shedding light on several new features.
The new photos, posted on the f150gen14 forum, show the Lariat trim level of the 14th-generation F-150. Though the cockpit of Ford's all-new bread-and-butter nameplate has been completely redesigned, the layout doesn't stray too far from the formula used on the current, 14th-generation F-150.
The top of the center stack features the aforementioned center screen. As we mentioned in our original report, the screen likely measures between 11 and 12 inches diagonally. Below the screen resides some tasteful chrome trim, followed by a two panels – one to control media and another to control the truck's HVAC system.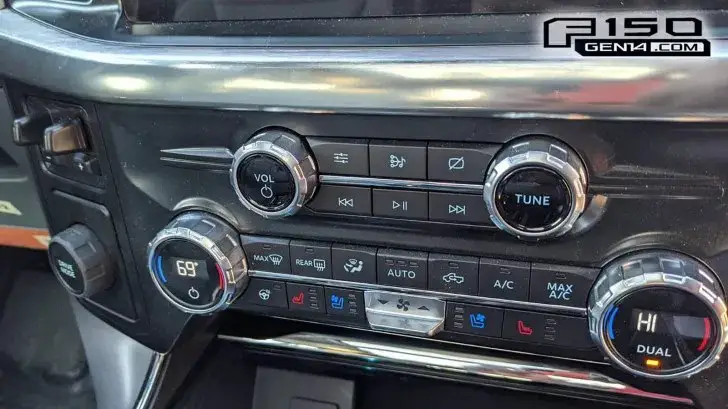 The bottom-most section of the center stack features a storage bin with two USB ports, one using the USB-A standard and the other having the newer USB-C receptacle. It would appear that the bin also has a deployable lid. We should also note that the photos don't show is a set of buttons above the large center screen that control various truck-specific functions like hazard lights, active safety features, and other features.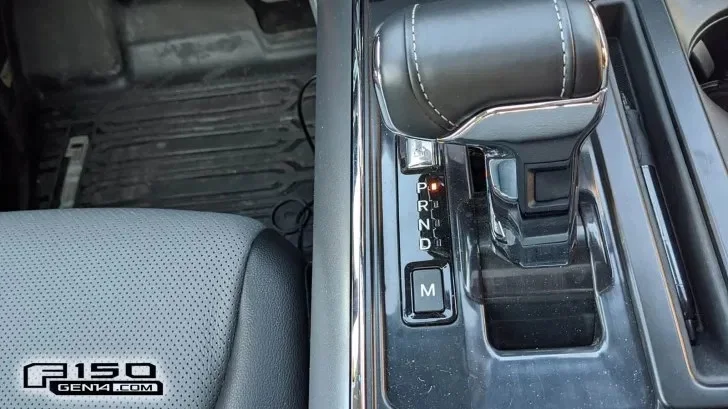 What might be even bigger news, however, is the shifter. Trimmed in leather and a metal (or a metallic material), it features a button on the stem that enables it to fold down, resulting in a flat surface in the center console. The "stow away" shifter could be useful for those who need a flat surface in the center console, whether to write on, stow a laptop, or a worksite blueprint.
The photos also show a few other noteworthy elements, including a fully-digital instrument panel (gauge cluster), a new steering wheel, and perforated seats to enable the ventilated function. Overall, the 2021 F-150 interior looks like a nice place to spend time, with high-quality materials and an upscale look, at least in the mid-range Lariat trim.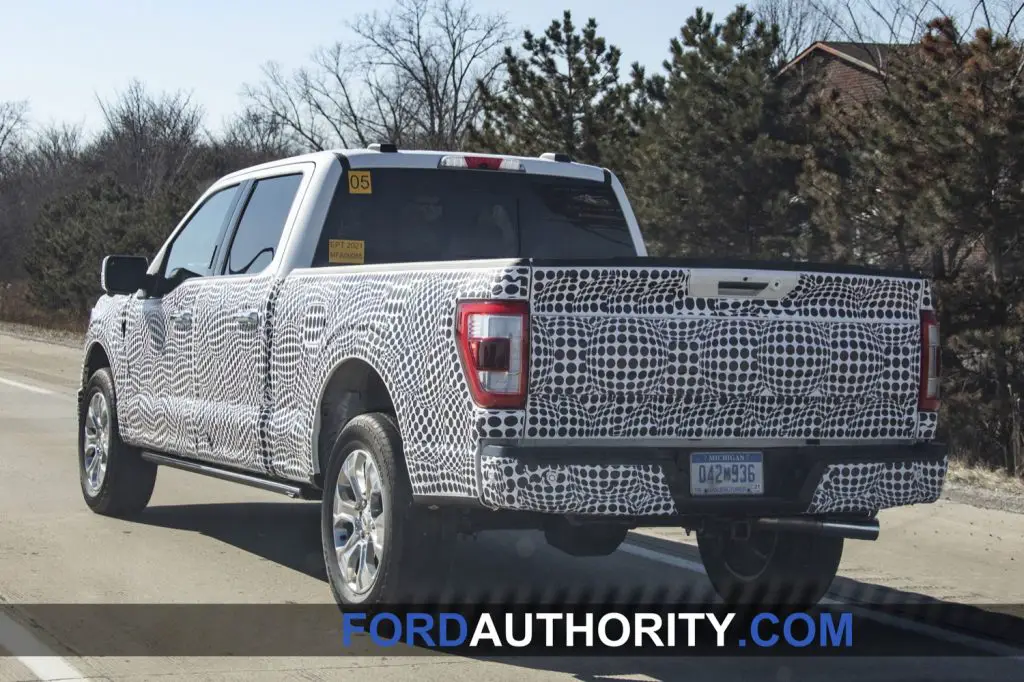 As Ford Authority was first to report, Ford originally planned to show off the 2021 F-150 in late April, but the COVID-19 pandemic has shifted The Blue Oval from assembling cars to make respirators, ventilators, face shields, and face masks. As a result, Ford will likely delay the reveal of the 14th-gen F-150 by several months. The same holds true for the debuts of the 2021 Ford Bronco and 2021 Bronco Sport.
We'll have more on the 2021 F-150 soon, so subscribe to Ford Authority for more F-150 news, Ford F-Series news, and around-the-clock Ford news coverage.