If you ask us what we think the coolest Ford vehicle sold anywhere but the United States is, we'd have to say Australia's Falcon. Produced in the land down under since 1960, the Falcon arguably only got better as it aged, prior to its demise following the 2016 model year. And to us, the best example of this long-running nameplate was also the very last – the Falcon XR8 Sprint. This ultimate expression of a legendary model was limited to just 750 examples, each one packing a supercharged 5.0-liter V8 producing 462 horsepower and 424 pound-feet of torque.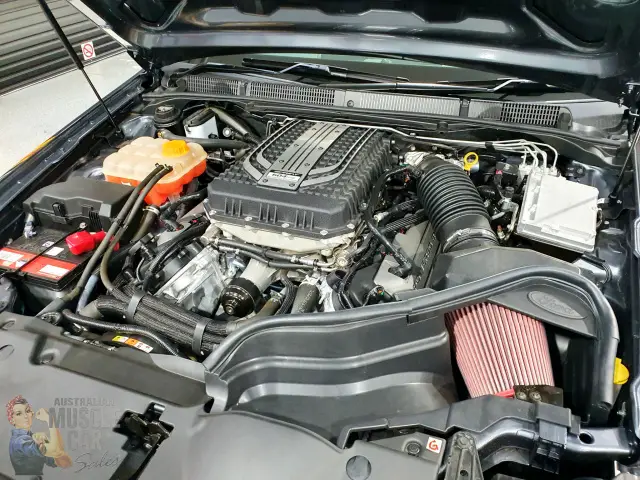 Considering the third-gen Coyote V8 in the current Mustang makes that much power in naturally-aspirated form, however, leaves us wanting a bit more. Luckily, such a thing exists – at least if you live in Australia – thanks to Premcar. The tuner takes "regular" Falcon XR8 examples and cranks them up to 11, and there's actually an early development model up for grabs right now at Australian Muscle Car Sales.
In fact, Premcar developed an entire package for the Falcon XR8 Sprint that it dubbed the "Holy Grail." The package consists of a brand new cast aluminum intake manifold, intercooler system, heat exchanger, high-flow coolant pump, new molded hoses, pipes and fittings, and a unique engine and transmission calibration. The result? Oh, just a cool 655 horsepower and 555 pound-feet of torque. Now that's more like it.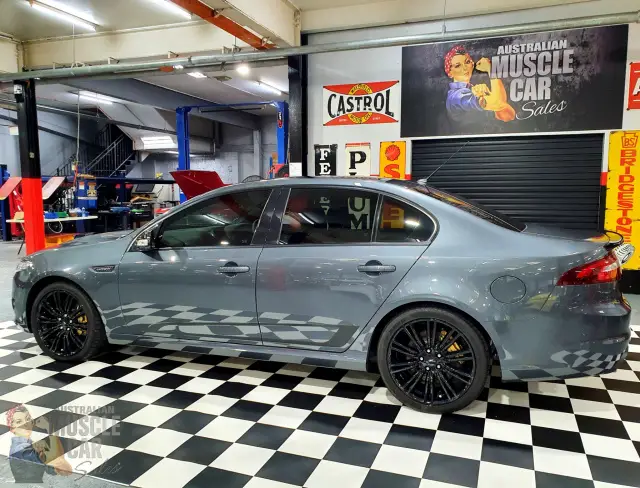 In addition, Premcar upgrades many other components of the Falcon XR8 Sprint to help it handle all this extra power. These mods include such goodies as a new power steering pump, new billet control arms, 12-way adjustable coilovers, and wider wheels wrapped in Michelin Cup 2 tires. This particular early-production "Holy Grail" Falcon Sprint XR8 is equipped with a 6-speed ZF automatic transmission, and can be upgraded with a freer-flowing exhaust if the new owner so wishes.
If you're as big a fan of the Aussie Falcon as we are, you'll undoubtedly understand the temptation we're feeling after checking out this for sale ad. But sadly, packing up and moving to the other side of the world just isn't in the cards right now.
Subscribe to Ford Authority for more updates on awesome rides like this Falcon, as well as for more Ford Falcon news and around-the-clock Ford news coverage.