A Ford dealership called Red Rock Ford in Williston, North Dakota, is trying to help the community deal with the coronavirus pandemic and help local restaurants and retail establishments stay open. The automotive dealership is trying to lend a helping hand by offering businesses the use of some of the vehicles on the car lot. Red Rock Ford has announced that through May 31st, it will be providing up to 30 vehicles to be used as delivery vehicles within the community.
According to the general manager of the dealership, JC LaBar, the offer is open to independent drivers as well as local small businesses like restaurants, pharmacies, and others are providing delivery of essential items to Williston residents. LaBar said the dealership had been thinking about something that it could do to help the community, and it seemed like "this is the thing that would be the most impactful." He says the dealership decided to make some used vehicles available to people who are delivering goods, or anybody who's wanting to help with deliveries in the community.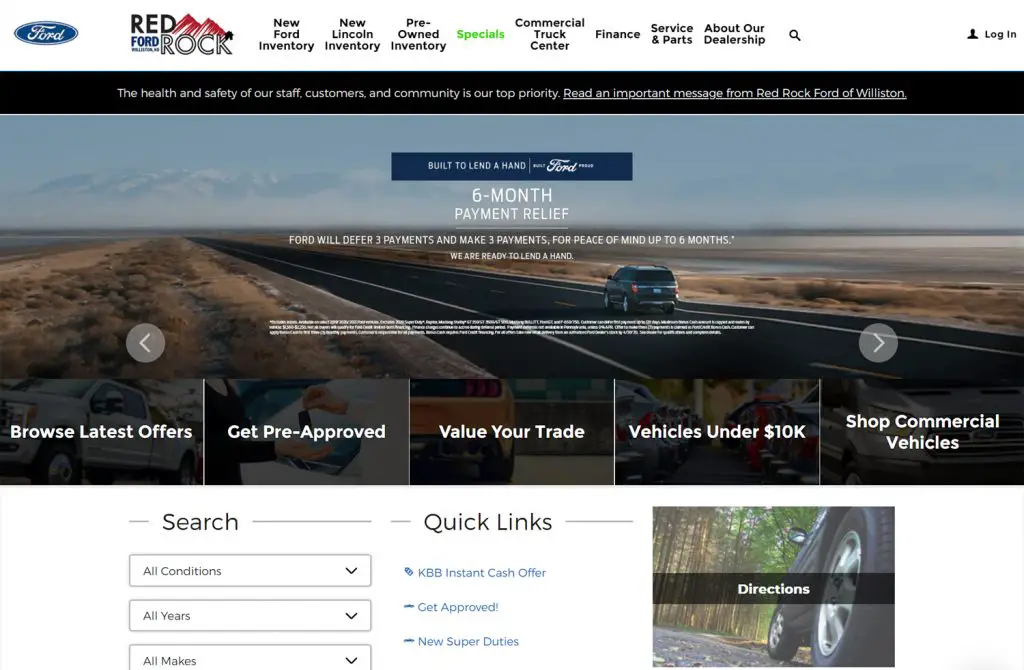 LaBar says that drivers will be able to pick up vehicles in the morning and return them each evening at the dealership. The hope with the offer of free loaner vehicles is that more places will begin to deliver to help residents who are unable to get out on their own due to the coronavirus outbreak. The manager says there are no fees for the use of the vehicles, but there are a couple of caveats.
Caveats include that drivers must sign the rental agreement and provide proof of valid driver's license. The drivers also must have full coverage insurance. The dealership is asking drivers to adhere to protective measures set by the CDC. Presumably, that means wearing masks. Another dealership called Koons Silver Spring Ford is offering to pay rent or mortgage for car buyers for two months.
Subscribe to Ford Authority for around-the-clock Ford news coverage.
Source: Williston Herald