The Ford Mustang Mach-E is a rather interesting product. Its fans posit that the five-door, crossover-like hatch is a natural progression of the Mustang that brings it into the 21st century, securing its future of transportation for years to come. Meanwhile, Mustang purists aren't that hot on the idea, coloring the Mach-E as a dishonor to the famed nameplate. No matter where you find yourself on that spectrum, you might end up liking what we have for you today.
The renderings you see here, done by Abimelec Design, show a "stanced" Ford Mustang Mach-E, with a set of RAYS wheels by Volk Racing, and finished in a color similar to Silver Spruce Metallic, which is not offered on the Mach-E.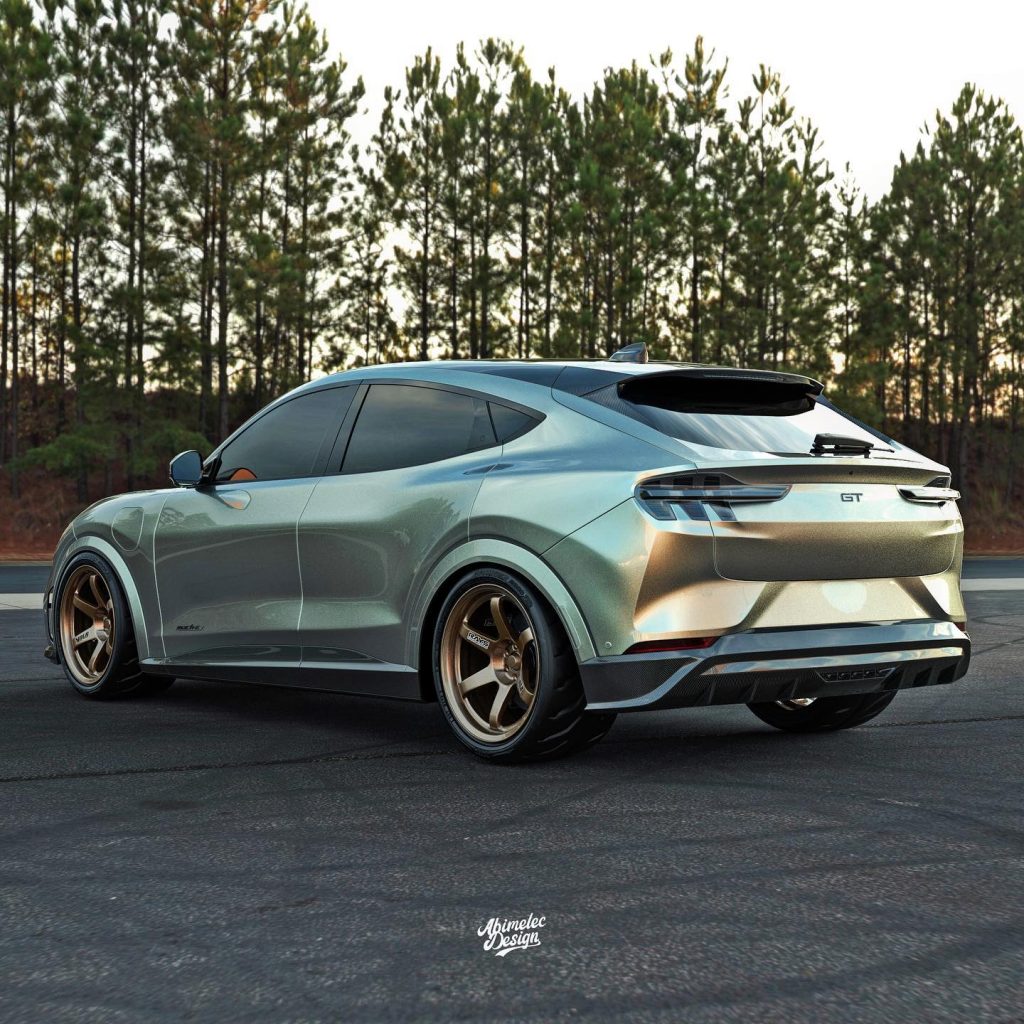 Other details worth noting is a new hood design that's more pronounced and more aggressive than before. We also imagine that the front "grille" is comprised of what looks to be exposed carbon-fiber.
So while the Mustang Mach-E remains somewhat controversial, there does seem to be a lot of hype and desire surrounding the fully electric crossover. In fact, all First Edition Mach-E pre-orders sold-out rather quickly. And when a few small changes result in eye-catching images like these, it's not hard to imagine this vehicle commanding a healthy following in the aftermarket community.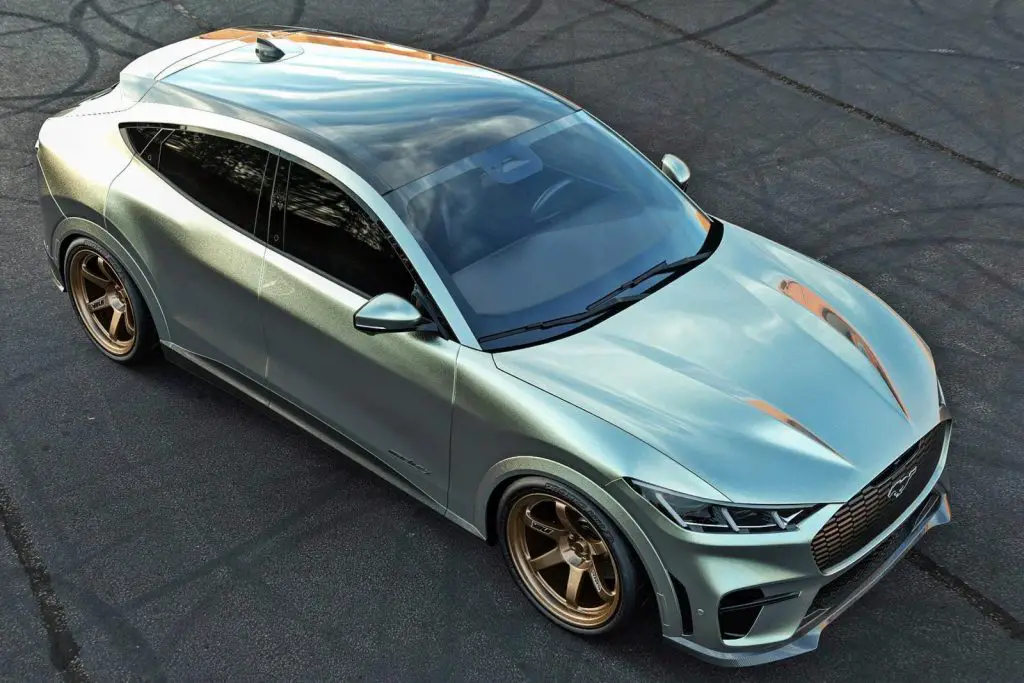 As a point of reference, a set of ADV.1 wheels can do wonders for a Tesla Model S. There's even a carbon fiber body kit made by S-APEX, which has a whopping $30,000 price tag. So, while they may not have good ole fashioned combustion engines that can be modified with louder exhausts or air intake systems, buyers can at least still improve the looks of their electrified vehicles, and that's not saying of what can be done in tuning the electric powertrain.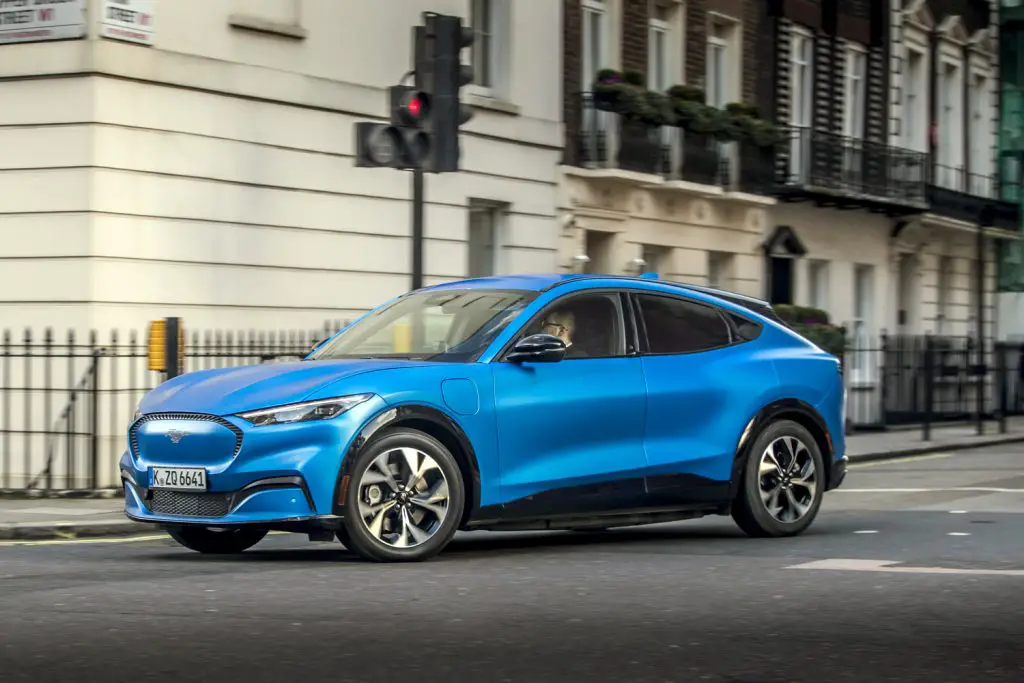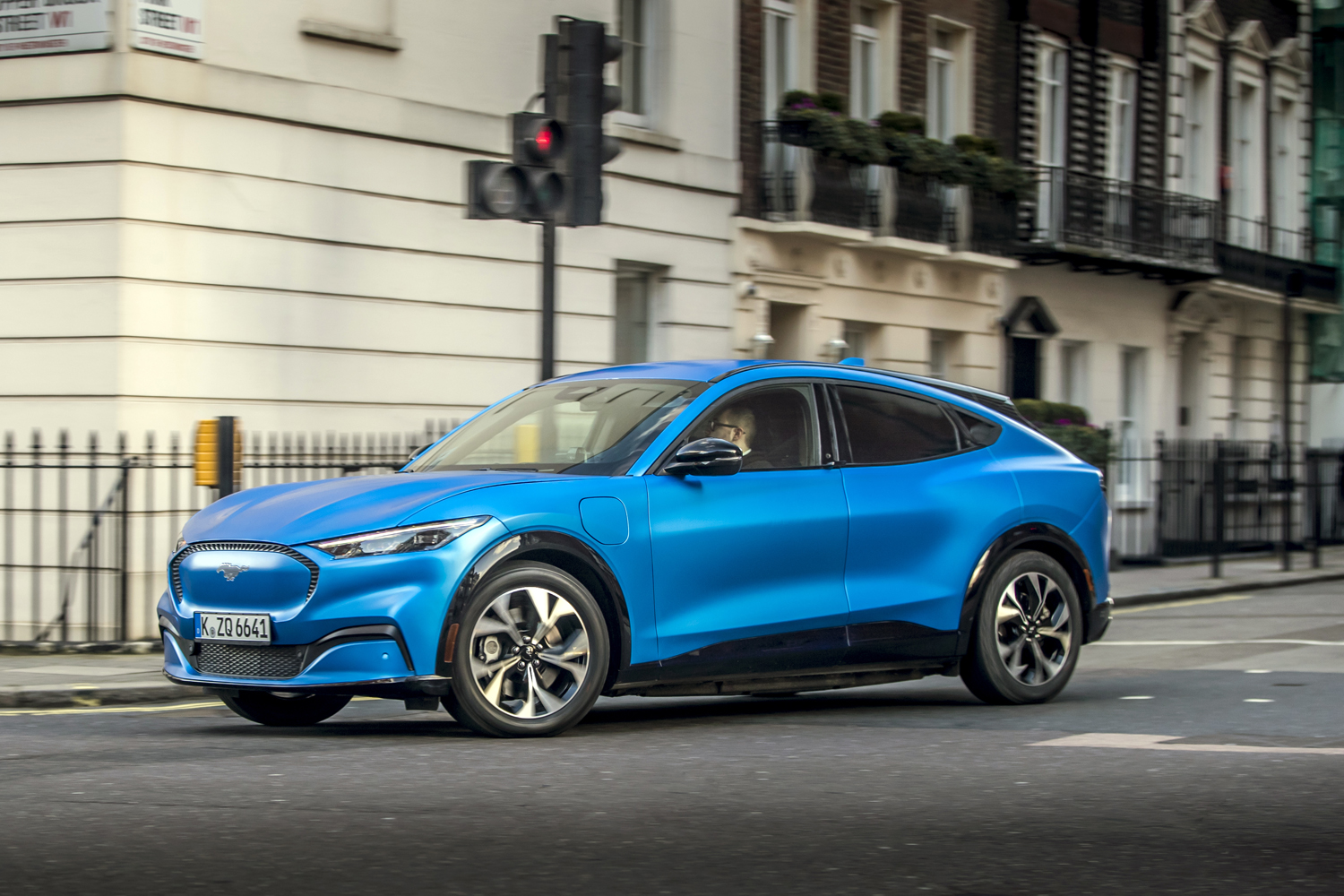 We feel inclined to point out that when the Ford Mustang Mach-E was unveiled in Los Angeles back in November 2019 – it flexed a bodacious set of wheels. Sometimes OEMs can make really good-looking wheels, too.
Are you excited for the emerging trend – or will you hold your old school pony car near and dear? We'll be here to cover both ends of the spectrum, so subscribe to Ford Authority for more Mustang Mach-E news, Mustang news, and around-the-clock Ford news coverage.