Ford is very serious about social distancing for its workers in plants where it is making medical supplies to help fight the coronavirus. Ford is currently experimenting with wearable vibrating social-distancing bracelets to help enforce social-distancing for workers at the factories. Reports indicate that the wearable devices buzz if the workers get within six feet of each other during their shifts.
Currently, the vibrating social-distancing bracelets are being tested with a small group of volunteers at a Ford factory in Plymouth, Michigan. If the employees come within six feet of each other, the wearable devices vibrate to warn them that they are too close. The goal of the wearable devices is to help remind workers to maintain the six feet of distance from other people that health experts recommend to help prevent the spread of coronavirus.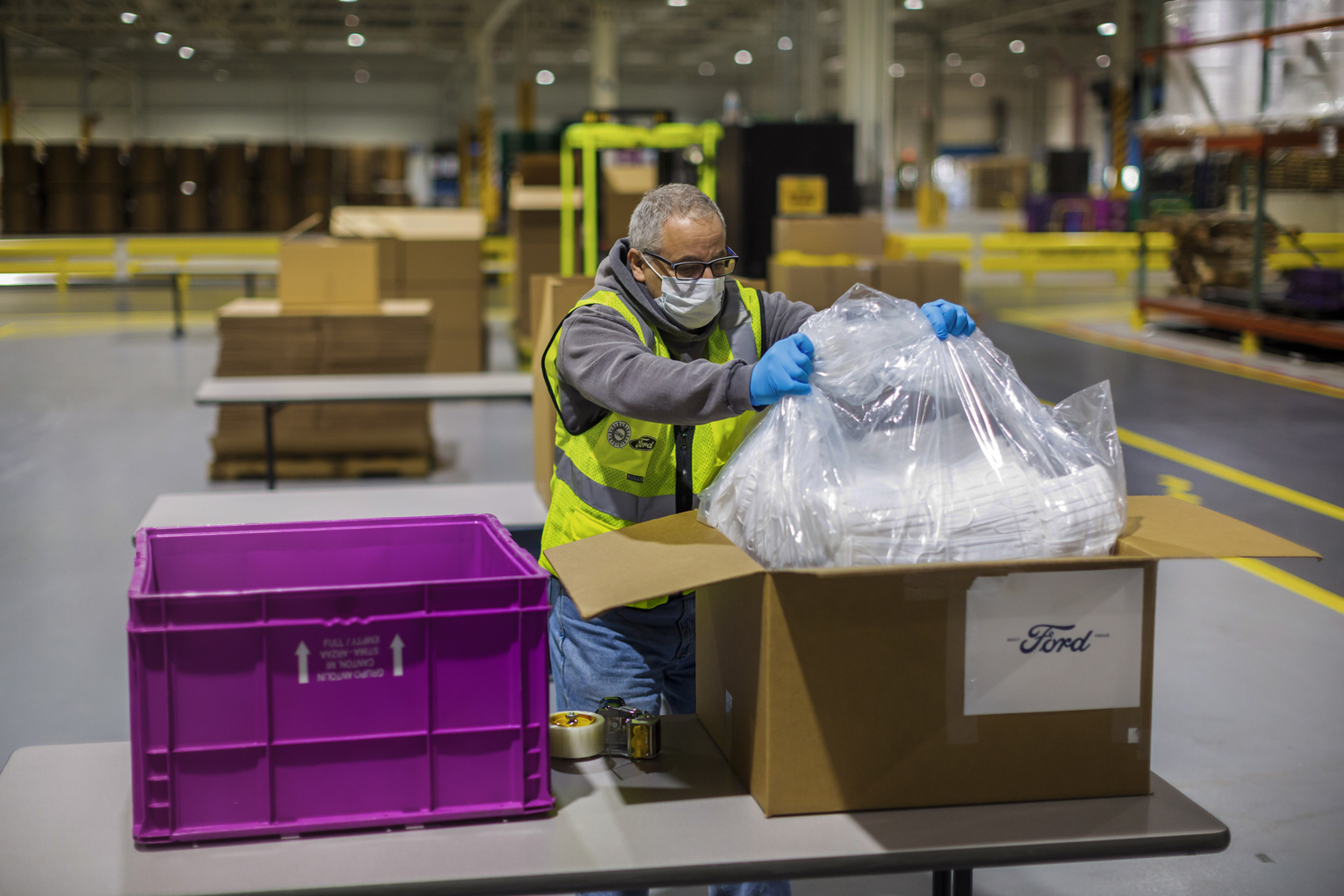 If the experiment works well, the Blue Oval may roll the devices out more widely when it's factories reopen down the road. Ford has promised when it's factories reopen it will have processes in place to help protect employees from any reoccurrence of the coronavirus infection. Along with the wearable devices, Ford will also be providing staff with masks and, in some cases, plastic face shields. All workers who enter the facility will be subject to a thermal imaging scan to detect a fever.
Ford delayed reopening its plants in March and is now thinking could restart production sometime next month. Ford says that it and the UAW are working closely to help determine ways to keep workers safe when the plants do reopen. Ford is currently piloting safety procedures in factories where it is producing medical supplies such as ventilators, gowns, face shields, and other medical supplies. Ford has offered no date when production might resume.
Subscribe to Ford Authority for around-the-clock Ford news coverage.
Source: Bloomberg