Earlier this month, we talked about details on the Whipple Supercharger that had turned up for the new 7.3-liter V-8 engine known as a Godzilla that will find its way under the hood of the Ford F-250 and other Super Duty trucks. At the time we talked about that supercharger, the details were coming from a forum, and Whipple wasn't offering any details directly to consumers. The official page on the Whipple Supercharger's website for the Ford 7.3-Liter Godzilla Whipple Supercharger has now been published, and it's officially known as the 2020 Ford 7.3-Liter F-250 Stage 2 SC System.
The Whipple website shows that the supercharger will come in a black finish as standard. Buyers can pay an additional $600 and get the supercharger with a polished finish, red powder coat, textured blue coating, or white powder coat. Unfortunately, the webpage for the blower offers no price for the system, asking for those interested to call.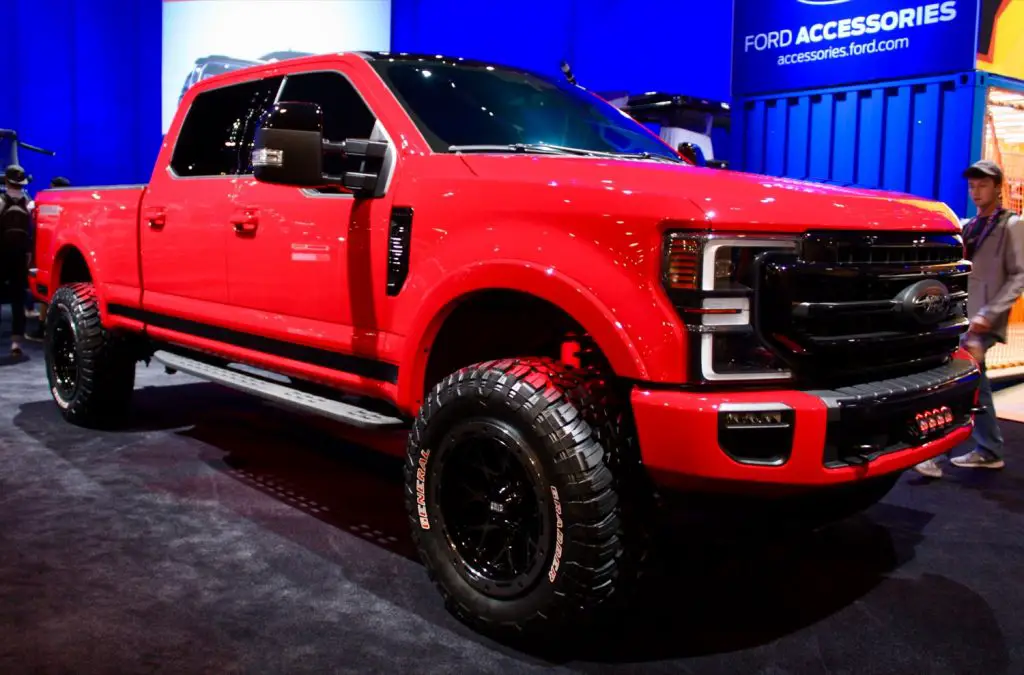 We do have more details on the supercharger, including power. Whipple says that the Ford 7.3-Liter Godzilla Whipple Supercharger produces up to 750 foot-pounds of torque and 700 horsepower at the flywheel. The Stage 2 supercharger bolts to the engine with no cutting or grinding. The Stage 2 system reportedly uses the Roval 132mm billet throttle body rather than the stock 80mm throttle body.
Whipple notes in the description that the Stage 1 kit uses the stock 80mm throttle body, indicating that there will be two supercharger kits offered. It's worth noting that as of writing, only the Stage 2 kit is available on the Whipple website. Other features touted include an air-to-water intercooler, oversized Crusher air system, and "innovative PCM programming" promising to keep the drivetrain safe and secure. Whipple also notes that it is nearly impossible to calibrate today's F-250 pickups with aftermarket tools.
Whipple uses proprietary software and adds an air temperature sensor after the intercooler and maintains the stock sensor to properly vary spark advance in all different RPMs. The two-speed transmission is recalibrated to keep in its peak torque range nearly all RPMs. Pricing is not announced with Whipple wanting people to call if they're interested. Whipple also notes that the red blower in the image is a prototype, and the production unit could vary.
Subscribe to Ford Authority for more F-250 news and around-the-clock Ford news coverage.
Source: Whipple Superchargers