Earlier this week, Ford announced that it was set to start mass production of its Powered Air-Purifying Respirator or PAPR. The Ford respirator is using parts from the Ford supply chain, including blower motors similar to those used in the Ford F-150 seats. Ford is getting help from multiple manufacturers to build the Ford respirator, including Stanley Black & Decker, which announced this week that it would be providing the battery pack for the Ford respirator.
Specifically, Stanley Black & Decker will provide a Dewalt battery solution to operate the Ford PAPR that will help protect healthcare workers and other first responders as they treat people with coronavirus. The PAPR Ford designed will use an off-the-shelf Dewalt 3.0Ah or 5.0Ah battery.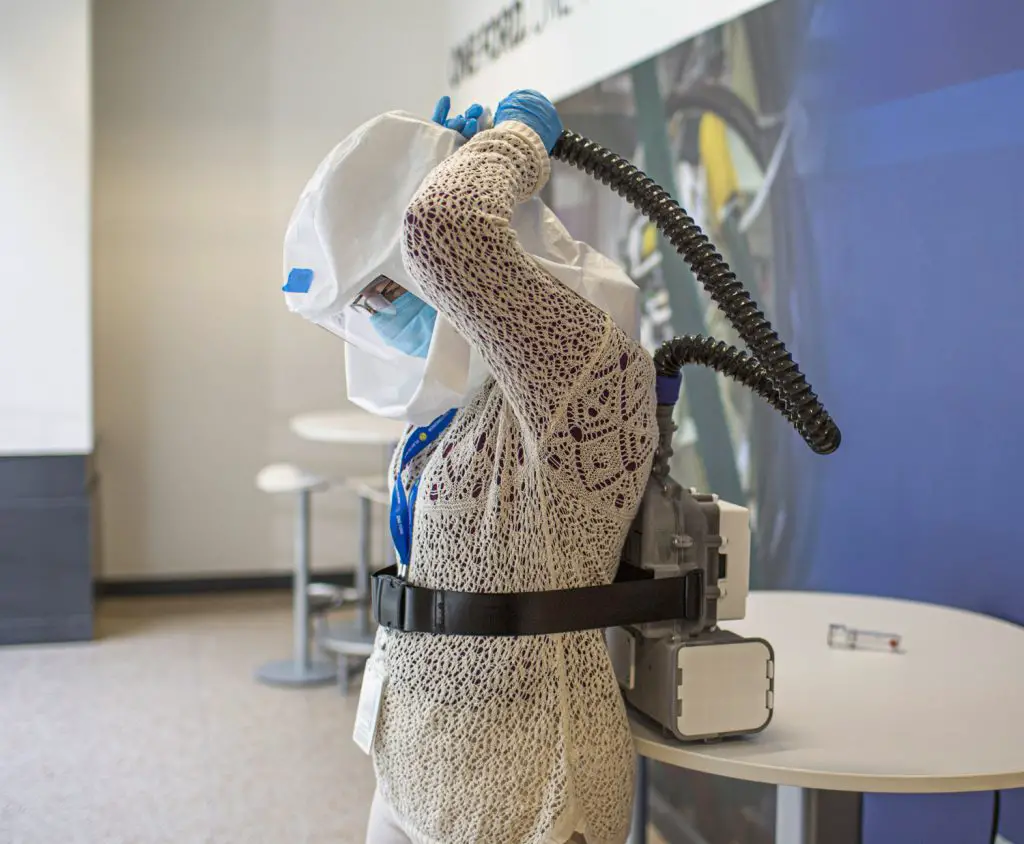 The design also uses a custom wiring harness engineered specifically for the PAPR that allows for the exchange of battery packs for recharging and continued use. Stanley Black & Decker has a COVID-19 Community Response Task Force that aims to leverage its global supply chain, advanced manufacturing, and innovations to help accelerate responses for the pandemic.
Stanley Black & Decker President and CEO Jim Loree says that this project with Ford and 3M is a small sample of how the company is bringing its supply chain, innovations, and purpose to help fight the coronavirus pandemic. Ford started production of the PAPR this week and plans to reach 100,000 units total. The goal is to have the PAPR approved for a limited-use protocol by the end of April. 3M will distribute the PAPR through its network once the units are completed. It's unclear if the units will be donated to help fight coronavirus, or sold to health care agencies and suppliers.
Subscribe to Ford Authority for around-the-clock Ford news coverage.
Source: Baker City Herald