Pro race car driver and owner/operator/head Hoonigan Ken Block has amassed quite the massive stable of insanely cool Ford vehicles over the years. Everything from the old school Ford Mustang known as the "Hoonicorn" to the classic Ford F-150 dubbed the "Hoonitruck," all of which are packing excessive amounts of horsepower from various fire-breathing powerplants. And now, we've learned that Block is adding yet another tire-slaying drift machine to his garage. And this time, it's a Fox Body Ford Mustang dubbed, you guessed it, "Hoonifox."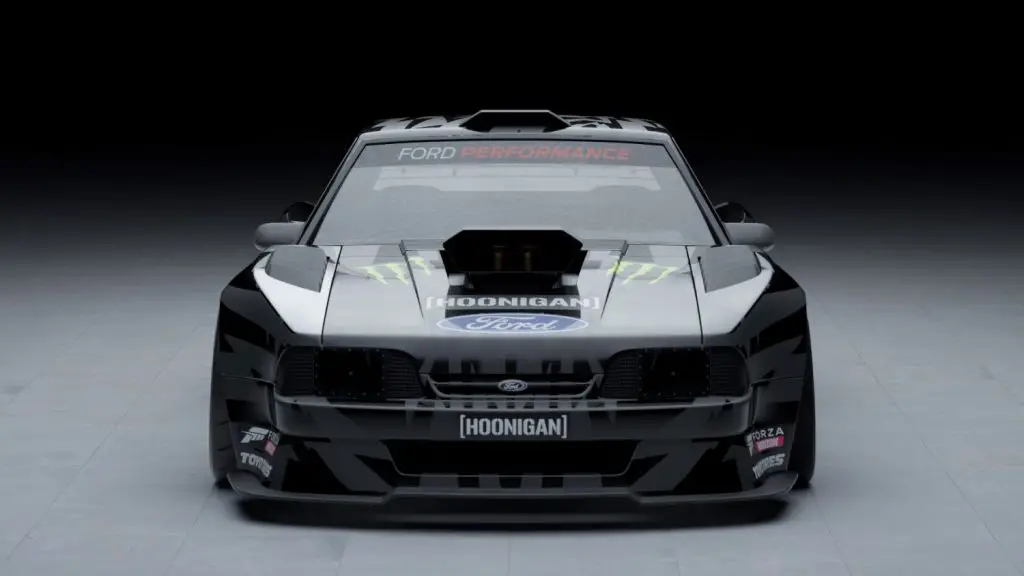 As if this project couldn't be any cooler, Block also revealed that this particular Fox Body Ford Mustang was actually conceived by Ash Thorp, the designer of the latest Batmobile from the upcoming flick The Batman. Thorp teamed up with Hoonigan co-founder Brian Scotto to bring this concept to reality, or more accurately, its current computer-rendered form.
That's right – for now, this insane Fox Body Ford Mustang is nothing but an idea. Albeit a very cool, very low, very wide, and very wicked-looking idea. But as we've seen several times in the past, Block is all about bringing making these ideas a reality.
"I absolutely want to build the Hoonifox," Block said. "And do a Gymkhana video with it, of course. And, do it in an Eighties Miami Vice-style version if it. Down in Miami. There you have it – my current wish list!"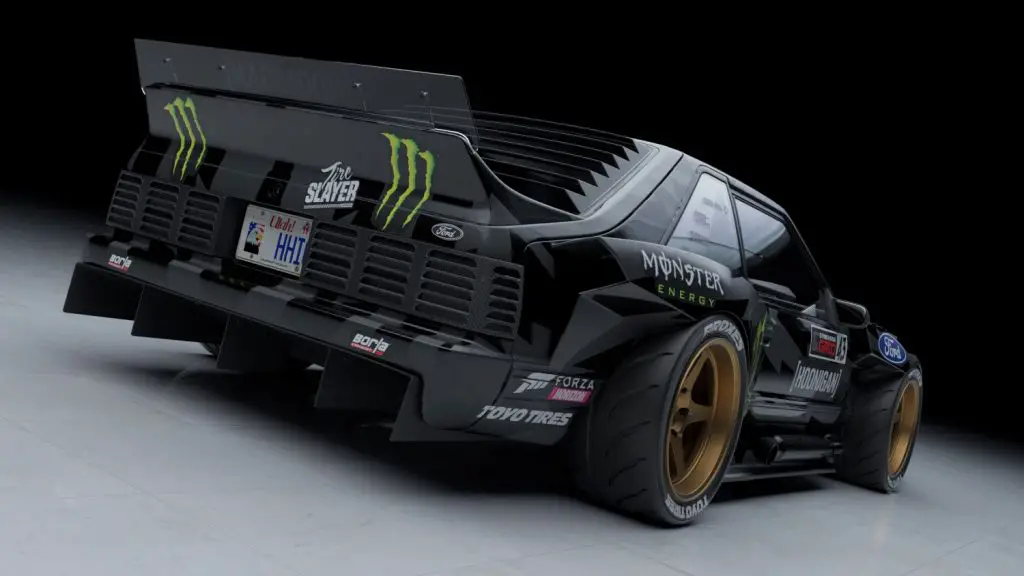 Much like the Hoonicorn and Hoonitruck, the Hoonifox was designed with a rally style all-wheel-drive system designed to keep the car sideways. As far as power goes, well, Block hasn't quite settled on that yet. But he does say current candidates include a twin-turbo EcoBoost V6, naturally-aspirated Roush Yates V8, or even a Ford Mustang Mach-E electric drivetrain. All we know is, it'll be pumping out a ton of power, whatever it is.
Obviously, we can't wait to see what the head Hoonigan has in store with his new toy. But that's because we've never failed to be wowed or entertained by his creations in the past, no matter what lurks under the hood.
The way the idea came together is explained in this video:
We'll be here to bring you all the latest news on the Hoonifox as soon as it happens, so be sure to subscribe to Ford Authority for more Ford Mustang news and the latest Ford news coverage.