Few Ford fans are happy when they see a very cool car or truck, and then under the hood, someone has crammed a GM V-8. The 1955 Ford F-100 pickup seen here doesn't have a Ford engine under the hood, but it does use a Lincoln engine, which is in the Ford family. Saying the 1955 Ford F-100 pickup in these images is custom would be an understatement.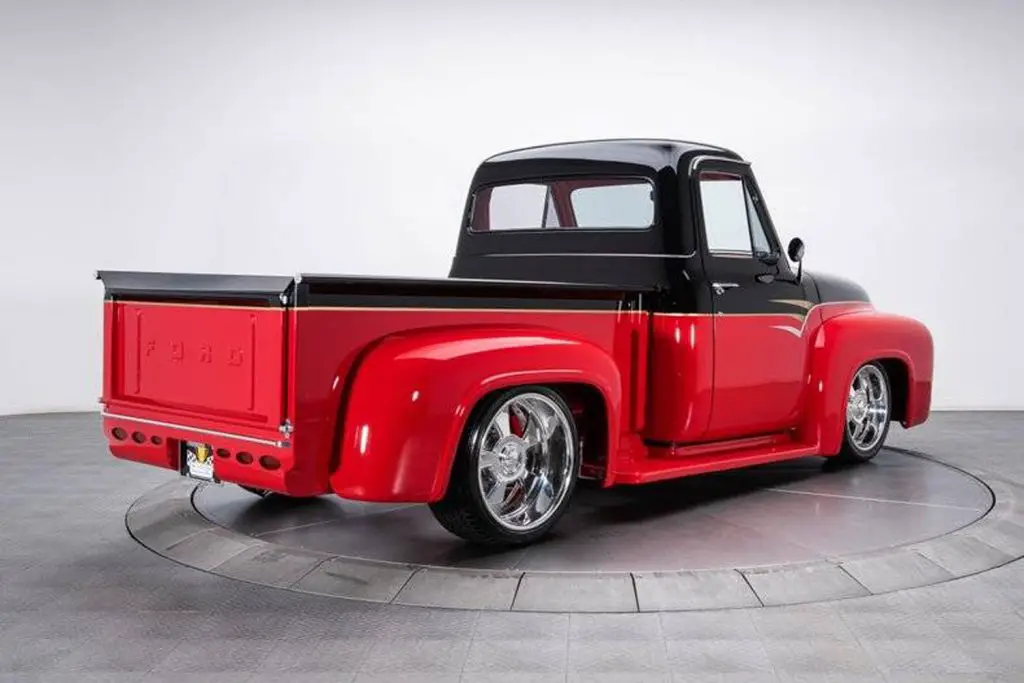 Every inch of the truck has been customized with shiny polished aluminum, stainless, and chrome underneath the vehicle, inside the cab, and under the hood. This truck won the F-100 Supernational show taking home the "Truck of the Year" award since its restoration. The red color on the exterior has a subtle red flake in the paint and is offset well by the black color on the top of the truck. The two colors are separated by gold graphics.
The bed of the truck lifts on custom shocks, and the floor of the bed is completely clear, allowing viewers to see all the shiny polished stainless steel and perfect paint underneath. This isn't the type of truck that someone would buy a cruise in. We'd wager if all the shiny undercarriage bits ever got dirty, you would never get them polished again.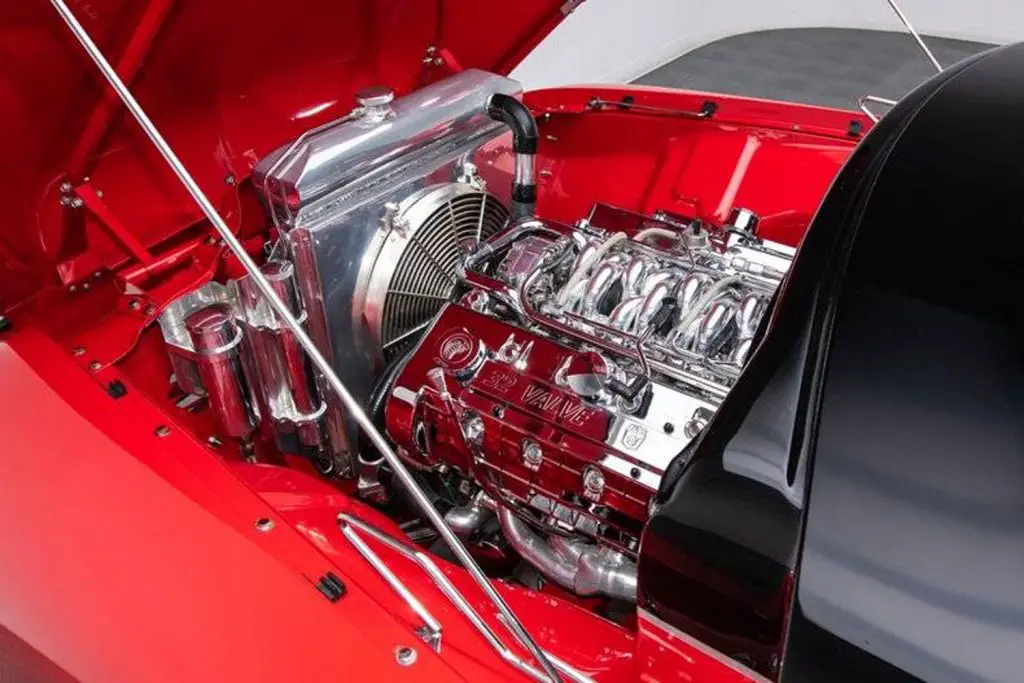 The engine is a 32-valve, dual overhead cam Lincoln InTech V-8. Just about every part of the engine has been polished, and the intake with all of its snaking runners is very cool. The V-8 is backed up by a Ford electronic AOD four-speed automatic with the polished aluminum driveshaft. The rear is a narrowed and chromed Ford nine-inch with 3.73 gears and the truck stops with Wilwood brakes.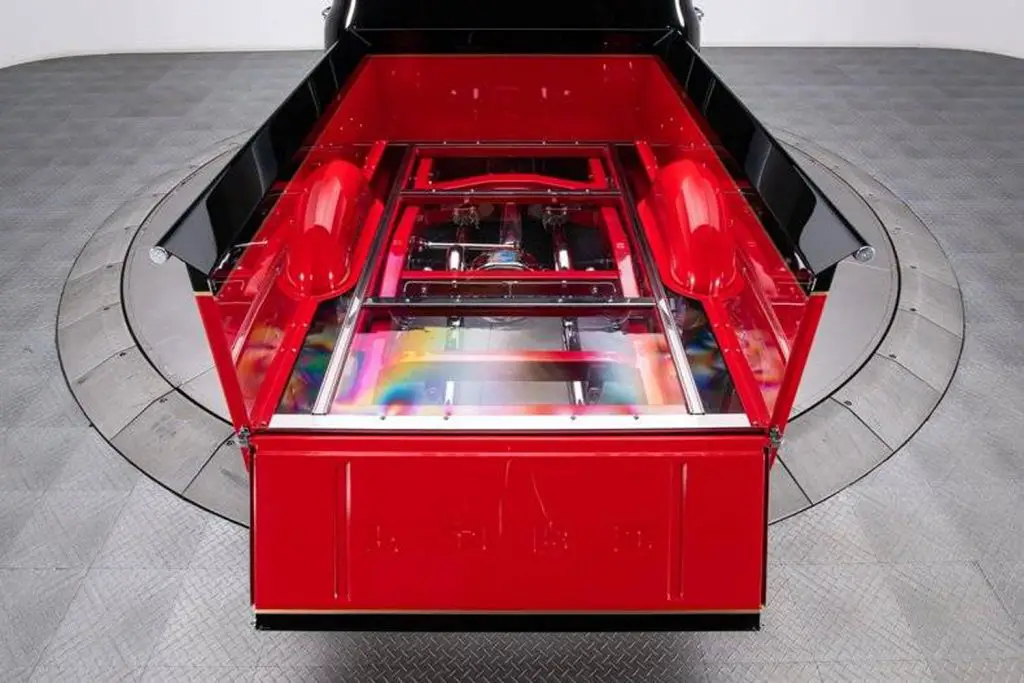 As we said before, every inch of this truck has been customized with nothing left stock, and its list of wins at car shows is impressive. With so much work put into the truck, it's expensive. You might not expect it to be $169,900 expensive, but that is the asking price. We though the 1954 Ford F-100 that we talked about last month was expensive.
Subscribe to Ford Authority for more Ford classic news and around-the-clock Ford news coverage.
Source: Hemmings